Ausbildung zum/r Kaufmann/-frau im Groß- und Außenhandelsmanagement

(Full-time | Bad Rappenau)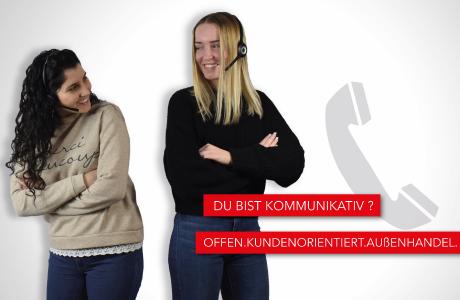 Ausbildung zum/r Kaufmann/-frau im Groß- und Außenhandelsmanagement
mit Möglichkeit der Zusatzqualifikation "Internationales Wirtschaftsmanagement mit Fremdsprachen"
Kaufleute im Groß- und Außenhandelsmanagement kaufen Waren verschiedener Branchen und verkaufen sie an Handel, Handwerk und Industrie. Sie erwerben gute Produktkenntnisse, akquirieren Kunden, führen Markt- und Wettbewerbsanalysen durch und überwachen die Lagerhaltung sowie den reibungslosen Warenfluss.
Die Firma Karcher GmbH bietet die Möglichkeit in einem internationalen Umfeld zu arbeiten.     
Für Abiturienten werden als Zusatzqualifikation Kenntnisse in internationaler Volks- & Betriebswirtschaftslehre (z.B. internationaler Zahlungsverkehr, Controlling, Export- & Importvorgänge) vermittelt. Bei den Fremdsprachen (Englisch/Französisch oder Englisch/Spanisch)  wird sowohl auf Handelskorrespondenz, betriebswirtschaftliche Inhalte, als auch auf Konversation und Grammatik eingegangen.
Ausbildungsbeginn: 09/2021
hier gehts zur Stellenanzeige
The publisher indicated in each case is solely responsible for the press releases above, the event or job offer displayed, and the image and sound material used (see company info when clicking on image/message title or company info right column). As a rule, the publisher is also the author of the press releases and the attached image, sound and information material.
The use of information published here for personal information and editorial processing is generally free of charge. Please clarify any copyright issues with the stated publisher before further use. In the event of publication, please send a specimen copy to
service@pressebox.de
.