Systemadministrator (m/w/d) Linux

(Full-time | Böblingen)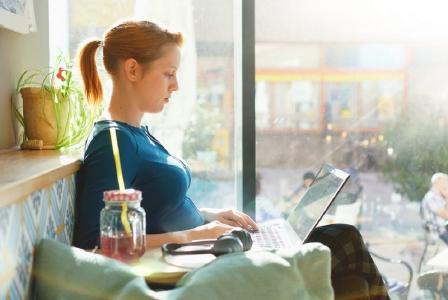 ÜBER UNS
Bei der 
SSC-Services GmbH
 möchten wir unseren Kunden beim Thema IT so viel Arbeit wie möglich abnehmen. Daher bieten wir ihnen ein ganzheitliches Leistungsspektrum: Von der Beratung über die Konzeptionierung bis hin zur Umsetzung. Damit auch im Anschluss alles rund läuft, begleiten wir den Software-Betrieb auch nach der Auslieferung. Vom Datenmanagement über die Prozessoptimierung bis hin zur ganzheitlichen Integration im Zuliefererumfeld kümmern wir uns so um Entwicklungspartner. Mit SWAN liefern wir darüber hinaus eine Software für den elektronischen Datenaustausch und entwickeln kundenspezifische Lösungen.
SO SIEHT IHR TAG BEI UNS AUS
Administration und Betreuung von Java EE Anwendungen, Middleware und Betriebsumgebungen
Beratung von Kunden zur Optimierung und Weiterentwicklung ihrer IT-Landschaft
Troubleshooting in komplexen, heterogenen Umgebungen
Selbstständige Durchführung von Kundenprojekten
Erstellung und Pflege von Betriebsdokumentationen
DIESE TECHNOLOGIEN BEGEGNEN IHNEN BEI UNS
Linux Betriebssysteme (insbesondere Ubuntu, SLES)     
VMware ESX, Microsoft Hyper-V     
IBM DB2     
Apache HTTP Server     
Apache AcitveMQ     
WildFly Application Server     
Icinga (Netzwerk-Monitoring)
DAS BRINGEN SIE MIT
Naturwissenschaftlich-technisches Hochschulstudium oder Ausbildung zum Fachinformatiker
Berufserfahrung als Systemadministrator
Sehr gute Kenntnisse in der Administration von Linux-Systemen
Gute Kenntnisse von virtuellen Infrastrukturen
Praxiserfahrung im Erstellen und Analysieren von Skripten (Shell, Perl, etc.) ist wünschenswert
Von Vorteil sind Kenntnisse im Applikationsbetrieb in den Bereichen Java-Applikationen, Java EE, Application Server und Datenbanken
Gute Englischkenntnisse
Fähigkeit zum selbständigen Arbeiten, ein sicheres Auftreten und ausgeprägte Kundenorientierung
SSC ALS ARBEITGEBER
Bei uns stehen nicht nur der finanzielle Aspekt oder die steile Karriereleiter im Vordergrund. Auch Sinn und Spaß bei der Arbeit möchten wir vermitteln. Daher trägt jeder von uns eine hohe Verantwortung und kann unsere gemeinsame Arbeitswelt mitgestalten. Unser Motto: Wer wagt, gewinnt, denn wir fördern gute Ideen und Eigeninitiative. Und damit nach großen Herausforderungen die Entspannung nicht zu kurz kommt, bieten wir vielfältige Leistungen für eine gesunde Work-Life-Balance. SSC ist genau der richtige Arbeitgeber für Sie? Dann schauen Sie bei unserem 
Schlüsselerlebnis
 vorbei, lösen die Rätsel und sichern sich Ihr Bewerbungsgespräch.
ARBEITSWEISE
Über 175 Mitarbeiter arbeiten bei uns eng verzahnt und interdisziplinär miteinander. Dabei ist es uns wichtig, den Werten von SSC treu zu bleiben. Wir verkörpern Freundlichkeit, garantieren Sicherheit und helfen aus Leidenschaft. Kommunikation auf Augenhöhe ist essenziell und wird überall gelebt – vom Praktikanten bis zu den Geschäftsführern. Offenheit und Freude an Neuem ist unser gemeinsamer Nenner, denn unsere Neugier auf neue Arbeitstechniken und Methoden ist unendlich. So bleiben wir auch weiterhin zukunftsweisend.
EINDRÜCKE UND EINBLICKE  
Mehr Einblicke finden Sie in unserer 
Bildergalerie
 oder auf unseren Social Media Kanälen (
Instagram
, 
Facebook
, 
Twitter
, 
Xing
 und 
LinkedIn
).
UNSER STANDORT
Willkommen in 
Böblingen
! Hier finden Sie im Herzen des Großraum Stuttgart unseren Haupt- und einzigen Sitz. Die Kreisstadt vereint 50.000 Einwohner und verbindet Beschaulichkeit mit einer ausgezeichneten Infrastruktur: Ob Stuttgarter Flughafen, schwäbische Alb oder Schwarzwald – in Böblingen erreichen Sie diese Hotspots schnell und einfach. Darüber hinaus sorgt das abwechslungsreiche Kultur- und Freizeitprogramm für Spaß mit Freunden und Familie. Und das stets in einem harmonischen Grün durch die Einbettung in die Ausläufer des Naturparks Schönbuch. So lebt und arbeitet es sich hier wunderbar.
ANSPRECHPARTNERIN
Zorica Djaković
Human Resources
Tel.: 07031 4913 150
E-Mail: 
personal@ssc-services.de
The publisher indicated in each case is solely responsible for the press releases above, the event or job offer displayed, and the image and sound material used (see company info when clicking on image/message title or company info right column). As a rule, the publisher is also the author of the press releases and the attached image, sound and information material.
The use of information published here for personal information and editorial processing is generally free of charge. Please clarify any copyright issues with the stated publisher before further use. In the event of publication, please send a specimen copy to
service@pressebox.de
.