Ypsomed exclusively launches the mylife(TM) OmniPod® insulin patch pump outside of USA
Burgdorf

, (PresseBox) -
Ypsomed AG, a leading diabetes specialist and technology provider of innovative injection systems for selfmedication, announced today that it has signed an agreement with Insulet Corp., the leader in tubing free insulin pump technology, for the distribution of Insulet's OmniPod® Insulin Management System on an exclusive basis in nine countries across Europe as well as China and Australia. The OmniPod® System is the first and only insulin patch pump available in the market and will be launched by Ypsomed under the mylife(TM) Diabetescare brand starting in June 2010 in Germany, France and the UK and later in the year in Switzerland, the Netherlands, the Nordic countries as well as in Australia.

Introducing the next generation in diabetes therapy: the mylife(TM) OmniPod® insulin patch pump

Studies have demonstrated the advantages of insulin pump therapy over multiple daily insulin injections (MDI); these advantages include better glycemic control, fewer hypoglycemic events, reduced glycemic variability and improved quality of life. Despite these benefits, most people still choose MDI therapy largely due to the complexity, cost and inconvenience of conventional pump technology. Founder, Chairman and major shareholder of Ypsomed, Dr. h.c. Willy Michel, explains: "The OmniPod® Insulin Management System is the first and only continuous insulin delivery system of its kind on the market. The OmniPod® System offers people living with insulindependent diabetes all the benefits of insulin pump therapy, with unprecedented freedom, comfort and ease in managing their diabetes." Unlike conventional insulin pumps, the OmniPod® System has no tubing and features automated, virtually painfree insertion. It has just two, wireless components: the Pod - a compact, lightweight, selfadhesive insulin delivery device that is worn discreetly on the skin beneath clothing; and the Personal Diabetes Manager - a wireless, menudriven, handheld device that programs the Pod.

Expanding the product range of mylife(TM) Diabetescare with the innovative mylife(TM) OmniPod® insulin patch pump

Ypsomed is known for its decade long diabetes competence and its comprehensive diabetes service portfolio. It is the strategy of Ypsomed to strengthen its diabetes business and with mylife(TM) , Ypsomed can make use of synergies by placing Ypsomed's own products as well as those from third parties uniformly under one brand. With the manufacturerindependent brand mylife(TM) , Ypsomed is also an attractive partner for distributors. Simon Michel, Senior Vice President Marketing & Sales of Ypsomed is excited: "We at Ypsomed are proud to have been selected by Insulet as their exclusive distribution partner for the OmniPod® Insulin Management System. We are highly motivated to launch the OmniPod® in Europe and other countries around the world under the mylife(TM) Diabetescare brand. The OmniPod® is an innovative and an attractive extension to our mylife(TM) product portfolio and fits extremely well with the mylife(TM) Pura(TM) blood glucose monitoring system, the mylife(TM) Clickfine® pen needles and the Clickfine® AutoProtect(TM) safety pen needle for doctors' practices, nursing homes and hospitals to be introduced in mid-2010."

Insulet Corp. - Leader in tubing free insulin pump technology

Insulet Corporation is an innovative medical device company based in Bedford, Massachusetts, USA. The company was founded in 2000 with the mission of improving the lives of people with diabetes. Specifically, through its revolutionary OmniPod® Insulin Management System, Insulet seeks to expand the use of continuous subcutaneous insulin infusion (CSII) therapy among people with insulindependent diabetes. Insulet went public in May 2007 on the U.S. Nasdaq stock market (NASDAQ: PODD). The company is lead by Duane DeSisto, President and CEO, and has both an experienced and seasoned management team as well as a distinguished medical advisory board. Insulet has experienced impressive growth, both in number of employees and sales. Today, Insulet employs approximately 300 people in the United States of America. For the first nine months ended September 30, 2009, Insulet increased revenues by 89% to $45.8 million from $24.2 million for the first nine months of 2008.

"Insulet's impressive growth over the last few years demonstrates the tremendous appeal of the easytouse OmniPod® System. We chose Ypsomed as our partner to bring the OmniPod® System to key European markets such as Germany, France and the UK as well as countries outside of Europe such as Australia and China under the mylife(TM) Diabetescare brand because of their proven 25 year track record as a leading distributor and technology provider of Diabetescare supplies." said Duane DeSisto, President and CEO at Insulet Corporation.

International expansion of the OmniPod® Insulin Management System with Ypsomed

Insulet has received the CE mark approval for its OmniPod® Insulin® Management System in April 2009 providing authorization to distribute the OmniPod® System throughout the European Union and in other countries that recognize the CE mark. Carsten Boess, Vice President International Operations at Insulet Corporation: "We are eager to be able to offer our innovative product in Europe and other countries around the world, where we have already received tremendously positive feedback from key opinion leaders. The easytouse, tubingfree OmniPod® System is breaking down the barriers to insulin pump therapy. In partnership with Ypsomed, Insulet thereby hopes to provide both a superior treatment option and lifelong health benefits for people with diabetes."

Outlook

Richard Fritschi, CEO of Ypsomed, is very optimistic: "The exclusive agreement with Insulet and the opportunity to launch the OmniPod® Insulin Management System in Europe, Australia and China, will clearly have a positive impact on Ypsomed's sales growth and profitability. However, we have just started the joint launch planning and will therefore provide more specific guidance at the presentation of the full year results in May 2010".
Press releases you might also be interested in
Weitere Informationen zum Thema "Medizintechnik":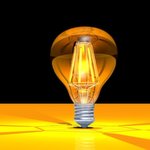 Spot an: Künstliche Intelligenz im Lichtschalter
Me­dia­tek rüs­tet sich für die Post-Smart­pho­ne-Ära: Auf der CES hat das Un­ter­neh­men an­ge­kün­digt, ver­stärkt Chips für Be­rei­che wie Da­ten-Swit­ches, Au­to­mo­ti­ve und auch KI-Lö­sun­gen für Ed­ge-Ge­rä­te zu ent­wi­ckeln.
Weiterlesen