Xiam's Targeting and Advertising Solutions launched by Orange UK and Vodafone Ireland
Dublin

, (PresseBox) -
Xiam Technologies, the Irish company that has pioneered Targeted Advertising and Content Discovery solutions has seen its technology launched by both Orange UK and Vodafone Ireland during September. Both Mobile Operators have launched services using Xiam's MPOS (My Personal Offers System) software which helps operators bring individually targeted advertising and content to their customers.

Orange UK has launched a service that will provide personalized real-time recommendations across the Orange World portal, bringing the content that is most likely to appeal to users based on their unique profiles within easy reach. This eliminates the need for users to navigate through endless layers of the portal for what they want.

This is a key goal for operators trying to reduce abandonment rates and encourage uptake of services. According to Jim Small, Portal Relevance Manager at Orange UK said, "For us it is about enhancing and personalizing the customer experience, whilst increasing customer loyalty and content revenues."

Vodafone Ireland is using MPOS technology to serve interactive third party advertisements on their newly revamped Mobile Internet portal. "We see mobile advertising as a significant opportunity to augment revenues whilst improving the portal offering" says Chris Handley, Head of Mobile Internet and Content at Vodafone Ireland. "Xiam's proven commercial and technical know-how will bring the best to the channel for both advertisers and subscribers."

The two deals come as a ringing endorsement of Xiam's leadership position in the market. As Colm Healy CEO at Xiam explains, "The mobile phone is a uniquely personal device and mobile marketing must be personalized. As a high reach, low noise channel the mobile experience must deliver individual relevance if it's to succeed. Xiam's solutions focus on treating each customer as an individual, dramatically improving both the users experience and the uptake of operator services".
Xiam Technologies Ltd
Xiam is the leading provider of targeted advertising, content discovery and recommendations solutions for communications providers. Xiam's MPOS (My Personal Offers System) dramatically improves usage and adoption of digital content and services by presenting highly relevant and targeted offers to customers.

MPOS brings together and understands complex content catalogues, advertising inventories and diverse subscriber bases, to proactively target premium services, content or advertising directly to the individual subscriber using Advanced Profiling Techniques and Targeting Technology. MPOS has been deployed by operators in Europe, North America and Asia including Orange, Vodafone, Qualcomm, AIS, Singlepoint, iOGlobal, O2, and Rogers Wireless.

Xiam has been widely recognised as a leading innovator in mobile data and has twice won GSM Association awards. Xiam's partners include Nokia Siemens Networks, HP, Sun Microsystems, Oracle, and Cap Gemini.

Press releases you might also be interested in
Weitere Informationen zum Thema "Kommunikation":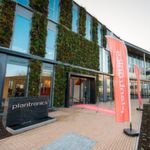 Plantronics übernimmt Polycom
Für rund zwei Mil­li­ar­den US-Dol­lar kauft Pl­an­tro­nics sei­nen Kon­kur­ren­ten Po­ly­com. Mit der Über­nah­me baut Pl­an­tro­nics sei­ne Po­si­ti­on im lu­k­ra­ti­ven UCC-Markt wei­ter aus.
Weiterlesen