XenData Archive Series Software delivers digital storage solutions that scale from terabytes to petabytes
Munich

, (PresseBox) -
XenData Archive Series Software delivers digital storage solutions that scale from terabytes to petabytes. Leading organisations in broadcast, healthcare, engineering and science are using XenData for archiving and retrieving digital video, medial images and a wide range of scientific and engeineering data.

XenData Ltd with headquarters in Cambridge, UK and additional offices in the San Francisco Bay area, USA and Munich, Germany sells its software products via authorised resellers and integrators.

The Video Edition of XenData Archive Series software meets the demanding requirements of the broadcast industry and other professional video applications.

XenData's Digital Video Archive Solutions are totally non-proprietary, conforming to IT industry standards throughout. Our commitment to standards means that a digital archive running XenData software delivers the following:

- Standard Windows File System
- Industry Leading Tape Formats
- Tape Interchange File Format
- Network Protocols
- Industry Standard File Security.

Our strong adherence to industry standards means that the digital archive will seamlessly interface with changing standards based digital infrastructure.

XenData Software Functionality.

The use of a standard Windows file system interface means that the archive is easy to implement and also means that multiple applications can be simultaneously written to and read from the archive.

Additional functionalities include:
- File transfers at many times real time
- Partial File Restore of all file types
- Manages Near-line Disk, Near-line Tape and Off-line Tape
- Data Protection via Tape Replication

XenData software supports single tape drives and both scalable tape libraries and multiple libraries. If the library hardware can be expanded by adding extra tape cartridge slots, then the software can also be easily upgraded to manage the extra capacities. Alternatively, additional tape libraries can be added to increase the archive capacity.

XenData's MX Edition, of its popular Archive Series Software, runs on three or more Windows 2003 servers to provide high bandwidth with long term data storage for demanding digital video archiving applications.

The MX Edition offers two major advantages over competing systems: it provides a single file system interface for ease of integration; and it writes to data tape using the open standard POSIX tar format ensuring data interchange with many third party utilities and applications.

In addition to using the POSIX format, all other aspects of the solution conform to IT industry standards. The system will archive and retrieve all file formats, as if being stored on magnetic disk; file security and access permissions full adhere to the Microsoft security model based on Active Directory; the management consoles are standard Microsoft Management Console snap-ins and error reporting is via the standard Microsoft Event Log. The emphasis on standards ensures longevity of the solution and it contrasts with traditional digital video archiving which uses proprietary management software.

The MX Edition is already successfully integrated and in full operation by a major broadcaster together with a media asset management system. This solution greatly increases the versatility and productivity of high throughput file based broadcast networks.

The MX Edition is fully compatible with the well established XenData Video Edition that runs on a single server, allowing existing XenData customers to easily upgrade if they require additional throughput for their digital archive.
XenData Limited
XenData software creates digital video archives based on IT standards that scale from terabytes to petabytes. All XenData digital video archive solutions store video files to data tape such as LTO. A XenData system provides a standard file system interface for easy integration creating a universal digital archive that can be used by many automation, asset management system and post-production systems. It has proven compatibility with software from a broad range of companies including Apple, Blue Order, Cinegy, Crispin, Dalet, Fission Software, Gallery, NVerzion, Pharos, Pictron, Pro-Bel, TMD, Video Technics and vsn.
Press releases you might also be interested in
Weitere Informationen zum Thema "Software":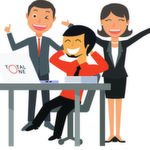 Mit Total One ist die Infrastruktur auf Microsoft-Cloud-Produkten in wenigen Stunden perfekt
Ab fünf Be­nut­zern lie­fert, im­p­le­men­tiert, kon­fi­gu­riert, ver­wal­tet und be­t­reibt der iri­sche Di­enst­leis­ter To­tal One au­to­ma­ti­siert die IT-In­fra­struk­tur von KMUs. Au­ßer­dem ver­spricht das Un­ter­neh­men: In we­ni­gen Stun­den ist die die Kun­den­in­fra­struk­tur mit­s­amt per­sön­li­chem Mi­cro­soft-Li­zenz-Ma­na­ge­ment on­li­ne und in­di­vi­du­ell ein­ge­rich­tet.
Weiterlesen