Xeikon Café completes first successful year of European tour
Marketing and printing professionals come together to learn the importance of cross-media and personalized communication in effective marketing campaigns
Eede, The Netherlands

, (PresseBox) -
The Xeikon Café, which brings together printing and communication specialists to share insights into effective communication, has just completed its first successful year on the road. After kicking off in Lier, Belgium in October 2010, the Xeikon Café visited a number of European cities including Modena in Italy, Dusseldorf in Germany and Istanbul in Turkey, before returning to Belgium in June this year. The popularity of the event at each location highlighted a clear need amongst printers and marketers to understand the changing dynamics of offline and online marketing. Through a combination of presentations, panel forums and open discussions, attendees gained valuable insight into the importance of cross-media and personalized communication in effective retail marketing campaigns. The Café will head back out on the road shortly with stopovers in both France and Bulgaria.

"We were very happy with the turnout in each of the cities we visited," says Danny Mertens, Business Development Manager Document Printing at Xeikon. "It seems that many marketing managers are still grappling with the question of whether to go online or offline. Attendees at the Café all left with a clear answer to this question: they need to do both and implement an innovative, integrated print and digital communication strategy. The Xeikon Café, proved to be the perfect platform for open sharing of ideas and insight," continues Mertens. "The mix of a great audience, strong content and being extremely informative seemed to really hit the nail on the head."

The Xeikon Café kicked off twelve months ago at the company's headquarters in Lier, Belgium. With a clear focus on retail marketing, the event brought together both printing and communication professionals in a shared learning experience. Academics, together with leading industry players, shared their insights on effective marketing in a multi-channeled world. With today's technologies opening a diverse array of communication channels, understanding exactly what is available - and how it can be implemented - is key to any effective marketing campaign. Audiences in each country really appreciated the opportunity to better understand the importance and value of a cross-media approach in an integrated campaign. They also learned how the speed, quality and personalization of digital printing plays a key role in achieving customized personal interaction with targeted customers.

Café takeaways

While there were many highlights at the Café, three stood out for attendees to take home. The first is to customize your store by presenting a product range based on what customers are specifically looking for. Gino Van Ossel, Professor of Vlerick Management, cited Amazon and Apple's iTunes as good examples. The second is to reward the behavior you want by offering tailor-made promotions, rewarding people for coming into your store and measuring actual conversion. Torbjörn Norberg's case study on the Mina Varor loyalty strategy at ICA, Sweden's leading food retailer, showed how this is being put into practice today. It also reaffirmed that the printing industry's future lies in generating higher returns by using and optimizing customer intelligence. The third key point is to unleash the potential held in your customer data. The more relevant your products are to a customer, the higher the probability of them visiting your shop.

"Listening to the panel discussion, the audience learned that data is the key to making products relevant," continues Mertens. "When you combine high-quality digital printing and high-quality database mining you can achieve a customized, personal interaction with target customers. Print proves to be the most powerful medium when it comes to creating privacy time with the consumer. They also discovered that customer data can tell you what products customers are buying from the competition," adds Mertens. "By creating coupons based on the next best product, you can change buying behavior by offering promotions."

Café on tour

After leaving Belgium, the Café went to Modena, Italy. Entitled "Beyond Loyalty - discovering the true value of loyalty cards", the Italian event included a number of prominent speakers including Giancarlo Panini, the President of Coptip, a leading printer in the Italian retail market and Luca Zanderigghi, Professor of Business Economics, University of Milan.

The Xeikon Café's next port of call was digi:media 2011, which took place at the Messe Düsseldorf from 7 to 9 April 2011. As part of the Café, Xeikon, together with its new strategic partner, PrintSoft, demonstrated a complete life-cycle workflow around a private banking application. Visitors had the opportunity to see how companies can create, print and send high-quality personalized financial reports in an automated process.

In May 2011, the Xeikon Café came to Europe's largest city, Istanbul, Turkey. The audience, which comprised over eighty marketing and printing professional from across the Balkan states, was treated to a wealth of insight from a wide cross-section of the industry. The line-up of speakers came from companies prominent in the supply of communication and document services in the region including Alpa Bank, Provus, Papadopoulos and UMUR - as well as Parajet from Sweden.

After its stop in the Balkans, the Xeikon Café returned to Belgium in June for an event focused on marketing for financial institutions. Bruno Fabre, the author of Bankroots 2020, addressed the challenges of the banking environment when dealing with the "Facebook" generation and the future competition. He strongly believed that the only way to survive as a financial organization is to know and cherish your customer - and that it's okay to get emotional in doing so.

Next stops on the Xeikon Café tour

The Xeikon Café will continue its European tour in the coming months taking in cities both in France and Bulgaria. For more information, please check www.xeikoncafe.com.

Picture captions:

- XEI_DannyMertens: Business Developement Manager Document Printing at Xeikon International
- XEI_XeikonCafé: Attendees of Xeikon Café Istanbul
Xeikon International BV
A pioneer in digital printing, Xeikon designs, develops and delivers high-end digital colour printing systems for the industrial, document and commercial printing market segments. These systems are composed of advanced web-fed printing engines using LED-array-based, dry toner electrophotography, open workflow software, exclusive toner and other consumables. Xeikon's production and R&D operations are based in Belgium and its solutions are distributed and supported through a worldwide sales and service network. Xeikon is a division of Punch Graphix. For more information, visit www.xeikon.com.


Press releases you might also be interested in
Weitere Informationen zum Thema "Hardware":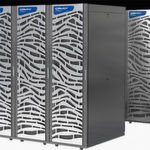 Supercomputing-Spezialist Cray greift zu AMD-Prozessoren
"AMD Epy­c" er­hält die Su­per-Com­pu­ting Wei­hen und Cray ein at­trak­ti­ve Re­chen­grund­la­ge. Die Pro­dukt­li­nie "Cray CS500" wird mit den CPUs aus­ge­stat­tet.
Weiterlesen