ThermoFlexX shows leading imager technology at Ipex 2014
Eede, The Netherlands

, (PresseBox) -
Visitors to stand S1-E090 at Ipex 2014 will be able to see demonstrations of a ThermoFlexX 30 imager on-line to Hybrid Software's new Cloudflow, a groundbreaking 'workspace' concept for the web-enabled production environment, following a recent worldwide agreement between the two companies.

"Ipex 2014 provides the ideal venue to show how combining leading software and hardware in this way has resulted in a unique opportunity for flexographic printers and trade houses to handle their pre-press needs with a degree of quality, versatility and output that is unrivalled," says Christophe Lievens, director sales and marketing for basysPrint and ThermoFlexX. "Our agreement with Hybrid Software to sell its Cloudflow suite, which also includes the new PACKZ editing software for packaging and labels, provides our customers with enormous flexibility in the way that they can edit and process digital files prior to imaging the plate."

The ThermoFlexX 30, with a maximum plate size of 635 mm x 500 mm, is aimed at the label and folding carton sectors. The imager comes as standard with resolutions of 2,400 dpi and 2,540 dpi and there is the option to have 4,000 dpi, 4,800 dpi or even 5,080 dpi, which allows extremely fine quality print with excellent detail. By selecting the most suitable resolution users can tailor plate output precisely to the work being produced and ThermoFlexX offers the widest choice of resolutions on the market amongst flexo imagers.

There are six imagers within the ThermoFlexX series, ranging from the 508 mm x 420 mm model designed for tags and label applications, to the recently launched 1,270 mm x 2,032 mm ThermoFlexX 80 for the flexible/corrugated packaging and folding carton sectors. Several features are common to all models, including the superb build quality, ease of use and resolution options.

With 20 years of experience in developing CTP technology ThermoFlexX has incorporated many material and labour saving devices into its imagers. For example, its unique vacuum slider feature allows the operator to cut off the vacuum to areas of the drum that are not mounted, simply by moving a slider to the edge of the plate. It couldn't be simpler and by eliminating the need to apply special tape or cutting plates to the unused part of the drum customers are able to easily fit and expose plate off-cuts that would otherwise normally be thrown away.

ThermoFlexX has designed a hybrid drum that enables plates to be held by either vacuum or magnetic pins, which are a permanent integral part of the drum. Whatever version of drum is used, the advanced clamping system ensures ergonomic and easy plate mounting (a plate loading and unloading unit is available with the largest imager).

ThermoFlexX imagers accept 1-bit TIFF files from any workflow or front-end, which can be as simple or complex as required. This makes integration into existing workflows straightforward. The screened 1-bit TIFF file can be a single job file, which can be assembled on a template, or it can be an already assembled 1-bit TIFF plate.

"The next twelve months are poised to be both highly significant and exciting," says Christophe Lievens. "As well as the new agreement with Hybrid Software we are expanding our distributor network and have recently appointed companies in North America and India. The launch last autumn of our largest imager, the ThermoFlexX 80, attracted huge attention from the flexo industry and there are already machines on the high seas making their way to customer sites around the world. In the coming weeks we'll be announcing more details on these 'firsts' as well as news about further equipment updates. At the moment it's very much a case of watch this space!"
Xeikon International BV
Xeikon Prepress, a division of Xeikon International, has a long lasting reputation of manufacturing high quality Computer to Plate equipment. For the flexographic market, Xeikon Prepress offers digital platemaking systems under the ThermoFlexX brand name. ThermoFlexX imagers provide high-resolution plate exposure combined with flexibility and productivity. The basysPrint CtCP systems offer flexibility combined with outstanding quality using conventional offset plates resulting in a very attractive ROI for commercial printers. The newspapers CtP products, manufactured and designed under an exclusive OEM agreement for Agfa Graphics, and commercialized under the names Polaris and Advantage, are considered as the reference in the newspaper industry.

Xeikon is also an innovator in digital printing technology. The company designs, develops and delivers web-fed digital color presses for label and packaging applications, document printing, as well as commercial printing. These presses utilize LED-array-based dry toner electrophotography, open workflow software and application specific-toners. All the Xeikon solutions are designed with the overarching principles of profitability, quality, flexibility and sustainability in mind. With these guiding principles and a deep, intimate knowledge of its customers, Xeikon continues to be one of the industry's leading innovators of products and solutions.

Press releases you might also be interested in
Weitere Informationen zum Thema "Hardware":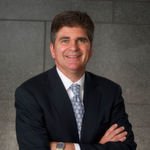 Großrechnerstudie von Forrester und Compuware verlangt nach frischem Blut
Aus­ge­rech­net "al­tes Blech" soll die Di­gi­ta­li­sie­rung vor­an­t­rei­ben. Aber um die­se Auf­ga­be stem­men zu kön­nen, be­nö­t­igt der Main­fra­me tech­ni­sche und per­so­nel­le Blu­t­auf­fri­schung.
Weiterlesen