Syrgraf expands its label printing capacity with a Xeikon 3500 digital press and DCoat500 finishing unit
Eede, The Netherlands

, (PresseBox) -
Xeikon, an innovator in digital color printing technology, announced the installation of a Xeikon 3500 digital press with DCoat500 finishing unit at Syrgraf in Barcelona, Spain. Founded in 1992, Syrgraf is dedicated to label production and employs 18 experienced professionals who are committed to deliver quality and excellent customer service. Syrgraf's close relationship with the pharmaceutical industry, and its strong presence in the cosmetics and personal care, food and textile sectors enabled the company to establish a solid reputation as label provider that gives timely answers to the changing needs of its customers.

"The only limit to the new applications now possible with digital printing technology is imagination", comments Rafael Millaruelo, Marketing Director at Syrgraf, referring to the benefits they can offer its customers thanks to the installation of the new Xeikon equipment.

The need to include security properties on labels and the commercial advantages of variable information and personalization motivated Syrgraf's management to purchase the Xeikon 3500 press and efficiently meet the growing need for short run jobs, in a cost-effective way. "The Xeikon 3500 convinced us by its performance, its high resolution and its excellent color capabilities - which are all aspects that will allow us to handle even the most demanding jobs without any problems", says Syrgraf's manager José Luis Muñiz.

The Xeikon 3500 is noted for its variable roll width which ranges from 250 mm up to 516 mm, and for its speed up to 19.2 m per minute. These features allow to achieve production volumes up to 594 m² per hour. The extended capacity of the newly purchased Xeikon press at Syrgraf will be supported by a DCoat 500 inline finishing unit, designed for UV varnishing, lamination, semi-rotary die-cutting, slitting and rewinding.

Responding to market needs

The cost-effectiveness of short runs was one of the main economic motivations for the purchase of the Xeikon equipment. However, the decision was also influenced by the capability of digital technology to increase service agility and versatility, reduce response time and offer a wide range of new applications. Another important factor in the decision was the new possibility to include security elements on labels. These security features make it more difficult to duplicate or falsify labels, a feature that Sygraf's customers in the pharmaceutical industry nowadays demand.

The versatility of digital printing that Syrgraf can offer with its new Xeikon digital press is also useful in other industries such as the textile market as the press is able to integrate elements with variable information on labels. "Transferring part of our production to digital printing is not just an investment in technology, it is also a confirmation of our clear commitment to seek solutions that bring value to our customers", says Mr. Millaruelo.

Syrgraf has a sales team that handles the distribution operations. To expand its business - until now the company mainly operated locally - Syrgraf has established cooperation agreements with distributors in other parts of Spain. The new opportunities offered by digital production raise interest to extend distribution also to other countries. That is what Mr. Muñiz confirms when stating: "because the future drives on technology, specialisation and financial strength, our efforts will be directed towards export and/or agreements with European companies for whom our services can or could be complementary".
Xeikon International BV
Xeikon NV (XEI: AEX) is an innovator in digital printing technology. The company designs, develops and delivers web-fed digital color presses for labels and packaging applications, document printing, as well as commercial printing. These presses utilize LED-array-based dry toner electrophotography, open workflow software and application-specific toners.

As an OEM supplier, Xeikon designs and produces plate makers for newspaper offset printing applications. Xeikon also manufactures basysPrint computer-to-plate (CtP) solutions for the commercial printing market. These proven CtP systems combine the latest exposure techniques with cost-efficient UV plate technology, high imaging quality and flexibility.

For the flexographic market, Xeikon offers digital platemaking systems under the ThermoFlexX brand name.

ThermoFlexX systems provide high resolution plate exposure including screening, color management, as well as workflow management.

All the Xeikon solutions are designed with the overarching principles of profitability, quality, flexibility and sustainability in mind. With these guiding principles and a deep, intimate knowledge of its customers, Xeikon continues to be one of the industry's leading innovators of products and solutions.

For more information, visit www.xeikon.com.
Press releases you might also be interested in
Weitere Informationen zum Thema "Hardware":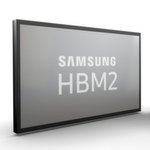 Künstliche Intelligenz treibt Nachfrage nach Speichern mit hoher Bandbreite
Im­mer sch­nel­le­re Pro­zes­so­ren und for­dern­de An­wen­dun­gen wie ma­schi­nel­les Ler­nen brin­gen bis­he­ri­ge Main­st­ream-Spei­cher an ih­re Gren­zen. Der Ruf nach High­speed-Me­mo­ry wird im­mer lau­ter.
Weiterlesen