Penh Post in Cambodia taps WoodWing for new daily edition
Kuala Lumpur, Malaysia

, (PresseBox) -
The Phnom Penh Post, Cambodia's "Newspaper of Record," implemented WoodWing's Smart Connection publishing solution to switch from a bi-weekly edition to a brand new daily edition.

First published in July 1992, the Post is read by thousands of foreigners and Cambodians throughout the country and by subscribers in more than 35 countries around the globe. The Phnom Penh Post is the oldest existing independent newspaper in any language in Cambodia.

"We needed a robust and cost-efficient solution for our new daily edition. After careful evaluation of available editorial solutions, we decided to adopt WoodWing Smart Connection, as it fits our requirements best," said Michel Dauguet, Chief Executive Officer of the Phnom Penh Post.

"It used to be that only wealthy, high-circulation newspapers could afford an editorial workflow system," Dauguet added. "By producing an affordable, open-source editorial workflow system, WoodWing has given many small to medium-sized publications access to the latest in newsroom technology. Their partner in the region, Serioustec, does a terrific job with installation, and they're extremely responsive when it comes to customer support. All of this allowed us to accomplish what might have seemed impossible: Switching from bi-weekly to daily publication, going from 50 pages a month to 500, and doing it overnight."

"This is our third installation of a new daily newspaper in 18 months. It is a privilege to see a new daily being born, and we at Serioustec have been lucky enough to play a part in some of them lately," said John Fong, Chief Executive Officer of Serious Technology.

"Phnom Penh Post is our first installation in the Cambodian market, and we are delighted with the successful implementation by Serioustec's team," said Remco Koster, Managing Director of WoodWing Asia Pacific. "Congratulations to the Phnom Penh Post for successfully launching their first daily edition on August 8, 2008."

WoodWing continues to provide editorial solutions to more and more newspapers around the world. Company officials pointed out that it's especially noteworthy that many of these start-ups, which are not tied to old systems, chose WoodWing after evaluating the available options. The reasons they most often cite for choosing WoodWing include "best value for the money" and "best system to meet our needs well into the future."

About Serious Technology
www.serioustec.com
Serioustec is comprised of passionate individuals who believe in what they do. The company focuses on online and offline publishing solutions ranging from Web and print to mobile platform. Working with Adobe, WoodWing and other solution partners, Serioustec is the market leader in editorial and publishing solution in Southeast Asia. It's about making the difference!
Woodwing Software
WoodWing creates the most progressive solutions available on the market for the production of print and online publications. Rapid growth worldwide and success across the full spectrum of small to large publishers demonstrate that WoodWing makes the best tools for the best price.

WoodWing Software is located in Zaandam, The Netherlands, and has regional sales companies for Europe, the USA, Asia-Pacific, and Latin America. Customers are served through select partners. For more information, visit www.woodwing.com.
Press releases you might also be interested in
Weitere Informationen zum Thema "Software":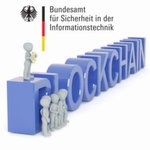 Blockchain sicher gestalten
Das Bun­de­s­amt für Si­cher­heit in der In­for­ma­ti­ons­tech­nik (BSI) hat ein Eck­punk­te­pa­pier zur IT-Si­cher­heit von Block­chain-An­wen­dun­gen ver­öf­f­ent­licht. Als na­tio­na­le Cy­ber-Si­cher­heits­be­hör­de stößt das BSI da­mit ei­nen ge­sell­schaft­li­chen Dia­log zwi­schen Wis­sen­schaft, In­du­s­trie, Be­hör­den und Bür­gern zur Ge­stal­tung von si­che­ren Block­chain-An­wen­dun­gen an. Ziel ist es, sek­tor­spe­zi­fi­sche Emp­feh­lun­gen zu for­mu­lie­ren.
Weiterlesen