Cost optimization and increased efficiency with reduction of reactive load option "EcoPower"
Wittmann Battenfeld at Fakuma 2008
Kottingbrunn

, (PresseBox) -
Energy consumption and energy efficiency are becoming more and more significant issues in the injection molding industry as well. With the "EcoPower" option, Wittmann Battenfeld is now offering a low-cost tool to reduce reactive load. At the Fakuma 2008 from October 14 to 18, Wittmann Battenfeld (hall B1, booth 1204), will demonstrate "EcoPower" on an HM MK 240/1330H/210S, one of its multi-component machines.

An increasing number of energy suppliers and public authorities offer incentives to companies for reducing energy consumption and/or investing in energy-optimized machinery. Apart from this, it is always in the interest of manufacturers to cut direct energy costs and thus achieve long-term cost optimization.

Since the reactive load of any machine imposes an extra load on the power grid of energy suppliers (overhead lines, transformers, power stations) without providing any benefit, regulations requiring adequate compensation of such reactive load have already been in place for a considerable time.

Normally, such compensation equipment is installed in the main distribution center of the plant. However, the drawback of this approach is that the reactive power on the production floor must then be taken into account in planning the capacity of the company's internal energy transfer network.

This can only be remedied by installing reactive load compensation directly where it originates. However, conventional systems are hardly suitable for injection molding machines, since the performance peaks and periods of low energy input alternating regularly in quick succession require a system that is able to respond within fractions of a second.

The optional "EcoPower" package from Wittmann Battenfeld provides an optimal solution to this problem. Depending on the size of the drive unit, a varying number of compensation levels are activated. This is accomplished with semi-conductor switches that are free of contact and wear, with very modest maintenance requirements.

This degree of efficiency of every motor is lower in the partialload range - i.e. during phases of reduced load - which means that the power loss rises disproportionately. Of course such increase in power loss can be compensated by slightly reducing the supply voltage. So far, however, this type of voltage adjustment has presented just as much of a challenge as highly dynamic reactive power compensation and been extremely difficult to realize.

To insure an optimal solution for its customers, Wittmann Battenfeld offers two alternative solutions:

For retrofitting on machinery already installed, a complete compensation set including a control cabinet is available, which can be connected at any time by a service engineer within only a few hours and is then immediately ready for operation. No alterations to the injection molding machine are required.

When new machines are equipped, the compensation unit is integrated into the machine with a suitable additional control cabinet, thus taking up very little space. Thanks to its attractive price, this investment is amortized within one to two years.

The advantages for customers are obvious:

- Particularly in hydraulic machines a noticeable load reduction is possible through a combined reduction in reactive and effective power(depending on the machine cycle and load).
- The dimensions of the power supply installation required on the production floor can be downsized by reactive power compensation on the machine o More reserve and expansion possibility at existing production facilities.
- Effective power reduction units up to 37 kW have a soft start-up function integrated as well.
- All compensation units are available for voltages from 230 to 480 V (upon request also for 600 V) and mains frequencies of 50 or 60 Hz, so they also meet the requirements of the North American market.
- More and more national economies penalize high reactive power, but offer incentives for optimized compensation.

The economic advantage of "EcoPower" is that electricity consumption can be substantially reduced which is illustrated by the examples given below.

Please Note : All details given above are for general information only. The actual reduction in reactive power in each case depends on the load distribution within the machine cycle.

Wittmann Battenfeld at Fakuma 2008: hall B1 / booth 1204
Press releases you might also be interested in
Weitere Informationen zum Thema "Energie- / Umwelttechnik":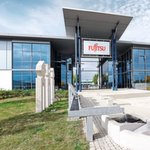 Die Smarte Fabrik von Fujitsu, die im Kundentakt atmet
Was pas­siert, wenn Qua­li­tät "Ma­de in Ger­many" mit ja­pa­ni­schem Know-how kom­bi­niert wird? Es ent­steht der Qua­li­täts­stand­ort von Fu­jit­su in Augs­burg. Mit sei­ner "Smart Facto­ry" kann das Un­ter­neh­men je­der­zeit in­di­vi­du­el­le Kun­den­an­fra­gen be­darfs­ge­recht er­fül­len.
Weiterlesen