AGS installs 50,000th automated teller machine from Wincor Nixdorf in India
"Make in India": Local production begins following shipment of the first 1,000 system components
Mumbai

, (PresseBox) -
AGS Transact Technologies and Wincor Nixdorf have two good reasons to celebrate: AGS has installed the 50,000th Wincor Nixdorf automated teller machine at an Indian bank, and the new collaboration model involving Wincor Nixdorf and AGS was recently launched. The aim of this partnership is to jointly develop and locally produce an ATM model by AGS that has been customized to meet the needs of rural areas. Both companies signed a framework agreement in September covering the partnership. Under the agreement, Wincor Nixdorf will supply key system components that will be used to produce 40,000 systems over the next two years. Shipment of the first 1,000 system components signaled the start of local production by AGS.

"In the past ten years, we have been able to provide all leading banks with best-in-class ATM technology thanks to our strong relationship with AGS in the critically important Indian market," Eckard Heidloff, CEO and President of Wincor Nixdorf AG, told banking representatives in Mumbai. The support provided by AGS and Wincor Nixdorf enabled the banks to set up a stable self-service infrastructure, Heidloff noted. "The start of production for the new ATM model marks the beginning of a new chapter for us. Our collaboration lends new momentum to the Financial Inclusion Initiative introduced by the Indian government and facilitates the provision of financial services, particularly in rural areas," Heidloff said.

Ravi B. Goyal, Chairman and Managing Director of AGS Transact Technologies, said: "Our company is a reliable, highly capable technology partner for banks for over a decade now. This collaboration, under the "Make in India" initiative backed by the Government of India, will help us to provide our customers with a tailored, robust product, thereby enabling them to provide a payments service infrastructure in the remotest parts of India."

The locally produced ATMs, once installed, will help increase access to financial services in rural and metropolitan areas of India. Wincor Nixdorf and AGS Transact Technologies have been driving forces behind the dynamic growth of India's ATM market. An analysis conducted by the British market research firm RBR shows that Wincor Nixdorf ranked among the top three in the market with an installed base of about 23 percent of ATMs in 2014. RBR projects that India will become the world's second-largest ATM market, behind China, by 2020. The key reasons for this expansion are rapid population growth and financial inclusion projects initiated by the Indian government.

This document contains forward-looking statements that are based on current estimates and assumptions made by the management of Wincor Nixdorf AG to the best of its knowledge. Such forward-looking statements are subject to risks and uncertainties, the non-occurrence or occurrence of which could cause the actual results - including the financial condition and profitability of Wincor Nixdorf - to differ materially from or be more negative than those expressed or implied by such forward-looking statements. This also applies to the forward-looking estimates and forecasts derived from third-party studies. Consequently, neither the Company nor its management can give any assurance regarding the future accuracy of the opinions set forth in this document or the actual occurrence of the predicted developments.
Press releases you might also be interested in
Weitere Informationen zum Thema "Hardware":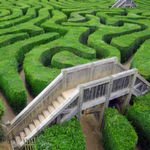 Was ist ein System-on-a-Chip (SoC)?
Un­ter Sys­tem-on-a-Chip (SoC) ver­steht man die Un­ter­brin­gung von ei­nem gro­ßen Teil oder meist so­gar al­len Funk­tio­nen ei­nes Sys­tems auf ei­nem Chip. Sol­che Chips wer­den zum Bei­spiel in Han­dys, Blu­ray-Play­er und übe­rall dort ein­ge­setzt, wo auf kleins­tem Raum ei­ne sehr ho­he Leis­tung ge­for­dert ist.
Weiterlesen