Wick Hill Now Shipping WatchGuard's New APT (Advanced Persistent Threat) Solution
WatchGuard APT solution provides real-time, advanced-threat visibility for WatchGuard Unified Threat Management and Next-Gen Firewall appliances
Woking, Surrey

, (PresseBox) -
Wick Hill is now shipping WatchGuard's new Advanced Persistent Threat (APT) solution, WatchGuard APT Blocker. Delivering real-time threat visibility and protection in minutes, not hours, APT Blocker identifies and submits suspicious files to a cloud-based, next-generation sandbox, using the industry's most sophisticated full-system-emulation environment for detecting APTs and zero day malware.

The WatchGuard solution integrates with the company's visibility tool, WatchGuard Dimension™, providing an instant, single view of advanced threats, along with other top trends, applications and threats covered by WatchGuard's security technologies.

APT Blocker comes pre-installed on all WatchGuard Unified Threat Management (UTM) and Next-Gen Firewall (NGFW) appliances with a free 30-day trial. WatchGuard has extended its proprietary proxy-based architecture to detect suspicious files and send them for full-system emulation and analysis in the cloud. By adding an additional layer to the deep-packet-inspection engine, WatchGuard's highly respected detection capabilities now extend from the universe of known threats (malware for which there is a known pattern) into the unknown.

James Kirpichnikov, WatchGuard product manager at Wick Hill, said:

"APTs represent a major challenge to any organisation's existing security environment, and because of their effectiveness, they are propagating at an increasing rate. The addition of an APT option to WatchGuard's security solutions means that both new and existing SME and enterprise customers can easily and inexpensively protect against this growing threat."

WatchGuard's UTM and NGFW security platforms were purpose-built to simplify the process of adding newly-emerging technologies such as APT management, meaning customers can deploy this sophisticated technology in a couple of clicks.

Historically, APT targets were exclusively governments and large enterprises whose critical infrastructures were stymied by the likes of Stuxnet and Duqu. But today, advanced threats have evolved to target much smaller organizations and corporations to similarly devastating effect. Kirpichnikov added: "These attacks have penetrated the defences of many organisations and remain both active and undetected. APT blocking deals with both new and established threats for organisations of all sizes."

APT Blocker is now available and comes pre-installed with a free 30-day trial with the launch of version 11.9 of WatchGuard's Fireware security platform, which includes other best-of-breed services such as: AntiVirus, AntiSpam, Application Control and DLP. Fireware also comes standard with WatchGuard Dimension, the company's award-winning, real-time visibility solution.

Major highlights of version 11.9 include:

- Improved application-traffic management, allowing users to control and limit application bandwidth, preserving it for business-critical applications;
- Expanded administrator-audit and change-tracking visibility for improved HIPAA and PCI compliance, including tying firewall rule changes to individuals;
- Customizable DLP signatures that allow companies to build on the extensive pre-defined rule sets of WatchGuard's DLP solution;
- Enhanced IPv6 support including link aggregation, VLANS and dynamic routing;
- New custom network zone that allows administrators to quickly segregate wireless guest networks and meet PCI-standard requirements for appliances with integrated wireless.

About Wick Hill

Established in 1976, value added distributor Wick Hill specialises in secure IP infrastructure solutions. The company sources and delivers best-of-breed, easy-to-use solutions through its channel partners, with a portfolio that covers security, performance, access, networking, convergence, storage and hosted solutions.

Wick Hill is part of the Wick Hill Group, based in Woking, Surrey with sister offices in Hamburg. Wick Hill is particularly focused on providing a wide range of value added support for its channel partners. This includes a strong lead generation and conversion programme, technical and consultancy support for reseller partners in every stage of the sales process, and extensive training facilities. For more information about Wick Hill, please visit http://www.wickhill.com/company/company-profile or www.twitter.com/wickhill
WatchGuard Technologies GmbH
WatchGuard® Technologies, Inc. is a global leader of integrated, multi-function business security solutions that intelligently combine industry standard hardware, Best-of-Breed security features, and policy-based management tools. WatchGuard provides easy-to-use, but enterprise-powerful protection to hundreds of thousands of businesses worldwide. WatchGuard products are backed by WatchGuard LiveSecurity® Service, an innovative support program. WatchGuard is headquartered in Seattle, Wash. with offices throughout North America, Europe, Asia Pacific, and Latin America. To learn more, visit WatchGuard.com.

Press releases you might also be interested in
Weitere Informationen zum Thema "Sicherheit":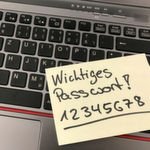 IT-Security funktioniert nur als Gesamtpaket
Fast kein Tag ver­geht oh­ne Mel­dun­gen über Cy­ber-At­ta­cken auf Un­ter­neh­men. Wer jetzt meint, dass die­ses Fir­men und ih­re Mit­ar­bei­ter an­ge­sichts die­ses Nach­rich­ten-Dau­er­feu­ers per­fek­te Schutz­me­cha­nis­men ent­wi­ckelt hät­ten, täuscht sich. Ei­ne ak­tu­el­le Um­fra­ge sieht hier noch "Luft nach oben". Auch im Fo­kus: Fahr­läs­si­ges Ver­hal­ten von Mit­ar­bei­tern.
Weiterlesen