WACKER Presents All-Purpose Silicone Additive for Food Contact Plastics
K 2013: 19th International Trade Fair for Plastics and Rubber
Munich

, (PresseBox) -
At the International Trade Fair for Plastics and Rubber K 2013, the Munich-based chemical group WACKER will present a high-performance additive for the compounding and processing of thermoplastics. GENIOPLAST® Pellet P plus improves the viscosity and flow properties of the polymer compound, allowing the compound to be processed more efficiently and at lower cost. It also ensures smooth, easyto- clean surfaces. GENIOPLAST® Pellet P plus is an approved additive for plastics used in food contact applications and is therefore suitable for plastics in the kitchen and packaging sector. This year's K 2013 will take place in Düsseldorf, Germany, from October 16 to 23.

GENIOPLAST® Pellet P plus is a highly concentrated silicone additive in pellet form. Its active ingredient is a non-crosslinked ultra-highmolecular linear silicone polymer, while the carrier material for the active is a pyrogenic silica tailored for the silicone. Since pyrogenic silica is compatible with all thermoplastics, the additive can be used to compound every type of thermoplastic - unlike conventional silicone masterbatches. It is therefore no longer necessary to stock a range of masterbatches to suit each different thermoplastic compound.

GENIOPLAST® additives give thermoplastic compounds smooth, scratch-resistant surfaces, without impairing tensile strength, hardness or dimensional stability under heat. Printing and welding of the compound is still feasible. In mineral-filled thermoplastics, adding GENIOPLAST® also boosts impact strength and elongation at break. Additionally, the product can act in synergy with flame-retardant fillers.

Unlike GENIOPLAST® Pellet S, which is used in compounds for technical applications, such as in car interiors or for cable sheathing, GENIOPLAST® Pellet P plus is designed specifically for compounds in food contact applications. Thanks to the smooth surface achieved by the additive, it is particularly easy, for example, to clean and empty refrigerator inserts made of acrylonitrile-butadiene-styrene copolymer (ABS) and food packaging based on polypropylene compounds (PP). With the silicone additive, it is also easier to remove plastic corks from wine bottles.

GENIOPLAST® Pellet P plus is simple to meter and is readily incorporated into thermoplastics, including those with mineral fillers. The active silicone ingredient improves filler dispersion when producing the compound and also its melt flow, which makes it easier for processors to shape the thermoplastic. Thus, GENIOPLAST® Pellet P plus is an effective processing aid for compounders. It cuts energy consumption, increases throughput and reduces waste, opening up cost-saving potential.

In addition, GENIOPLAST® Pellet P plus facilitates the production of injection-molded parts. Processors are able to improve mold filling and inject more material into the mold per unit time. As a result, they can reduce cycle times. Demolding of the parts is also easier. Thus, GENIOPLAST® lowers the unit costs for producing molded parts. Moreover, if compounds are processed by extrusion rather than injection molding - e.g. to make cable sheaths - the additive also enhances processes and lowers costs.

With its silicone content of about 70 weight percent, GENIOPLAST® Pellet P exceeds that of masterbatches. This makes the additive very efficient: as little as between 0.1 and 1 weight percent is already sufficient to obtain process-enhancing properties. Improved plastic properties can be achieved with quantities of 1 to 5 weight percent.

Visit WACKER at K 2013 in Hall 6, Booth A10.
Wacker Chemie AG
WACKER is a globally-active chemical company with some 16,300 employees and annual sales of around €4.63 billion (2012). WACKER has a global network of 24 production sites, 22 technical competence centers and 53 sales offices.

WACKER SILICONES
Silicone fluids, emulsions, rubber and resins; silanes; pyrogenic silicas; thermoplastic silicone elastomers

WACKER POLYMERS
Polyvinyl acetates and vinyl acetate copolymers in the form of dispersible polymer powders, dispersions, solid resins and solutions used as binders for construction chemicals, paints and coatings, adhesives, plasters, textiles and nonwovens, as well as for polymeric materials based on renewable resources

WACKER BIOSOLUTIONS
Biotech products such as cyclodextrins, cysteine and biologics, as well as fine chemicals and PVAc solid resins

WACKER POLYSILICON
Polysilicon for the semiconductor and photovoltaic industries

Siltronic
Hyperpure silicon wafers and monocrystals for semiconductor components
Press releases you might also be interested in
Weitere Informationen zum Thema "Produktionstechnik":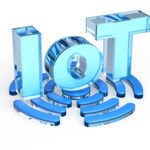 Wie wird der Umsatz mithilfe des Internet of Things smart?
Wer mit smar­ten Pro­duk­ten und Ser­vices Geld ver­die­nen will, muss die­se nicht nur ent­wi­ckeln und an­bie­ten. Viel­mehr sind die pas­sen­den Er­lös­mo­del­le ein ent­schei­den­der Be­stand­teil von IoT-Pro­jek­ten. Und die­se un­ter­schei­den sich zum Teil deut­lich von den Um­satz­prak­ti­ken bei klas­si­schen Pro­dukt­ver­käu­fen und Sup­port-An­ge­bo­ten. Die Er­lös­mo­del­le auf die An­for­de­run­gen des IoT an­zu­pas­sen, ist we­ni­ger ei­ne tech­ni­sche als ei­ne kul­tu­rel­le Her­aus­for­de­rung.
Weiterlesen