WABCO Introduces ESCsmart, a Breakthrough Technology and Industry's Most Efficient Method to Certify Electronic Stability Control for Trucks and Buses
Brussels, Belgium

, (PresseBox) -
WABCO Holdings Inc. (NYSE: WBC), a global technology leader and tier-one supplier to the commercial vehicle industry, today announced WABCO's ESCsmart(TM) system, the global commercial vehicle industry's first technology that uses computational simulation to homologate electronic stability control (ESC) systems for trucks and buses.

WABCO's new ESCsmart system avoids the traditional approach to ESC homologation, which requires original equipment manufacturers (OEMs) to physically test hundreds of vehicles. It substantially increases flexibility and saves significant time and labor for truck and bus makers.

WABCO's new ESCsmart system also enables OEMs and vehicle body builders to design and sell unique vehicle configurations despite their lack of pre-existing ESC parameter settings. With ESCsmart technology and tools, OEMs can respond faster to customer needs by introducing new vehicle types within significantly shorter development phases.

As recently reported, the EU has approved a mandate that sets better standards to improve road safety in Europe, including the EU's new regulation to introduce ESC systems as compulsory on new heavy commercial vehicles from November 2011.

"An outstanding achievement, WABCO's new ESCsmart technology is a breakthrough enabler both in the vehicle's ESC system homologation procedures and in the setting of the ESC system's parameters at the end of the assembly line," said Jean-Christophe Figueroa, WABCO Vice President, Vehicle Dynamics and Control. "Building on WABCO's unique knowledge and exceptional capabilities, our new ESCsmart system allows our customers worldwide to optimize the total cost and effort of adopting electronic stability control, particularly in Europe in view of upcoming regulations."

WABCO anticipates a sharp increase in the number commercial vehicles that will adopt and certify ESC systems in the run-up to November 2011. Currently, less than 10 percent of the total number of heavy duty trucks produced in Europe are equipped with electronic stability control.

WABCO pioneered ESC for commercial vehicles in 2001 and has continued to innovate this safety technology ever since. ESC improves directional stability and helps protect against roll-over, skidding, spinning and jack-knifing. WABCO has sold more than 50,000 ESC systems since its introduction.
WABCO Fahrzeugsysteme GmbH
WABCO Vehicle Control Systems (NYSE: WBC) is a leading supplier of safety and control systems for commercial vehicles. For over 140 years, WABCO has pioneered breakthrough electronic, mechanical and mechatronic technologies for braking, stability, and transmission automation systems supplied to the world's leading commercial truck, trailer, and bus manufacturers. With sales of $2.6 billion in 2008, WABCO is headquartered in Brussels, Belgium. For more information, visit www.wabco-auto.com



Press releases you might also be interested in
Weitere Informationen zum Thema "Fahrzeugbau / Automotive":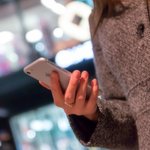 Wie die Digitalisierung 2018 den Handel beeinflusst
Schon jetzt sind Tech­no­lo­gi­en für neue Er­fah­run­gen und Ein­kauf­s­er­leb­nis­se im Ein­zel­han­del kei­ne Sci­en­ce-Fic­ti­on mehr. Händ­ler tun gut da­ran, sich 2018 auf die mo­der­ne Tech­nik und die ent­sp­re­chen­den Kun­den­be­dürf­nis­se ein­zu­s­tel­len.
Weiterlesen