Vocalcom Makes Twitter A Powerful Sales Channel
Paris

, (PresseBox) -
Today there are over 500 million Twitter users, each user having an average of 208 followers. These users are tweeting an average of 400 million tweets per day - Now this is A LOT of digital word of mouth.

You have an opportunity to learn SO MUCH! Who your competitors are, what's making your customers happy, what's upsetting your customers the 'richest' source of useful information is available to you, to make informed and intelligent decisions about how you drive your own company forward.

Most importantly, these users are sharing thoughts, ideas, challenges, excitement about products and services you may provide. So THIS is IT! YOUR opportunity, to engage, empathise, be involved and generally become part of the conversation, you have what could be described as a 'room full of people' waiting to listen to you and find out what you have to offer.

The Key To Selling via Twitter

Selling via Twitter is only possible if you can filter A LOT of information, organise it and deliver it to the right resource or agent, so they can then provide an exciting and entirely relevant customer experience.

This means having a Contact Center solution that actually provides all the filtering power of the Twitter network itself, so based on hash tag or a search string or people. If you can specifically configure exactly what tweets you'd like to queue against sales agents, you can create a highly profitable Twitter contact strategy.

Here are just a few examples of how you can increase revenues using Twitter as a sales channel:

- Turn customer service enquiry related tweets into an opportunity

Let's focus on ensuring we have a happy customer. Be there to offer them an exceptional service, and then incentivise them through relevant offers. The focus from a customer services perspective is to ensure that any customer doesn't become part of the reason your competitor just grew in market share.

- Ensure specific product or services mentions in tweets are mapped directly to sales campaigns

If a customer is actually telling you what they're looking for, then you literally just have to match those product or service mentions directly to sales campaigns. With the right technology you can do just that, and provide compelling and relevant offers.

- Build Considerable Brand Awareness

Twitter provides an exceptional opportunity to get involved, you can offer something for nothing except to share an awareness about your company and what it can do for customers. Push out information that's useful to customers, let them 're-tweet' it and tell the world about how new customers can benefit from connecting with you!

There are obviously many other scenarios by which you may decide there's value in being part of the digital discussion, but ultimately, with the right technology this becomes a VERY profitable business decision with an easily justifiable ROI. The right technology is available; you simply have to ensure you have a Contact Center solution that enables you to traverse Twitter as though you're on the site itself - THIS WILL ENABLE YOU TO PUSH THE RIGHT OFFERS AT THE RIGHT TIME to your new and existing customers.

The final key aspect of connecting with customers on Twitter, is ensuring you 'de-risk' the potential to do the opposite to what you're trying to achieve. Clearly, a professional Contact Center application enables you to build the rules that ensure your company's marketing messages are consistent and positive. The right technology also will enable you to do one other crucial thing - make a one-to-many conversation a one-to-one conversation. Making it easy for a customer to simply connect via a web call for example is SO IMPORTANT to selling via Twitter, but often overlooked.
Press releases you might also be interested in
Weitere Informationen zum Thema "Internet":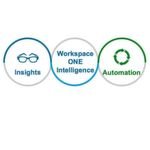 Digitaler Arbeitsplatz mit künstlicher Intelligenz
VM­wa­re er­wei­tert die Platt­form Work­s­pace One: "In­tel­li­gen­ce" kom­bi­nie­re per De­ci­si­on Ma­chi­ne die Ag­g­re­ga­ti­on und Kor­re­la­ti­on von Be­nut­zer-, An­wen­dungs-, Netz­werk- und End­punkt­da­ten, "Trust Net­wor­k" in­te­grie­re Part­ner-Si­cher­heits­lö­sun­gen, "Air­Lif­t" mo­der­ni­sie­re das Win­dows-10-Ma­na­ge­ment.
Weiterlesen