Are You Missing The Fantastic Opportunity Provided By The Explosive Use Of The Mobile Device?
Identify the visitors coming from your customers social circles and welcome them with personal video chat
Paris

, (PresseBox) -
OK, so connecting with a customer on a social network means communicating on a one-to-many basis. By this we mean, their friends or followers will see what you send them, which is actually very useful when wanting to share information on a broad scale. However, often following an initial conversation on a social network such as Twitter, you will want to switch to a more private one-to-one channel of communication.

Indeed, although it's important to be able to engage on social networks and ensure maximum visibility, you also need to ensure privacy at certain points in a conversation also!! So how on earth do we do both??

Social Media to Website

The simple answer is being able to leverage the power of multichannel - START on a SOCIAL NETWORK, CONTINUE on another, more personal and one-to-one channel. Being able to do this, again is very much reliant on the Contact Center platform, but not only does the Contact Center need to support multiple channels but it needs to do so seamlessly, and effortlessly so as to ensure the customer conversation is perceived to actually by via ONE CHANNEL, despite the fact that it may have traversed several! We call this a single customer journey.

Let's be more specific - A customer Tweets that they're interested in car insurance. The ideal scenario is that you can connect to the customer via a social network and transfer the context of that contact to a one-to-one channel such as a video chat. Even more impressive, is the ability to do this using a modern technology call WebRTC which basically means you can be tweeting on your mobile, and instantly connect via your same mobile device via a video call with an agent.

Innovation Customer Service Through Twitter

The Ultimate Mobile Experience

Being on a mobile device as we all know provides a limitless ability to connect to friends, colleagues, customers and companies. However, when it comes to contacting a company customer facing team for help or to talk about products and services, it can still be a time consuming and involving experience.

UNLESS your mobile device is running an app that does so much more for you. An app that enables you to provide data about yourself one time only, that's automatically passed to a Contact Center agent such that you never have do identify yourself again. An app that enables you to not only select why you're getting in touch before you even start, but that will even queue for you once you're ready to talk, saving you time and money.

The Ultimate Experience for Mobile Customer Engagement

The mobile is providing unimaginable new opportunities, especially in the Contact Center. Apps can be provided as a customer care or sales organisation solution, that will enable your customers to WANT to connect with you, providing far more opportunities to offer valuable products and services as well as exceptional customer care.

Visit us : http://www.vocalcom.com
Press releases you might also be interested in
Weitere Informationen zum Thema "Software":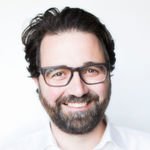 Zendesk stellt Guide Enterprise vor
Mit Gui­de En­ter­pri­se will Zen­desk Wis­sens­lü­cken im Kun­den­ser­vice sch­lie­ßen. Die KI-ge­stütz­te Self-Ser­vice-Lö­sung ist für den Ein­satz in Groß­un­ter­neh­men kon­zi­piert.
Weiterlesen