Vishay's New VFCD1505 Ultra-High-Precision Z-Foil Surface-Mount Flip Chip Voltage Divider Combines a Low Absolute TCR of ±0.05ppm/°C, TCR Tracking of 0.1ppm/°C, Load Life Stability Ratio of 0.005%, and PCR Tracking of 5ppm at Rated Power
Device Features Tolerance Matching Down to ±0.005% (50ppm) and ESD Protection Above 25000V
Malvern,Pennsylvania

, (PresseBox) -
Vishay Intertechnology, Inc. (NYSE: VSH) announces the new VFCD1505 surface-mount flip chip voltage divider, which provides a low absolute TCR of ±0.05ppm/°C from 0°C to +60°C and ±0.2ppm/°C from 55°C to +125°C, +25°C Ref., an excellent PCR tracking (" R due to self heating") of ±5ppm at rated power, and a load life stability ratio of ±0.005%.

The VFCD1505 provides tight tolerance matching of ±0.01% (available down to ±0.005%) and TCR tracking of 0.1ppm/°C between two resistors simultaneously etched on one piece of foil on a common substrate. For designers, the electrical specifications of this integrated construction offer improved performances and better real estate utilization over discrete resistors and matched pairs.

The new voltage divider is built on Vishay's breakthrough "Z- foil" technology, which provides a significant reduction of the resistive component's sensitivity to ambient temperature variations (TCR) and applied power changes (PCR). Z-Foil improves stability by an order of magnitude compared to any other resistor technology, allowing designers to guarantee a high degree of accuracy in fixed-resistor applications.

Applications for the new device include high-precision instrumentation amplifiers, bridge networks, differential amplifiers, and ratio arms in bridge circuits for ultra-stable and high-reliability products, such as medical, test, and military equipment. Screening in accordance with EEE-INST-002 is available (MIL-PRF 55342).

The VFCD1505 has a load-life stability ratio of ±0.005% for 2000 hours at +70°C; a power rating of 0.1W at +70°C (divided between the two resistors proportionally to their value); a low voltage coefficient of <0.1PPM/V; current noise of <-40dB; and thermal EMF of 0.05 V/°C. It offers a fast rise time of 1.0ns without ringing and features a non-inductive (<0.08 H), non-capacitive design.

The device offers the utmost in ESD immunity, withstanding electrostatic discharges exceeding 25kV, for increased reliability. Within a resistance range of 1K to 10K, any value at any tolerance is available through calibration.

Samples and production quantities of the VFCD1505 voltage divider are available now, with lead times of 72 hours for samples, and three weeks for standard orders.
Vishay Electronic GmbH
Vishay Intertechnology, Inc., a Fortune 1,000 Company listed on the NYSE (VSH), is one of the world's largest manufacturers of discrete semiconductors (diodes, rectifiers, transistors, and optoelectronics and selected ICs) and passive electronic components (resistors, capacitors, inductors, sensors, and transducers). These components are used in virtually all types of electronic devices and equipment, in the industrial, computing, automotive, consumer, telecommunications, military, aerospace, and medical markets. Its product innovations, successful acquisition strategy, and ability to provide "one-stop shop" service have made Vishay a global industry leader. Vishay can be found on the Internet at http://www.vishay.com.
Press releases you might also be interested in
Weitere Informationen zum Thema "Elektrotechnik":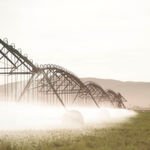 Ericsson startet Kollaborations- und Entwicklungsplattform
Der Kom­mu­ni­ka­ti­ons­spe­zia­list Erics­son hat sei­nen IoT Ac­ce­le­ra­tor Mar­ket­place er­öff­net. Die Platt­form soll An­bie­tern von mo­bil­funk­ba­sier­ten IoT-An­wen­dun­gen den Markt­zu­gang er­leich­tern und den Weg für die 5G-Tech­no­lo­gie eb­nen.
Weiterlesen