Virsto Software extends storage hypervisor leadership with release of Virsto for vSphere and Virsto for Virtual Servers, Hyper-V Edition, 2.0
New Product Offering Changes Economics of Storage for Desktop Virtualisation, Test and Development, and Private Clouds
London, UK

, (PresseBox) -
Virsto® Software, an innovative provider of VM-centric storage hypervisor software, today announced the general availability of Virsto for vSphere, and Virsto for Hyper-V 2.0. With these releases, Virsto delivers advanced storage capabilities for server virtualisation to extend the benefits of virtualisation beyond the server, transforming them into storage hypervisors. Virsto for vSphere, and Virsto for Virtual Servers, Hyper-V Edition, 2.0 allows users to improve both the efficiency and the performance of physical storage by up to 90 percent, accelerate virtual machine (VM) storage provisioning and management by over 90 percent, and reduce the cost of storage in virtual environments by up to 70 percent.

The Emergence of the Storage Hypervisor
Just as the hypervisor did for servers, the storage hypervisor meaningfully improves the utilisation of hardware capacity and drives down the costs of application deployment while providing greater business agility. IT organisations and builders of cloud infrastructure benefit enormously from server hypervisors, and are now turning their attention to the last bastion of inefficiency, high cost, and clumsiness, which is storage. These organisations are seeking the benefits of hypervisor for storage.

Virsto's Storage Hypervisor Drives Virtualisation Throughout the Enterprise
By removing operational inefficiencies and significantly reducing the capital cost and complexity of storage in virtualised environments, Virsto helps organisations drive the benefits of virtualisation throughout the enterprise by changing the economics of storage in virtualisation use cases. With Virsto, IT organisations can:

Achieve both Cost Savings and Management benefits with Desktop Virtualisation
Compared to physical desktops, desktop virtualisation initiatives promise to deliver both cost savings as well as end-point management benefits. Virsto removes the largest impediment to cost-effective VDI by reducing the cost of storage per virtual desktop by up to 70 percent and provides integrated provisioning wizards for VMware View that simplify and accelerate provisioning and patching thousands of high performance, thin-provisioned virtual desktops.

Accelerate Test and Development While Delivering Higher Quality Releases
IT organisations gain the agility to support corporate innovation initiatives by delivering higher quality releases in less time through accelerated test and development cycles. Virsto accelerates virtual machine storage provisioning by over 90 percent and offers the most scalable, high-performance snapshots and writable clones available in the industry. Development teams can now test multiple scenarios simultaneously, on storage-efficient copies of complete production environments, with storage self-service provisioning, which enables higher quality releases to get through testing and development faster.

Deliver Cost-Effective, Agile Storage for Private and Public Clouds
Virsto helps IT organisations achieve the twin goals of cloud initiatives: enormous capital and operating cost reduction with increased self-service and agility. Virsto enables the automation of storage provisioning and reclamation processes when virtual machines are spun-up and down in a dynamic cloud environment, while removing the inefficient storage management workflows between server and storage functions by enabling storage self-provisioning for server and desktop teams. Virsto helps organisations increase utilisation of existing storage by up to 90 percent, while improving VM performance by up to 10x, enabling significant improvements in virtualisation density, thereby lowering the overall infrastructure costs.

Virsto for vSphere Delivers:
- A non-disruptive, 100 percent software solution that installs as a virtual storage appliance (VSA), enabling storage optimisation with any existing block-level storage
- Seamless integration into existing VM management and provisioning workflows through VMware vCentre and View Manager
- Virsto RapidSnaps: the industry's most scalable, highest-performance snapshots and writable clones, delivering unprecedented rapid provisioning and granular backup and recovery
- Native support for vSphere 4.1
- Integrated Rapid Provisioning Wizards for VMware View 4.5
- Support for all block-based and SSD storage
- Storage quality of service (QoS) tiering for ultimate flexibility and cost management
- Advanced yet easy-to-use storage management features including VM storage self-provisioning, automated storage space reclamation and thin provisioning

Virsto for Virtual Servers, Hyper-v Edition, 2.0 Delivers:
- A non-disruptive, 100 percent software solution that installs in the Hyper-V Parent Partition, enabling storage optimisation with any block-level storage
- Native support for Hyper-V and Microsoft Systems Centre Virtual Machine Manager
- Seamless integration with Microsoft DPM and VSS for backup and recovery
- Virsto Global Image Snapshot: complete Virsto environment snapshot for offsite backup
- Storage QoS tiering for ultimate flexibility and cost management
- Bulk virtual machine provisioning wizards for test and development, database and private cloud virtualisation use cases

Supporting Quotes
"The major limiting factor for expansion of our virtual desktop pilot has been the cost of storage necessary to meet performance and space requirements. The integration of Virsto's storage hypervisor solution to our VMware View virtual desktop environment at SDSU will benefit students, faculty and our campus community by assuring continued operational stability and allow for digitisation and virtualisation initiatives to proceed, ensuring reliable access to research material via dependable, modern equipment."
- Kyle E. Murley, Lead of Library Digital Initiatives, San Diego State University

"In simple terms the plot-line for 'storage hypervisors' is akin to that for server hypervisors - but obviously affecting a different part of the IT infrastructure....and we all know how successfully that story has played out. But storage hypervisors are not merely a reflection of a technical possibility, they also serve an acute need that server virtualisation environments have - and that is the need for higher utilisation levels, improved performance and management efficiencies for storage in those environments. Virsto's storage hypervisor is a software abstraction that can reduce both capital and operational expenses while, just as importantly, making the ongoing provisioning and management of storage for virtual machines more efficient as well."
- Mark Peters, Sr. Analyst, Enterprise Strategy Group, Inc

"There are several trends in storage that will intersect to enact a major shift in the market this year. Virsto is uniquely positioned to accelerate the highest priority enterprise initiatives including private cloud and virtualisation, by supporting the trends of multi-hypervisor adoption and more extensive virtualisation in the data centre. Virsto is all about changing the economics of storage in virtualised environments."
- Mark Davis, CEO, Virsto Software

"In many organisations, to get access to a virtual desktop, end users or their bosses have to call the service desk and wait while a human twists the knobs and pushes the buttons to provision instances. Meanwhile, on the back end, dozens of virtual desktop images are laboriously maintained and assembled one by one for each department or group."

Forrester Research[1]
[1] September 22, 2011, Forrester Research, Inc., Client Virtualisation Will Fail Without A Hybrid Approach
Virsto Software
Virsto Software delivers no-compromise storage virtualisation software for virtual machines: efficient, affordable, agile. Virsto offers the industry's first VM-centric storage hypervisor that delivers scalable high-performance, thin-provisioned snapshots and clones to dramatically improve storage utilisation, reduce cost and simplify VM storage provisioning. Founded in 2007, Virsto Software is backed by leading Silicon Valley venture firms. For more information, visit www.virsto.com.


Press releases you might also be interested in
Weitere Informationen zum Thema "Software":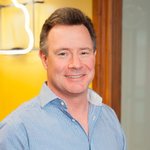 Die Cloud an sich ist nicht die Lösung für den Restore
Wer ge­dacht hat, sei­ne Struk­tu­ren für die Da­ten­si­che­rung sind bom­ben­fest da lan­ge er­probt, sieht sich durch die neu­en Spei­cher­or­te in der IT er­neut vor Pro­b­le­me ge­s­tellt. Wie si­chert man Con­tai­ner-Da­ten oder In­for­ma­tio­nen in ver­teil­ten Clouds und Da­ta Cen­ter? Wer küm­mert sich um die Ab­wehr von Ran­som­wa­re und wie sch­nell sind Da­ten nach ei­nem Gau wie­der ver­füg­bar?
Weiterlesen