Protecting the Amorous from the Amoral this Valentine's Day
Oakbrook Terrace, Illinois, Zurich, Switzerland

, (PresseBox) -
Online match-making or social networking sites are likely to be even busier in the run up to Valentine's Day, as singles make an extra effort to find their perfect partner during this romantic time of year. But VASCO Data Security International, Inc. (Nasdaq: VDSI) (www.vasco.com), a leading software security company specialising in authentication products, warns those legitimately seeking a soul mate to be careful about how much information they divulge about themselves to strangers online, as more unscrupulous visitors to match-making and social networking sites could be more interested in capturing the identity of an online dater, rather than capturing their heart.

Match-making and social networking sites provide a convenient and seemingly safe way to make new friends and partners. Site members often share sensitive personal data about themselves including information about where they live, whether they are a student or in employment. These facts are often supported by images and photographs. Despite the value of this information, member's access to these sites is often regulated by vulnerable, static passwords, which can be pharmed or phished, making it easy to steal password information from an individual. This enables criminals to pose illegitimately as the member either online or offline, and often for nefarious purposes.

VASCO advises the use of secure and trusted systems such as VASCO's DIGIPASS® authentication to mitigate against these attacks and prevent fraudsters from accessing personal details. VASCO's DIGIPASS for Web is a software-based strong authentication solution, and it is ideal for replacing static password-based security with a higher security level. It presents a secure solution for users wishing to log on to a social networking site, or for conducting banking transactions via the internet, accessing online newspapers they subscribe to, or simply carrying out purchases or transactions online. The level of security offered by DIGIPASS for Web, far exceeds the security level provided by static password systems, and it is extremely easy to use.

Jan Valcke, President and COO at VASCO Data Security, said: "The caution VASCO is urging around Valentine's Day, should serve as a timely reminder about the need to be extra cautious when logging onto websites and sharing personal data online. This caution should be exercised all year round, as the problem of online identity theft is obviously not restricted to specific celebrations. VASCO's DIGIPASS for Web exists to protect people whenever they are online."

VASCO Data Security provides a wide range of solutions to secure online transactions. Whether it is for executing online bill payments with a bank or doing business online, VASCO provides tailored solutions to protect financial transactions online. For retail online, DIGIPASS® for Web provides a suitable answer to protect online shoppers from fraudulent intensions such as phishing and man-in-the-middle attacks.

Forward Looking Statements:

Statements made in this news release that relate to future plans, events or performances are forward-looking statements. These forward-looking statements (1) are identified by use of terms and phrases such as "expect", "believe", "will", "anticipate", "emerging", "intend", "plan", "could", "may", "estimate", "should", "objective" and "goal", "possible", "potential", and similar words and expressions, but such words and phrases are not the exclusive means of identifying them, and (2) are subject to risks and uncertainties and represent our present expectations or beliefs concerning future events. VASCO cautions that the forward-looking statements are qualified by important factors that could cause actual results to differ materially from those in the forward-looking statements. These risks, uncertainties and other factors have been described in greater detail in the Annual Report on Form 10-K for the fiscal year ended December 31, 2009 filed with the Securities and Exchange Commission and include, but are not limited to, (a) risks of general market conditions, including currency fluctuations and the uncertainties in world economic and financial markets, (b) risks inherent to the computer and network security industry, including rapidly changing technology, evolving industry standards, increasing numbers of patent infringement claims, changes in customer requirements, price competitive bidding, and changing government regulations, and (c) risks specific to VASCO, including, demand for our products and services, competition from more established firms and others, pressures on price levels and our historical dependence on relatively few products, certain suppliers and certain key customers. Reference is made to VASCO's public filings with the U.S. Securities and Exchange Commission for further information regarding VASCO and its operations.

This document may contain trademarks of VASCO Data Security International, Inc. and its subsidiaries, including VASCO, the VASCO "V" design, DIGIPASS, VACMAN, aXsGUARD and IDENTIKEY
VASCO Data Security
VASCO is a leading supplier of strong authentication and e-signature solutions and services specializing in Internet security applications and transactions. VASCO has positioned itself as a global software company for Internet security serving a customer base of over 10,000 companies in more than 100 countries, including more than 1,500 international financial institutions. VASCO's prime markets are the financial sector, enterprise security, e-commerce and e-government.


Press releases you might also be interested in
Weitere Informationen zum Thema "Sicherheit":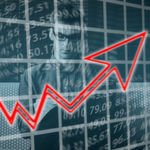 Der Finanzwelt fehlten Cyber-Security-Fachkräfte
Die di­gi­ta­le Trans­for­ma­ti­on bringt für al­le Un­ter­neh­men rie­si­ge st­ra­te­gi­sche und be­trieb­li­che Mög­lich­kei­ten birgt aber auch neue Ri­si­ken für Un­ter­neh­men und neue An­griffs­we­ge für Kri­mi­nel­le. In der Fi­nanz­bran­che wer­den fast täg­lich Sys­te­me von Ha­ckern an­ge­grif­fen. Dies ist die dunk­le Sei­te der Di­gi­ta­li­sie­rung und sie ver­di­ent ge­n­au­so viel Auf­merk­sam­keit wie die Chan­cen, die die Di­gi­ta­li­sie­rung mit sich bringt.
Weiterlesen