Netto Marken-Discount Launches Mobile Couponing
Schöneck

, (PresseBox) -
After the successful launch of its mobile marketing campaign, Netto Marken-Discount is now extending the project by adding mobile couponing. The pilot phase has been operating since the beginning of February. After this, mobile couponing will be available for all Netto customers in the near future. The solution provided by valuephone GmbH is seamlessly integrated in the POS system developed by GK SOFTWARE AG, which is used in every Netto store. The infrastructure provided by valuephone GmbH will completely handle the mobile marketing program.

Netto Marken-Discount has already been offering its customers the opportunity of obtaining information about the special offers each week by cell phone or smartphone for six months. All the current special offers, which are distributed on leaflets too, in-cluding the images and description, are made available. By expanding the project, which is based on the valuephone mobile technology, it is now possible to load coupons on to cell phones too and cash them in at the tills using a simple procedure. Netto Marken-Discount has not had to invest in any additional hardware to introduce the project, because the whole process is handled through the valuephone POS plugin, which is an integral part of the GK/Retail till software.

Full Service with valuephone valuephone GmbH provides all the technical safeguards for the mobile marketing program and makes available the complete infrastructure and software solutions as a cloudbased "software as a service" system. As a result, Netto Marken-Discount does not need to make any investments in hardware or background systems. The rapid completion of the project was made possible because the valuephone POS plugin is completely integrated in the standard GK/Retail software. The apps being used by Netto Marken-Discount now are available as white label products, which can be adapted to the branding of any retailer. valuephone already has a broad user base with more than two and a half million downloads. All the phones capable of using Java or Windows Mobile, iPhone, iPad and iPod Touch are supported and Android and Blackberry will soon be supported too. The trading applications provided by valuephone with their integrated email and social network functions (e.g. Twitter) support modern social marketing in the long term.

valuephone not only provides the apps used by Netto Marken-Discount, but also other mobile solutions for introducing customer and bonus card systems and mobile payments, with which modern customer loyalty schemes can be directly introduced at POS units. The complete range of valuephone GmbH products will be introduced at the EuroShop in Düsseldorf from 26 February until 2 March in Hall 6, booth A44 in direct conjunction with the POS solution provided by GK SOFTWARE AG.
valuephone GmbH
valuephone GmbH develops and sells platform solutions for mobile terminals like cell phones, smartphones and PDAs. valuephone provides end user applications in the fields of customer and bonus cards, coupon management, cashless payments and all kinds of targeted information. Final customers who use valuephone are able to access their data interactively at any location and at any time and use this information to their benefit in a wide variety of scenarios.

With more than 2,500,000 installations on all kinds of cell phones, valuephone apps are now widespread and have been one of the 6 most popular apps since the launch of the Microsoft Windows Marketplace for cell phones and among the top 20 favorite service programs in the iTunes AppStore for months. All the valuephone apps and the portal solution are available as white label solutions, which can be seamlessly integrated in the branding of retail customers. valuephone provides its customers with the complete infrastructure to handle its mobile marketing promotion schemes.

valuephone currently supports the following programs: almost all phones that use Java (Nokia, Sony Ericsson, Samsung etc.), Windows phones (e.g. HTC, HP, Motorola, Asus), Android and Apple iPhone 2G, 3G, 3Gs, 4G and iPad. These solutions will be available for Blackberry users too in the near future.

More information is available at www.valuephone.com
Press releases you might also be interested in
Weitere Informationen zum Thema "Software":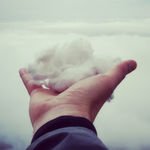 Public-Cloud-Umsätze nehmen stark zu
Der welt­wei­te Markt für Pu­b­lic Cloud Ser­vices wird den Markt­for­schern von Gart­ner zu­fol­ge im Jahr 2018 um 21,4 Pro­zent wach­sen und ei­nen Um­satz von ins­ge­s­amt 186,4 Mil­li­ar­den US-Dol­lar er­zie­len. Im Vor­jahr 2017 be­lief sich der Um­satz noch auf 153,5 Mil­li­ar­den US-Dol­lar.
Weiterlesen