Unity Technologies' Unity Games to Publish High-quality Games for Mobile Devices
Vancouver, BC

, (PresseBox) -
Unity Games, the content syndication arm of Unity Technologies, announced a publishing program to showcase high-quality Unity-authored games, beginning with Roadhouse Interactive's fast-paced Freeride Ski Cross and Black Tower's action-RPG, Archangel. Unity Games' publishing program is designed to elevate the status and success of independent developers by leveraging Unity's core technological advantages and extensive relationships in the industry.

"We've worked hard over the years to create a technological canvas that allows developers of all sizes to realize their wildest creative visions," said David Helgason, CEO, Unity Technologies. "Now, thanks to our unique combination of developer trust, technological leadership, newly announced Unity Cloud services, and strong relationships with key distribution partners, Unity Games is in an awesome and unique position to make a hugely positive impact on the lives of game developers."

Initial publishing efforts will focus on "mobile first" games designed to take advantage of mobile engagement styles and hardware capabilities. The Unity Games portfolio will target a wide range of consumer audiences and will reflect the breadth of genres and art styles employed by the Unity developer community.

Unity Games will showcase the talent and creativity of studios with a developer-friendly approach to production, marketing, and technical support. In addition to technical and distribution support, Unity Games works closely with developers to provide complementary services such as monetization, testing, user acquisition and analytics. For more information on the publishing program, visit http://unitygames.com/developers.

The first title to be released under the Unity Games label, Roadhouse Interactive's Freeride Ski Cross, propels the action sports category to exciting new heights on mobile. Featuring accessible tap-and-hold gameplay, Ski Cross has gamers racing down the slopes in competitive events to climb the ranks and unlock gear. Players can connect with friends and challenge their best times to determine who is king of the mountain. Ski Cross will be available in the App Store and Google Play this autumn.

Archangel, an action-packed RPG from Black Tower Studios, stars a wing-clad warrior blessed with the power of magic. Players sling fireballs, freeze enemies in their tracks, summon explosive meteors, and even resurrect defeated enemies to serve as minions using intuitive touch controls. Accompanying the intense action is an unique rewards system that allows loot to be wagered on the player's next level, tempting greater treasure at risk of total loss. Archangel will be available in the App Store and Google Play this autumn.

Unity Games, recently rebranded from Union, was formed to help democratize distribution by enabling developers to tap into emerging platforms such as Roku, Tizen, and LG TV. Previous distribution partnerships with third parties will continue as Unity Games distribution programs evolve alongside the new publishing initiative. Freeride Ski Cross and Archangel are only the first of several titles set to release in the next year from partner studios such as Spark Plug Games, Electric Eggplant, Mimimi Productions, and N-Fusion Interactive. More information about these additional titles will be made available as they approach launch.

For more information about Unity Games portfolio of titles, please visit http://unitygames.com

About Unity Games

Unity Games is a division of Unity Technologies dedicated to publishing high quality Unity authored games. Working with the talented and diverse Unity community, Unity Games is elevating the status of its developer base, while pioneering technologically and artistically advanced games. For more information, visit: http://unitygames.com
Unity Technologies
Unity Technologies is the creator of Unity, a flexible and high-performance development platform used to make creative and intelligent interactive 3D and 2D experiences. The "author once, deploy everywhere" capability ensures developers can publish to all of the most popular platforms. Unity Technologies boasts a thriving community of over 2 million developers including large publishers, indie studios, students and hobbyists. To remain at the forefront of innovation, Unity Technologies tirelessly re-invests in its award-winning 3D development tools and its democratization initiatives, such as the Asset Store digital content marketplace and Unity Games publishing and distribution division. Unity Technologies is headquartered in San Francisco and has offices in Canada, China, Colombia, Denmark, Finland, Germany, Japan, Korea, Lithuania, Singapore, Sweden, Ukraine, and the United Kingdom. For more information, visit: http://unity3d.com.

Press releases you might also be interested in
Weitere Informationen zum Thema "Software":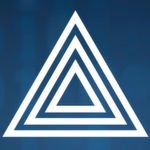 ownCloud kündigt "Delta Sync" an
Ab dem nächs­ten Ma­jor Re­lea­se soll own­C­loud ak­tua­li­sier­te Da­tei­en be­deu­tend sch­nel­ler als bis­her syn­chro­ni­sie­ren. Per "Del­ta Syn­c" wer­den le­dig­lich mo­di­fi­zier­te In­hal­te hoch- oder her­un­ter­ge­la­den.
Weiterlesen