Unite 11: Massive Black to Bring High-end Art to the Unity Asset Store
Studio to Sell Top Tier Art Assets on Unity Technologies Developer Driven Asset Store
San Francisco, CA

, (PresseBox) -
At Unite, Massive Black, extraordinary art studio and game developer, announced that they will bring their awesome game art to the Unity Asset Store, a one-stop-shop for all of the Unity assets – from 3D models and textures to advanced AI scripting – that game developers need to make their games.

The addition bolsters the already amazing selection of content for sale on the Asset Store with the inclusion of Massive Black's top tier art on their newly opened seller's page in the Unity Asset Store. In addition, Massive Black is also happy to announce they are currently developing an interactive art demo to showcase many of the art pieces that will eventually be included on the Asset Store and illustrate the amazing creative potential they have found while working in Unity.

"Massive Black couldn't be more excited about including our art on the Unity Asset Store," said Massive Black CEO and Co-Founder Chris Hatala. "Our goal has always been to generate premier quality products, and we're anxious to offer outside parties access to them. We've continually striven to share with the community at events like our Art Workshops and see the Unity Asset Store as a great venue to further that ideal by helping others bring their own projects to fruition. Our plan is to contribute assets that we use ourselves, so we really hope Unity users find them as useful as we do."

Massive Black, known for its detailed modeling, fluid animation and high quality concept art for games, is the latest and greatest addition to the list of impressive developers currently selling art and tools to the Unity Asset Store. New assets will include everything from a character model to environment assets and loads of creatures. Designers can now visit their page to download the first Massive Black items up for sale and expect to see much more in the future.

"Massive Black's contribution to the Unity Asset Store brings top-notch artwork to Unity developers worldwide," said Caitlyn Meeks, the Unity Asset Store Manager at Unity Technologies. "Giving developers the ability to vault over the budgetary and production barriers for their games, while creating graphically compelling experiences with superior artwork, is just one facet of our commitment to democratizing game development. With Massive Black's participation, Unity developers will have access to professionally crafted, drop-dead gorgeous artwork from one of the best studios in the industry. We couldn't be happier."

The Asset Store, built directly into the Unity game authoring platform, allows access to thousands of assets at the click of a button. Developers can purchase any of these additions, whether they are art, sound, code or Unity add-ons, both free and commercial, and then use the assets in any number of projects. The system allows for new and experienced developers alike to pad their asset collection while at the same time providing an awesome forum for artists and developers to sell high-quality art assets and code.

For more information about the Unity Asset Store, visit: http://unity3d.com/unity/editor/asset-store. To find Massive Black's store page, open the Asset Store while inside the Unity authoring tools and search for Massive Black.

About Unite 11

Unity Technologies is holding Unite 11, its fifth annual developer conference, September 28 - 30, 2011 at the Masonic Center in San Francisco. Unite 11 is an event for developers, publishers, enthusiasts and others interested in Unity to come together to learn more about the market-leading platform for creating high quality video games, training simulations, medical and architectural visualizations and other 3D interactive content -- and how to get the most out of it.

About Massive Black

Massive Black is an artwork, design, and intellectual property development studio deeply rooted in the film, television, and video games industries. Founded in 2004, its studio's skillset has since been sought after by some of today's largest companies. Working in interactive entertainment, film, advertising, print, merchandising and more, Massive Black has contributed digital artwork for clients such as Coca Cola, A&E, Disney, FOX, Sony, Electronic Arts, Blizzard, Y&R, Unity Technologies and many more. Massive Black is a proud provider of illustration, concept art, pitch materials, design, storyboarding, marketing materials, 3D animation and IP generation. Massive Black is located in downtown San Francisco, California.

Website: http://www.massiveblack.com
Facebook: http://www.facebook.com/MassiveBlackInc
Twitter: http://twitter.com/#!/massiveblackinc
Unity Technologies
Unity Technologies is revolutionizing the game industry with Unity, its award-winning breakthrough development platform. Unity Technologies has more than 650,000 registered users worldwide -- including Bigpoint, Cartoon Network, Coca-Cola, Disney, Electronic Arts, LEGO, Microsoft, NASA, Nickelodeon, Ubisoft, Warner Bros., large and small studios, indies, students and hobbyists -- all using Unity to create games and interactive 3D, like training simulations and medical and architectural visualizations, on the web, mobile, consoles and beyond. Unity Technologies is aggressively innovating to expand usability, power and platform reach along with its Asset Store digital content marketplace and Union game distribution service so that it can deliver on its vision of democratizing interactive 3D technology. Unity Technologies is headquartered in San Francisco and has development offices worldwide. For more information, visit: http://unity3d.com/unite.

Press releases you might also be interested in
Weitere Informationen zum Thema "Software":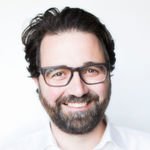 Zendesk stellt Guide Enterprise vor
Mit Gui­de En­ter­pri­se will Zen­desk Wis­sens­lü­cken im Kun­den­ser­vice sch­lie­ßen. Die KI-ge­stütz­te Self-Ser­vice-Lö­sung ist für den Ein­satz in Groß­un­ter­neh­men kon­zi­piert.
Weiterlesen