Mechdyne and Unity Technologies Demonstrate New Software that Brings Game-Based Training and Simulation into Immersive Environments
Marshalltown, Iowa

, (PresseBox) -
Mechdyne Corporation and Unity Technologies today announced "getReal3D for Unity," a Mechdyne developed addition to the Unity development platform for games and interactive 3D that extends Unity capabilities to 3D immersive environments for more realistic training and simulation scenarios.

getReal3D for Unity, a Unity plug-in, supports stereo 3D, multiple video channels, viewer-centric perspective (head tracking), and tracked interaction. These technologies give Unity-based simulations the power of a real life experience.

As a result a wide spectrum of mainstream industries will benefit through applications such as product simulations, architectural walk-throughs and training for military, medical and first responders. With getReal3D for Unity, users will be able to create visually stunning interactive content in a fraction of the time and money currently required.

The plug-in was demonstrated for the first time in January, on a Mechdyne FLEX(TM) located at the Riverstone Technology Park in Virginia.

"We are pleased to take this innovation outside the world of gaming," said Julien Berta, Vice President of Technology and Innovation for Mechdyne's Software Division. "Being able to experience the rich content created in Unity in our immersive displays dramatically reduces the costs and increases the benefits for commercial, governmental and defense customers who will now be able to create interactive virtual worlds faster, more intuitively and more cost effectively."

"The addition of immersive visualization as a new platform for Unity is incredibly exciting," said Nicholas Francis, Chief Creative Officer of Unity Technologies. "Unity is already used by architects, for medical imaging and in other fields. We look forward to working with new developers who will use the platform in new areas beyond our traditional user base and take Unity to new places."

getReal3D for Unity is expected to be available in the spring of 2011 for single computers. A version supporting PC clusters, for even higher realism and performance, is planned for a Fall 2011 release. The demonstration utilized a 4-channel Mechdyne FLEX(TM) and a single computer equipped with the latest FirePro V9800 graphics card from AMD and graphics compositing software from Mechdyne's partner company Scalable Graphics.

To learn more about the many ways getReal3D for Unity could benefit your industry and view a video of the demonstration, go to: http://www.mechdyne.com/getreal3d.aspx

About Mechdyne Corporation Mechdyne Corporation is one of the world's largest companies dedicated to consulting and development of turnkey advanced Audio Visual (AV), immersive 3D, networked, and collaborative visualization solutions.

Mechdyne addresses complex projects where in-depth understanding of user requirements leads to the development of products and customized solutions involving elements of display, graphics computing, software, and professional services.

Headquartered in Marshalltown, Iowa, with offices around the world, Mechdyne serves a global customer base. Our customers include: leading government laboratories, Department of Defense (Army, Navy, Air Force), energy companies, universities and research labs, medical, manufacturing, and other users of advanced technology. More information is available at[3]http://www.mechdyne.com.
Unity Technologies
Unity Technologies is revolutionizing the game industry with Unity, its award-winning breakthrough development platform. Unity Technologies has more than 350,000 registered users worldwide -- including Bigpoint, Cartoon Network, Coca-Cola, Disney, Electronic Arts, LEGO, Microsoft, NASA, Ubisoft, Warner Bros., large and small studios, indies, students and hobbyists -- all using Unity to create games and interactive 3D, like training simulations and medical and architectural visualizations, on the web, mobile, consoles and beyond. Unity Technologies is aggressively innovating to expand usability, power and platform reach along with its Asset Store digital content marketplace and Union game aggregator so that it can deliver on its vision of democratizing interactive 3D technology. Unity Technologies is headquartered in San Francisco and has development offices worldwide. For more information, visit: http://unity3d.com.

Press releases you might also be interested in
Weitere Informationen zum Thema "Software":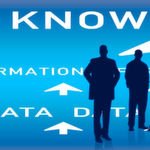 Was ist JSON?
Bei JSON (Ja­va­Script Ob­ject No­ta­ti­on) han­delt es sich um ein Text­for­mat zum Aus­tausch von Da­ten. Es ist ein­fach zu er­ler­nen und zu le­sen. JSON ba­siert auf der Ja­va­Script-Spra­che. Das For­mat kon­kur­riert beim Aus­tausch struk­tu­rier­ter Da­ten mit XML, be­sitzt aber we­sent­lich we­ni­ger Mög­lich­kei­ten.
Weiterlesen