GameString and Unity Technologies Form a Cloud
San Francisco, CA & Vancouver

, (PresseBox) -
Unity Technologies and GameString have announced a new collaboration to build a cloud-based game server for Unity content that will change the way online games are delivered. This partnership combines the Unity Technologies world class 3D development platform and Web Player with GameString's game serving and delivery technology. This platform will provide a new cutting-edge virtual interactive channel that empowers publishers with new creative controls over all aspects of their games, while producing 3D gaming experiences from any web-enabled device.

GameString technology uses a dual rendering method, the first of its kind, to provide game developers the ability to customize a 3D game for an optimal user experience through a web browser. In addition to optimizing access to Unity-based games online, GameString's technology will have a positive impact on the growing demands from social and more hardcore online gamers.

"Unity has been hard at work democratizing game development for years, and during 2011 we are taking this further than ever before with broader platform support and easier deployment to all major gaming platforms" said David Helgason, CEO of Unity Technologies. "GameString is working on enhancing ease of access and to a broader audience than any on-device runtime technology can.

We're excited to see where the GameString platform will take this."

Chris Boothroyd, CEO of GameString.com, believes Unity Technologies is an important partner forsomething so ambitious. By tapping into Unity Technologies huge development community and rich flow of great games, GameString has found a global array of compelling rich media and interactive content for this new platform.

Boothroyd stated, "As consumer demand for visually rich browser-based games increases social, casual, MMO and more hard-core games are maturing and filling up our daily online entertainment. GameString recognizes this new platform is an opportunity to increase and improve what casual, as well as high-end gamers want. This new platform will also allow developers to bring larger and more triple-A level games to the browser based ecosystem. What we are developing is an enhanced system that delivers the Unity Web Player rendered from the cloud, supporting the highest rate of concurrent users possible. Our customers and their users will have access to this turbo speed streaming environment from any web enabled device that they happen to have in their hand at that moment.

Boothroyd added, "Offering a non-barrier point of online entry for Unity developers to reach the widest possible demographic is why we believe this collaboration will be successful. Unity Technologies has more than 350,000 registered users of its software and more than 45 million Web Players installed, and growing. There are new Unity based games releasing every week.

What makes this opportunity so potentially fruitful is that both sides of the game business will profit, producers and consumers. Interactive content will gain a faster and enhanced platform to thrive on, and end users will have a guaranteed solution to fast and perpetual online game play.

Features include:

- The GameString Arcade Server will be offered with a competitive publishing licensing model
- A turn-key product consisting of competitively priced hardware, hosting and bandwidth - Multi-tiered GameString support plans
- Multiple concurrent Unity game instances per server to minimize costs
- Arcade Server technologies to instantly launch and run games supporting Flash and HTML5
- Unity Web Player and game updates in real time
- The future ability to stream live game content to augment content running on the Unity Web

Player

Unity developers interested in using GameString's game streaming server product can contact

GameString at +1 604 696 1886 or askus@gamestring.com. The platform is scheduled for Summer 2011 beta release, with early adopters and testers being accepted now.

About GameString

GameString is a new game streaming technology that uses the web to host and deliver high quality gaming entertainment to anyone, anywhere on any device with a web browser. GameString's Dual Mode hosting allows even the most demanding 3D and CPU intensive games to be played on desktops, laptops, tablets, set-top boxes and smartphones. © 2011 Aftercad Software Inc. All rights reserved. GameString and the GameString logo are either registered trademarks or trademarks of Aftercad Software Inc. in the United States and/or other countries. All other trademarks are the property of their respective holders. For more information, visit http://www.gamestring.com/
Unity Technologies
Unity Technologies is revolutionizing the game industry with Unity, its award-winning breakthrough development platform. Unity Technologies has more than 350,000 registered users worldwide -- including Bigpoint, Cartoon Network, Coca-Cola, Disney, Electronic Arts, LEGO, Microsoft, NASA, Ubisoft, Warner Bros., large and small studios, indies, students and hobbyists -- all using Unity to create games and interactive 3D, like training simulations and medical and architectural visualizations, on the web, mobile, consoles and beyond. Unity Technologies is aggressively innovating to expand usability, power and platform reach along with its Asset Store digital content marketplace and Union game aggregator so that it can deliver on its vision of democratizing interactive 3D technology. Unity Technologies is headquartered in San Francisco and has development offices worldwide. For more information, visit: [1]http://unity3d.com.


Press releases you might also be interested in
Weitere Informationen zum Thema "Software":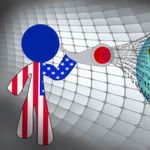 Supreme Court stellt Microsoft-Verfahren ein
Cloud Act, zwei­ter Teil: Das Ver­fah­ren ge­gen Mi­cro­soft zur Her­aus­ga­be von in Ir­land ge­spei­cher­ten Da­ten ist letz­te Wo­che vom Obers­ten Ge­richts­hof der Ve­r­ei­nig­ten Staa­ten ein­ge­s­tellt wor­den. Was sich zu­nächst po­si­tiv an­hört, könn­te weit­rei­chen­de Aus­wir­kun­gen auf das in­ter­na­tio­na­le Cloud Bu­si­ness ha­ben - Stich­wort Da­ten­schutz.
Weiterlesen