World climate agreement concluded - sustainable biofuels are already making a significant contribution
International Biofuel Conference January 2016 in Berlin
Berlin

, (PresseBox) -
Sustainable biofuels are a fuel alternative that can be mobilised quickly for the reduction of greenhouse gases in the transport sector. This was pointed out by the Union for the Promotion of Oil and Protein Plants e.V. (UFOP) in the wake of the first climate agreement under international law reached in Paris. Even if it has not been quite as clearly worded in the final text of the agreement, the ultimate goal of all efforts is the long-term decarbonisation of the economy.

Globally speaking, the transport sector is one of the major, and growing, emitters of greenhouse gases, particularly in developing and emerging countries during the beginnings of their economic development. It is therefore essential that measures are taken to reduce emissions. The significance of biofuels is increasing, especially in South America and Asia, not only as a means of avoiding importing fossil fuels but also for climate protection.

Over the past few years, the European Union has been a forerunner internationally with regard to the requirements for the sustainability of raw materials for biofuel production. Meeting these criteria is a prerequisite for market access in the EU and for offsetting quota obligations or tax concessions.

In connection with demands for specific measures for the implementation of the Paris climate agreement, UFOP points towards the regulations already introduced in the biofuels sector. The Renewable Energy Directive, which was adapted in 2015, contains increasing requirements for the reduction of greenhouse gas emissions. The value is currently 35 percent and rises to at least 50 percent from 2018, compared with the comparable value for fossil fuel. For new plants, whether in the EU or in non-member countries, a value of at least 60 percent has applied since October 2015. Existing plants must therefore demonstrate that they meet the minimum requirements through certification by 2017 at the latest. This plant certification is equal in nature to market approval for marketing in the EU. 

UFOP has pointed out several times that this has triggered competition, which should be welcomed from an environmental point of view, with regard to the efficiency of biomass utilisation and processing. As a result, raw materials with which the greenhouse gas reduction targets can be reached with the lowest possible use of biomass, and with the greatest cost efficiency, will hold their own on the market.

With the greenhouse gas reduction requirement introduced on 1st January 2015, Germany has already implemented this greenhouse gas and resource efficiency into biofuel policy. According to the German Federal Office for Agriculture and Food (BLE: Bundesanstalt für Landwirtschaft und Ernährung), with biofuels offset against the reduction requirement in Germany, it has already been possible to reduce greenhouse gas emissions by 60 percent in the first quarter of 2015 compared to fossil fuels.

This means that requirements for resource and greenhouse gas efficiency, against which the remaining bio-economy must be measured, are already applicable not only in the EU, but also in national biofuel policy. Therefore, from the point of view of UFOP, it is essential to open up the prospect for biofuels from biomass cultivation, the so-called "1st generation", beyond 2020 within the framework of a Europe-wide greenhouse gas reduction requirement. They form the economic basis for the further development of the certification systems and qualification of the certification bodies.

In view of the Federal Government's phenomenal target to achieve a greenhouse gas reduction of up to 90 percent by 2050, all sectors, including existing biofuel production, must make their contribution, but must also be enabled to make this contribution. Producers and processors of biofuels from biomass cultivation are ready to continue to contribute to decarbonisation and at the same time to the feed supply for European livestock owners through the co-products generated during production.

All these issues will be dicussed on occasion of the 13th International Conference "Fules of the Future 2016" in January in Berlin - http://www.fuels-of-the-future.com/programme/#block6
UFOP - Union zur Förderung von Oel- und Proteinpflanzen e.V.
The Union for the Promotion of Oil and Protein Plants e. V. (UFOP) represents the political interests of companies, associations and institutions involved in the production, processing and marketing of domestic oil and protein plants in national and international bodies. UFOP supports research to optimise agricultural production and to develop new recycling opportunities in the food, non-food and feed sectors. UFOP public relations aim to promote the marketing of the end products of domestic oil and protein plants.


Press releases you might also be interested in
Weitere Informationen zum Thema "Energy / Environment":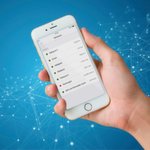 Industrie 4.0 für das kleine Budget
Das Soft­wa­re- und Be­ra­tungs­un­ter­neh­men Mo­bi­le2b bie­tet ein mo­du­la­res IoT-Kom­p­lett­sys­tem an. Es rich­tet sich vor al­lem an Pro­duk­ti­ons­be­trie­be, die nur über ein klei­nes Di­gi­ta­li­sie­rungs­bud­get ver­fü­gen.
Weiterlesen