U-NICA presented a brand new solution for consumer engagement in exclusive preview at the Swiss Pavilion at CeBIT opening last Monday
Malans

, (PresseBox) -
Created in 2004, U-NICA, the Swiss company based in Malans has been from the beginning dedicated to providing solutions aimed at developing the value of its customers' brands.

Today, brand value has never meant so much. In a world where brand management is being constantly challenged: from protection to demanding consumer expectations, U-NICA is developing digital solutions and customer centric innovations to protect and develop a brand's emotional capital and trust.

Amongst many innovative solutions, U-NICA developed scryptoTRACE, which lets you check the authenticity of a product by simply pointing a mobile phone at the packaging.

scryptoSIGHT. A new consumer-centric innovation

Now, as a special preview at CeBIT, U-NICA is introducing a new solution: scryptoSIGHT dedicated to consumer engagement.

With mobile phones becoming their personal assistants, consumers want to get fast answers to their questions and transparent information in relation to composition, origin & traceability and brand ethics for example, all of it personalized if possible.

Existing technologies on the market are not optimal in delivering the additional information consumer need and that is absent from the packaging. QR codes or barcodes give access, usually with lag time, to a website where you have to seek out the content which meets your personal needs. Instead, by simply pointing a mobile phone at a brand's packaging, scryptoSIGHT gives instant access to pertinent information and services.

U-NICA's digital solutions to global challenges

scryptoSIGHT is joining forces with other existing solutions especially with scryptoTRACE, both being mobile solutions, offering complementary benefits to brands.

Overall, U-NICA offers digital brand protection applications, which can be used in combination with this new consumer engagement solution or on stand-alone basis. At the same time as consumers interact with the product identification and information, vital data is collected and transmitted to the central server system. Our digital security markings and anti-copy features enables users to distinguish between a genuine and fake product with one system at the point of sale.

Thanks to the wide use of smartphones and the capability to offer consumer interaction, brand owners receive full global market coverage and mass data about consumer behavior, counterfeit hot spots and grey market movement.
U-NICA International AG
The U-NICA Group is a Swiss company, headquartered in Malans, Switzerland, and operates globally with locations in Germany, United States and Hong Kong. We enhance and empower brand value by delivering easy-to-use consumer engagement, product and brand protection solutions through innovative imaging technologies. Scalable software solutions allow our customers to authenticate, verify and identify their products with mobile applications anywhere and anytime throughout the distribution chain right through to the point of sale using digital, overt and covert physical security features. U-NICA offers the ultimate in brand security solutions enriched with a world of customer engagement opportunities.
Press releases you might also be interested in
Weitere Informationen zum Thema "Software":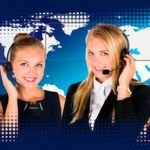 Vom Dreiklang von Compliance, ITSM und DSGVO
Am 25. Mai 2018 ist es so weit: Die zwei­jäh­ri­ge Über­gangs­zeit der EU-Da­ten­schutz-Grund­ver­ord­nung (EU-DSG­VO) en­det und das Ge­setz tritt mit al­len Kon­se­qu­en­zen in Kraft. Das stellt Un­ter­neh­men je­der Grö­ß­en­ord­nung vor enor­me Her­aus­for­de­run­gen. So ver­langt die Ver­ord­nung eu­ro­pa­weit von al­len Be­trie­ben, sämt­li­che Ge­schäft­s­pro­zes­se kon­ti­nu­ier­lich zu über­prü­fen und zu ak­tua­li­sie­ren, die mit der Ver­ar­bei­tung per­so­nen­be­zo­ge­ner Da­ten zu tun ha­ben.
Weiterlesen