ZTE selects u-blox precision timing solution for 3G mobile base stations
Thalwil

, (PresseBox) -
u-blox, the leading provider of GPS technology and wireless communication solutions, is pleased to announce that ZTE Corporation, a leading global provider of telecommunications equipment and network solutions, has chosen u-blox' GPS-based precision timing solutions for 2G and 3G mobile base stations

The solution, based on the u-blox LEA-4T and LEA-5T GPS modules, allows cellular base stations to achieve precision time-of-day to an accuracy of 15 billionths of a second. The u-blox solution is used in base stations for China's newly established TD-SCDMA (Time Division-Synchronous Code Division Multiple Access) 3G standard, which is currently being rolled-out across the People's Republic of China. The 3G standard was recently adopted by China Mobile, the world's largest mobile service provider.

"Wireless third-generation networks require strict synchronization of data streams to ensure reliable signal handoff between base stations, and to facilitate accurate accounting for 3G services such as streaming video, MMS, and high-speed Internet. We are proud that u-blox' precision timing solution was chosen to support these exciting new services in China," said Adrian Tan General Manager Asia, u-blox.

The u-blox solution was selected based on its "SuperSense" and proprietary noise-suppression technology allowing base stations to be placed in locations where satellite signals are very weak such as dense urban areas and inside buildings. The cost-effective solution is able to rapidly locate and lock-on to weak GPS signals to provide precision time even when only 1 satellite is visible.

About ZTE

ZTE is a leading global provider of telecommunications equipment and network solutions. It has the widest and most complete product range in the world - covering virtually every sector of the wireline, wireless, service and terminals markets. The company delivers innovative, custom-made products and services to over 500 operators in more than 140 countries, helping them to achieve continued revenue growth and to shape the future of the world's communications. ZTE commits around 10% of its annual turnover to research and development and takes a leading role in a wide range of international bodies developing emerging telecoms standards. ZTE leads China's 3G industry with about 30% share of the total 3G equipment market in 2008. A company with a sound corporate social responsibility (CSR) initiatives, ZTE is a member of the UN Global Compact that strictly adheres to the Ten Principles of the Global Compact in developing and carrying out CSR programs. ZTE is China's only listed telecoms manufacturer, with shares publicly traded on both the Hong Kong and Shenzhen Stock Exchanges (H share stock code: 0763.HK / A share stock code: 000063.SZ). For more information, please visit www.zte.com.cn.
u-blox AG
u-blox is a leading fabless semiconductor provider of embedded positioning and wireless communication solutions for the consumer, industrial and automotive markets. The company's solutions enable people, devices and machines to locate and communicate their exact position. With a broad portfolio of chips, modules, software and wireless design services, u-blox is uniquely positioned to enable its OEM customers to develop innovative solutions quickly and cost-effectively. Headquartered in Switzerland and with global presence in Italy, UK, the USA, Singapore, Hong Kong, China, Taiwan, Korea and Japan, u-blox is employing 180 people. The company was founded in 1997 and is listed on the SIX Swiss Exchange. For more information, please visit: www.u-blox.com




Press releases you might also be interested in
Weitere Informationen zum Thema "Hardware":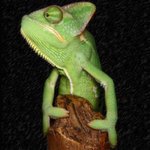 Thomas-Krenn AG zu Suse Enterprise Storage 5
Die Tho­mas-Krenn AG ge­hört zu den ers­ten, die die Ver­si­on 5 von "Su­se En­ter­pri­se Sto­ra­ge" im­p­le­men­tiert ha­ben, in ei­ne Ap­p­li­an­ce. Der Ser­ver-Her­s­tel­ler führt vie­le gu­te Grün­de für die­se Va­ri­an­te des Soft­wa­re De­fi­ned Sto­ra­ge an. Denn: SDS kommt jetzt aus der Test­pha­se her­aus und wird pro­duk­tiv ge­nutzt. Vor­rei­ter da­bei ist "Ce­ph", Open-Sour­ce-Soft­wa­re, die in Ver­si­on 5 ei­nen ekla­tan­ten Leis­tungs­schub er­fah­ren hat.
Weiterlesen