Tufin Technologies ranks twelfth in the 2011 Deloitte Technology Fast 500 EMEA
Recently Honored as the Fastest Growing Technology Company in Israel, Tufin's Phenomenal Revenue Growth Also Lands a Top Spot on Deloitte's EMEA Ranking
Ramat Gan, Israel

, (PresseBox) -
Tufin Technologies, the market-leading provider of Security Lifecycle Management Solutions, today announced that it has ranked twelfth on the 2011 Deloitte Technology Fast 500 EMEA, a ranking of the 500 fastest growing technology companies in Europe. Having already ranked the fasted growing technology company in Israel, Tufin's phenomenal year-over-year growth - 6343% over five years - also secured its premier ranking on Deloitte's EMEA list.

"Making the Deloitte Technology Fast 500 EMEA ranking is a testament to a company's commitment to technology," said David Halstead, Deloitte United Kingdom and partner in charge of the Deloitte Technology Fast 500 EMEA program. "Tufin's top ranking in Israel - a country known for being a hotbed of technology innovation, combined with its top ranking in EMEA is an even stronger testament to its vision and ability to execute. Its incredible success in a difficult economic climate is a tremendous accomplishment for any technology company, and Tufin deserves full recognition for its accomplishments."

The Deloitte program is based on percentage revenue growth over five years and recognizes all areas of technology and includes both public and private companies. Founded in 2005, Tufin has provided its 800+ customers with the ability to automate critical but highly error prone, manual network security processes, enabling them to cost-effectively manage their network security policy, comply with regulatory standards, and minimize IT risk. Tufin's products slash the time and cost of managing these processes by more than half - delivering a compelling value proposition in a fast-growing industry.

To determine Tufin's position on the list, Deloitte reviewed fiscal year revenues over five years (2006-2010), calculated the revenue growth percentage over five years, and compared it to the growth of participating technology companies, all of which held enough confidence in their financial prowess to invite close scrutiny of their economic performance.

"We are delighted to rank so prominently on Deloitte's Technology Fast 500 EMEA list," said Ruvi Kitov, CEO and Co-founder, Tufin Technologies. "While there are many factors driving our growth, our customers tell us that first and foremost, they buy our solutions are because they are simply unable to meet network security operations and compliance requirements without automation. The fact that we not only solve that problem for them, but offer a very strong Return on Investment - in some cases, in as soon as six months - tends to quickly seal the deal. We are extremely grateful our solutions are recognized for delivering real business value, and look forward to maintaining our growth over the coming years."

This prestigious honor is the latest in a series of accolades and honors Tufin has received throughout 2011. Earlier this month, Tufin was awarded a Computing Security award by two of the UK's top tech publications - Network Computing and Computing Security Magazines - for its 'Contribution to IT Security.' This past September, Tufin ranked first in The Deloitte Technology Fast 50 with 6343% growth over the past five years, and was also named an "Emerging Vendor" by CRN.com for the second year in a row. In July, Tufin was named a winner of the 2011 Best Deployment Scenario Awards in the Security Lifecycle Management category from InfoSecurity Products Guide. In June, Tufin received SC Magazine's "Best Buy" designation and an overall five-star rating in the publication's annual Policy Management Group Test. In April, Tufin won the Network Computing Award for 'Network Project of the Year' for its deployment at Virgin Media, the UK's largest media company.
Tufin Technologies
Tufin(TM) is the leading provider of Security Lifecycle Management solutions that enable companies to cost-effectively manage their network security policy, comply with regulatory standards, and minimize IT risk. With the award-winning Tufin Security Suite, security teams are successfully managing firewall operations and performing audits and risk assessments - often in half the time. Founded in 2005 by leading firewall and business systems experts, Tufin serves more than 800 customers in industries from telecom and financial services to energy, transportation and pharmaceuticals. Tufin partners with leading vendors including Check Point, Cisco, Juniper Networks, Palo Alto Networks, Fortinet, F5, Blue Coat, McAfee and BMC Software, and is known for technological innovation and dedicated customer service.

For more information visit www.tufin.com, or follow Tufin on:
- Twitter: http://twitter.com/TufinTech
- Facebook: http://www.facebook.com/...
- LinkedIn: http://www.linkedin.com/...
- YouTube: http://www.youtube.com/...
- The Tufin Blog: http://www.tufin.com/blog

Press releases you might also be interested in
Weitere Informationen zum Thema "Security":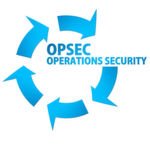 Was ist OPSEC?
Un­ter OPSEC (Ope­ra­ti­ons Se­cu­ri­ty) ver­steht man im IT-Um­feld die Sum­me von Pro­zes­sen und St­ra­te­gi­en zum Schutz kri­ti­scher Da­ten. OPSEC ba­siert auf fünf ite­ra­ti­ven Teil­pro­zes­sen, die es nach­ein­an­der zu durchlau­fen gilt. Ur­sprüng­lich stammt der Be­griff OPSEC aus dem mi­li­täri­schen Be­reich.
Weiterlesen