Tufin Adds Robust Security Change Automation to securetrack, its Award-Winning Firewall Operations Management Product
Security Lifecycle Management Market Leader Extends its Flagship Product to Include Configuration Change Management Workflows, Adds Support for Juniper Networks M and MX-Series Routers
London / Israel

, (PresseBox) -
Tufin Technologies, the market-leading provider of Security Lifecycle Management solutions, today announced that SecureTrack(TM) , its flagship firewall operations management solution, now includes configuration change management and automation component, called SecureChange(TM) Basic. SecureChange Basic is based on Tufin SecureChange, a robust security change automation solution designed specifically for network security devices. SecureChange manages the entire lifecycle of a configuration change request, from submission through design, risk analysis, approval, implementation and auditing. SecureChange Basic provides out-of-the-box, easy and intuitive configuration change workflows, enabling Tufin's 800+ customers to quickly automate complex change management processes for firewalls, switches and routers without any additional capital investment.

Tufin is also announcing support for Juniper Networks M and MX-Series routers, further extending the benefits of Security Lifecycle Management to an ever widening set of mission critical network infrastructure.

"Automating change management is a natural next step for organizations that are already realizing the benefits of firewall management and auditing tools," said Jim Frey of Enterprise Management Associates. "Good change management can solve a host of issues, such as reducing the incidence of misconfigurations, while making it possible to effectively implement end-to-end auditing of the entire change lifecycle and improving efficiency via faster and more accurate ticket closure rates. Keys to success are features that facilitate the change management process, such as built-in workflows, and a tight integration between change management and auditing/monitoring products - precisely what Tufin has addressed with its combination of SecureChange and SecureTrack."

Tufin customers are able to immediately take advantage of SecureChange Basic's ability to proactively manage risk, streamline operations, and improve IT governance. Customers that require unlimited, fully customizable workflows can purchase a license for SecureChange.

"The firewall management and auditing space is constantly evolving and security change automation is one of the areas where we see rapid growth and interest." said Shaul Efraim, Vice President of Marketing and Business Development, Tufin Technologies. "Our customers are looking to automate configuration change processes, streamline operations and prevent downtime or security risks caused by erroneous or overlooked policy changes. SecureChange Basic allows our customers to quickly realize the strong Return on Investment that comes with automating manual, error-prone and repetitive configuration change processes."

As a long time Juniper Networks J-Partner, Tufin already supports multiple product lines and has extended its award-winning automation to the popular M and MX-Series routers. The ability to automate and optimize policy management at the critical network junctures where these devices are deployed will enable network administrators to much more proactively and strategically manage network security operations.

SecureChange Basic and support for Juniper M and MX-Series routers are Generally Available immediately.
Tufin Technologies
Tufin(TM) is the leading provider of Security Lifecycle Management solutions that enable companies to cost-effectively manage their network security policy, comply with regulatory standards, and minimize IT risk. With the award-winning Tufin Security Suite, security teams are successfully managing firewall operations and performing audits and risk assessments - in half the time. Founded in 2005 by leading firewall and business systems experts, Tufin serves more than 800 customers in industries from telecom and financial services to energy, transportation and pharmaceuticals. Tufin partners with leading vendors including Check Point, Cisco, Juniper Networks, Palo Alto Networks, Fortinet, F5, Blue Coat, McAfee and BMC Software, and is known for technological innovation and dedicated customer service.

For more information visit www.tufin.com, or follow Tufin on:
-Twitter: http://twitter.com/TufinTech
-Facebook: http://www.facebook.com/...
-LinkedIn: http://www.linkedin.com/...
-YouTube: http://www.youtube.com/...
-The Tufin Blog: http://www.tufin.com/blog
Press releases you might also be interested in
Weitere Informationen zum Thema "Sicherheit":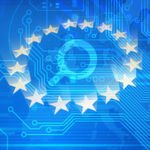 Risiken und Probleme bei der Datenschutzfolgenabschätzung
Die Da­ten­schutz-Grund­ver­ord­nung (DSG­VO) for­dert ge­ne­rell ei­nen ri­si­ko­ba­sier­ten An­satz bei der Wahl der Schutz­maß­nah­men. In be­stimm­ten Fäl­len muss zu­dem ei­ne Da­ten­schutz­fol­gen­ab­schät­zung durch­ge­führt wer­den. Oh­ne Vor­be­rei­tung wer­den Un­ter­neh­men da­zu aber nicht in der La­ge sein, ein gan­zer Pro­zess muss ge­plant und auf­ge­setzt wer­den.
Weiterlesen