The KBC Group Taps Tufin Technologies to Streamline Firewall Operations and Policy Management
Security Lifecycle Management Leader Automates Change Tracking, Risk Analysis, Compliance Checks and Optimization of KBC's Juniper Networks Firewalls
London

, (PresseBox) -
Tufin Technologies, the leading provider of Security Lifecycle Management solutions, today announced that the KBC Group, a Belgium based financial institution, has selected Tufin's flagship product, SecureTrack, to manage policies for its Juniper Networks high-performance firewalls. SecureTrack will enable KBC to increase network security and automate day-to-day tasks through its powerful change tracking, rule-base optimization and risk analysis capabilities. Interoperating seamlessly with the Juniper Networks firewalls, SecureTrack enables KBC to dramatically simplify its firewall policy management, resulting in more efficient, cost effective and manageable firewall operations.

"Tufin's SecureTrack provides us with a complete picture of our Juniper firewall solutions, which ensures correct change implementation and helps us identify obsolete or conflicting policies," said Aresh Ghannad, System Engineer for the KBC Group, a Belgium-based financial services institution. "With real-time e-mail notifications and detailed reporting on all policy changes, SecureTrack significantly reduces time required to perform audits and consequently, improves KBC's overall network security."

The KBC Group manages network firewalls across many locations in several countries. Each firewall has its own rule base - a complex set of rules defining access privileges and restrictions for specific users and services. SecureTrack provides the KBC Group with a unified, top-down view of all firewall policies and a powerful auditing tool that allows it to proactively manage configuration changes, which simplifies firewall operations while maintaining compliance with corporate and regulatory policies.

SecureTrack provides KBC Group with detailed notifications of firewall changes as soon as they are made. The system maintains a complete and accurate account of each incremental configuration change and can attribute each action to the firewall administrator who performed it. This gives administrators unprecedented, real-time visibility into who made what change and when, analyzing the effect of each change on the network while incorporating accountability and proper governance into security operations.

Tufin Secure Track Firewall Policy Management

SecureTrack provides comprehensive auditing features to support corporate change management procedures and compliance with international regulatory standards such as PCI-DSS and Sarbanes-Oxley. Available as a hardened security appliance or Linux-based software, SecureTrack can be installed and integrated in the enterprise network with minimum effort. Key features include:

- Change Management: Monitors firewall policy changes, reports them in real time and maintains a comprehensive, accurate audit trail for full accountability.
- Security Policy Optimization and Cleanup: Analysis and clean-up of complex rule bases and objects to eliminate potential security breaches and improve performance.
- Risk Analysis and Business Continuity: Powerful simulation and risk analysis to identify potential security risks, ensure compliance with organizational security standards, and prevent service interruptions.
- Cross-Platform Visual Monitoring: Intuitive, graphical views of firewall policies, rule bases and configuration changes for routers and switches.
- Auditing and Regulatory Compliance: Thorough auditing of firewall policy changes by an objective third party supports industry regulations including PCI-DSS, SOX, HIPAA, ISO 17799 and Basel II

"Manual change tracking and auditing is just not feasible in large organizations with numerous firewalls across multiple data centers and different time zones", said Shaul Efraim, vice president of Products, Marketing and Business Development for Tufin Technologies. "SecureTrack offers administrators a single interface for management of all Juniper firewall operations, with automated reports and change alerts, eliminating much of the management burden associated with daily operations."

In addition, Tufin announced today that it has joined the Juniper Networks J-Partner Program as a Solutions Alliance partner. More information about the joint Firewall Operations Management solution can be found at http://www.juniper.net/solutions/literature/solutionbriefs/351401.pdf

About SecureTrack

Tufin SecureTrack(TM) is the market-leading Security Operations Management solution. SecureTrack enables organizations to enhance security, reduce service interruptions and automate day-to-day tasks through powerful firewall management capabilities and reporting. SecureTrack helps security operations teams to control and manage policy changes, analyze risks, and ensure business continuity and allows managers to easily understand the big picture and align operations with corporate and government security standards.
Tufin Technologies
Tufin Technologies is the leading provider of Security Lifecycle Management solutions that enable large organizations to enhance security, ensure business continuity and increase operational efficiency. Tufin's products SecureTrack and SecureChange Workflow help security operations teams to manage change, minimize risks and dramatically reduce manual, repetitive tasks through automation. With a combination of accuracy and simplicity, Tufin empowers security officers to perform reliable audits and demonstrate compliance with corporate and government standards. Founded in 2003 by leading firewall and business systems experts, Tufin now serves 300 customers around the world, including leading financial, telecom, transportation, energy and pharmaceutical companies. For more information visit www.tufin.com.


Press releases you might also be interested in
Weitere Informationen zum Thema "Security":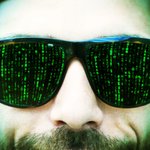 Sensible Daten in der Cloud schützen
An­ge­sichts der kla­ren Vor­tei­le, die Cloud Com­pu­ting bie­tet, ist es be­mer­kens­wert, dass nicht mehr Un­ter­neh­men die­se Art der da­ten­ge­steu­er­ten IT-Ser­vices für ih­re An­ge­s­tell­ten be­reit­s­tel­len. Sch­ließ­lich sind die In­ves­ti­tio­nen in Tech­no­lo­gie ge­ring, die HR-Aus­ga­ben für das IT-Per­so­nal re­du­zie­ren sich, und An­ge­s­tell­te nut­zen die ak­tu­el­len IT-Lö­sun­gen. Trotz­dem ha­ben vie­le Or­ga­ni­sa­tio­nen wei­ter­hin Si­cher­heits­be­den­ken beim Um­gang mit der Cloud.
Weiterlesen