Swisscom it cuts time spent on Firewall Management by half with Tufin Securetrack
London

, (PresseBox) -
Tufin Technologies, the leading provider of Security Lifecycle Management solutions today announced that Swisscom IT Services, one of Switzerland's leading IT service providers, has selected its flagship product, SecureTrack to streamline its firewall operations. Swisscom IT Services core business covers system integration and the outsourcing of IT services such as consulting, workplace services, SAP management and E-Solutions. By implementing Tufin's award-winning Security Lifecycle Management solution, Swisscom can more efficiently deliver its customers secure, reliable, uninterrupted access to their mission-critical applications while implementing the process controls needed for ongoing operations and to pass rigorous security audits.

"SecureTrack has provided us with such an unprecedented amount of visibility and control over firewall operations that I just can't imagine life without it," said Michel Müller, Senior Network Security Engineer, Swisscom. "We already had tight processes in place, but the automation SecureTrack introduced provided us with an overall snapshot of the state of our firewalls that enables us to operate in a much more agile, proactive, and strategic manner. We accomplish more in less time, with full confidence that we are operating in a secure, compliant fashion."

Swisscom operates more than 150 firewalls, each containing over a thousand rules. First and foremost, SecureTrack provides complete visibility into all rule bases throughout Swisscom's firewall operations. With SecureTrack's complete display of each rule and object, the design team is able to easily check whether a proposed rule already exists or whether some of its requirements are already covered by other rules. This eliminates the occurrence of rule 'shadowing' (rule overlap) and results in overall improvement of firewall performance. By implementing SecureTrack, the time required to plan and implement changes was reduced by half, and flawless configuration of new rules and rule changes was ensured.

"Swisscom IT Services has joined a group of world class service providers that rely on SecureTrack to help maintain a highly secure and available network without sacrificing business agility," said Ruvi Kitov, CEO, Tufin Technologies. "Our customers are always impressed with the immediate and dramatic efficiency gains SecureTrack provides, but what we find particularly fulfilling is watching them reap the longer term benefits - such as streamlined processes, increased agility, more strategic decision-making, and an improved security posture. As the push to outsource continues, SecureTrack will enable Swisscom's to scale firewall operations in a very manageable, controlled, and compliant fashion.

For more information, please refer to the Swisscom IT Services case study, available for download at http://www.tufin.com/downloads/tufin_swisscom_case_study_en.pdf.

About SecureTrack

Tufin SecureTrack(TM) is the market-leading Security Lifecycle Management solution. SecureTrack enables organizations to enhance security, reduce service interruptions and automate day-to-day tasks through powerful firewall management capabilities and reporting. SecureTrack helps security operations teams to control and manage policy changes, analyze risks, and ensure business continuity and allows managers to easily understand the big picture and align operations with corporate and government security standards.
Tufin Technologies
Tufin Technologies is the leading provider of Security Lifecycle Management solutions that enable large organizations to enhance security, ensure business continuity and increase operational efficiency. Tufin's products SecureTrack(TM) and SecureChange(TM) Workflow help security operations teams to manage change, minimize risks and dramatically reduce manual, repetitive tasks through automation. With a combination of accuracy and simplicity, Tufin empowers security officers to perform reliable audits and demonstrate compliance with corporate and government standards. Founded in 2005 by leading firewall and business systems experts, Tufin now serves more than 325 customers around the world, including leading financial institutions, telecom service providers, transportation, energy and pharmaceutical companies. For more information visit www.tufin.com, or follow Tufin on: Twitter at http://twitter.com/TufinTech,

LinkedIn at http://www.linkedin.com/...,
FaceBook at http://www.facebook.com/...
The TufinBlog at http://tufintech.wordpress.com/...


Press releases you might also be interested in
Weitere Informationen zum Thema "Sicherheit":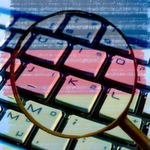 Öffentliche Sicherheit kontra IT-Sicherheit
Der Ein­satz des "Bun­de­stro­ja­ners", der Hack des Te­le­gram-Mes­sen­gers und der der­zeit kol­por­tier­te "Hack­back" zei­gen, dass der Staat ge­willt ist zur ver­meint­li­chen Her­stel­lung der Öf­f­ent­li­chen Si­cher­heit - un­ter Zu­hil­fe­nah­me von Schwach­s­tel­len in IT-Pro­duk­ten - zu ha­cken. Je­doch ge­fähr­det er da­mit die IT-Si­cher­heit, nicht nur in Deut­sch­land. Es braucht da­her kla­re Re­geln für den ver­ant­wor­tungs­be­wuss­ten Um­gang des Staa­tes mit Schwach­s­tel­len in IT-Pro­duk­ten.
Weiterlesen