Five new Molex micro-SIM Card Socket Series includes lowest profile on market for wireless mobile devices - now from TTI Inc.
Compact and competitively priced, in push-pull and hinged styles: Molex 78755, 78655, 78723, 78727 and 78800 Series
Maisach

, (PresseBox) -
Five new series of micro-SIM card sockets from Molex are available now from TTI, Inc., the world's leading specialist distributor of passive, connector, electromechanical and discrete components. Offering best-in-class space savings and superior anti-short, card detection and polarization features for wireless mobile devices, these Molex micro-SIM card socket series include both push-pull and hinged styles and are designed for ultra-slim smart phones, tablets, GSM/UMTS modems and Wireless LAN applications.

The Molex 78755 Series is a push-pull design with the lowest height profile on the market at 1.18mm and a unique card detect and activation mechanism. Designed for the latest generation of ultra-slim devices, the Molex 78755 Series offers industry-leading space saving at a very competitive price.

The Molex miniature footprint 78723 Series is also a push-pull design with an integral metal shell spring tab to ensure high normal force (0.30N) for robust terminal-to-card connectivity and high electrical reliability. It features anti-short capabilities and wide finger areas for easy card insertion and removal. It measures 1.35mm high and weighs 0.226g.

The push-pull style, Molex 78727 Series is a micro-SIM card socket featuring a patented socket-damage prevention design. A raised housing wall protects any exposed edge of the SIM card shorting with the surrounding metal shell. It also includes a detect switch with First- Mate- Last- Break capability and measures 1.40mm high.

At 1.45 mm high, the Molex 78646 Series includes a detect switch and has a kinked metal shell design which prevents shorting Again it features a wide finger area with a chamfered edge icon to guide the user in correctly inserting the micro-SIM card.

The 78800 Series is a compact 1.40 mm high hinged socket designed for space constrained, top-loading applications. Designed for mid-board layouts which preclude the use of front or side-entry style sockets, the 78800 Series enables 180-degree opening of the lid to prevent any damage to the micro-SIM card terminals while loading. Its U shaped metal hinge provides high pulling force between the lid and shell body which prevents the lid from being pulled out accidentally.

All the above Molex micro-SIM card socket series are certified halogen- and lead-free. Parts are shipped in tape-on-reel packaging.
TTI Inc.
TTI, Inc., a Berkshire Hathaway company, is the world's leading specialist distributor of passive, connector, electromechanical and discrete components. TTI's philosophy is "Lead by Design", and the company differentiates itself by focusing on people, parts and process. TTI in Europe strives to be the distributor of choice for customers and suppliers alike by introducing new product technologies and by stocking broad and deep inventory across its franchise base. TTI's sophisticated inventory management system ensures the ability to service changes in demand due to fluctuating markets and supply chains. For more information about TTI, please visit www.ttieurope.com.
Press releases you might also be interested in
Weitere Informationen zum Thema "Electrical Engineering":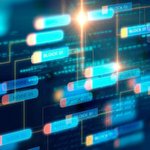 Blockchain wird 2018 das IoT revolutionieren
Nach Ein­schät­zung des eco-Ver­bands wird 2018 ein "ech­tes" Block­chain-Jahr. Die Zahl der kon­k­re­ten Bu­si­ness-An­wen­dun­gen wächst ste­tig. Neue Block­chain-Kon­zep­te wie Ethe­re­um oder Hy­per­led­ger Fa­bric sor­gen für mehr Per­for­man­ce und kom­men so dem In­ter­net der Din­ge (IoT) zu­gu­te.
Weiterlesen