Trusteer Selected as a Red Herring Top 100 Europe Tech Start-up
London/UK

, (PresseBox) -
Trusteer, the leading provider of secure browsing services, announced today it has been selected as one of the Red Herring Top 100 Europe Tech Startups. Red Herring announced its Top 100 Award in recognition of the leading private companies from Europe, celebrating these startups' innovations and technologies across their respective industries.

Red Herring's Top 100 Europe list has become a mark of distinction for identifying promising new companies and entrepreneurs. Red Herring editors were among the first to recognize that companies such as Facebook, Twitter, Google, Yahoo, Skype, Salesforce.com, YouTube, and eBay would change the way we live and work.

"Choosing the companies with the strongest potential was by no means a small feat," said Alex Vieux, publisher and CEO of Red Herring. "After rigorous contemplation and discussion, we narrowed our list down from hundreds of candidates from across Europe to the Top 100 Winners. We believe Trusteer embodies the vision, drive and innovation that define a successful entrepreneurial venture. Trusteer should be proud of its accomplishment, as the competition was very strong."

"It is a great honour to be selected as one of the Red Herring Top 100 Europe Tech Startups", said Mickey Boodaei, CEO of Trusteer. "There are over 6.8 million website users of our Rapport secure browsing service who as a result have seen a dramatic reduction in fraud and improved confidence in Web banking. Rapport secures Web sessions from start to finish and blocks financial malware from hijacking the browser to steal sensitive data such as account credentials and prevents criminals from using them to commit online fraud. Trusteer's innovation is driven by our research team led by Amit Klein who has just been named as one of the top 25 CTOs of the year by InfoWorld. Trusteer recently launched 'Flashlight' a new remote fraud investigation and mitigation service which identifies the attack source on a customer's machine, gathers samples, and can reverse engineer the mechanism used by the malware to commit fraud. Findings enable banks and other organizations to prevent future losses, block subsequent attacks, and takedown command/control servers."

Red Herring's editorial staff evaluated the companies on both quantitative and qualitative criteria, such as financial performance, technology innovation, management quality, strategy, and market penetration. This assessment of potential is complemented by a review of the track record and standing of startups relative to their sector peers, allowing Red Herring to see past the "buzz" and make the list a valuable instrument of discovery and advocacy for the most promising new business models in Europe.
Trusteer
Trusteer, the world's leading provider of secure browsing services, helps prevent financial malware attacks through its Rapport and Flashlight services. Trusteer Rapport enables banks and online businesses to protect sensitive data such as account holder credentials from malware by locking down the browser and creating a tunnel for safe communication between the web site and customers' machines. It also prevents phishing by validating site authenticity. Trusteer Flashlight allows remote, effective, and instant investigation of malwarerelated fraud incidents. Trusteer's solutions are used by more than 60 leading financial organizations in North America and Europe and by more than 6.8 million of their customers. Trusteer is a privately held corporation led by former executives from RSA Security, Imperva, and Juniper. For more information visit www.trusteer.com.
Press releases you might also be interested in
Weitere Informationen zum Thema "Sicherheit":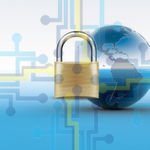 Was ist eine CA?
Ei­ne CA (Cer­ti­fi­ca­te Aut­ho­ri­ty oder Cer­ti­fi­ca­ti­on Aut­ho­ri­ty) ist ei­ne ver­trau­ens­wür­di­ge In­stanz, ei­ne Zer­ti­fi­zie­rungs­s­tel­le, die di­gi­ta­le Zer­ti­fi­ka­te her­aus­gibt. Mit Hil­fe der Zer­ti­fi­ka­te wird die elek­tro­ni­sche Iden­ti­tät von Kom­mu­ni­ka­ti­on­s­part­nern be­schei­nigt. CAs bil­den den Kern der Pu­b­lic-Key-In­fra­struk­tur und über­neh­men die Rol­le von Trust Cen­tern.
Weiterlesen