Trusteer CEO says Google switch is not a recommended security practice for enterprise to fight targeted attacks
London, UK

, (PresseBox) -
Reports that Google are planning to drop the Microsoft operating system for security reasons following targeted attacks they've been suffering may lead other enterprises to follow this practice. Adopting this practice by enterprises will not improve their defences against targeted attacks, according to Trusteer the leading provider of secure browsing services.

"Enterprises that are considering shifting to an operating system like Mac or Linux should realize that although there are less malware programs available against these platforms, the shift will not solve the targeted attacks problem and may even make it worse," said Mickey Boodaei, Trusteer's CEO.

"Mac and Linux are not more secure than Windows. They're less targeted. There is a big difference. If you choose a less targeted platform then there is less of a chance of getting infected with standard viruses and Trojans that are not targeting you specifically. This could be an effective way of reducing infection rates for companies that suffer frequent infections", he added.

However, when it comes to targeted attacks this approach offers little value and may even increase exposure.

"In a targeted attack where criminals decide to target a specific enterprise because they're interested in its data assets, they can very easily learn the type of platform used (for example Mac or Linux) and then build malware that attacks this platform and release it against the targeted enterprise," said Boodaei.

According to Boodaei, "The security community is years behind when it comes to security products for Mac and Linux. Therefore there is much less chance that any security product will be able to effectively detect and block this attack. By taking the action of that the enterprise increases its exposure to targeted attacks, not reducing it."

For more on the response from Microsoft to Google visit http://ow.ly/1T2lX

For more on Trusteer visit http://www.trusteer.com/
Trusteer
Trusteer, the world's leading provider of secure browsing services, helps prevent financial malware attacks through its Rapport and Flashlight services. Trusteer Rapport enables banks and online businesses to protect sensitive data such as account holder credentials from malware by locking down the browser and creating a tunnel for safe communication between the web site and customers' machines. It also prevents phishing by validating site authenticity. Trusteer Flashlight allows remote, effective, and instant investigation of malwarerelated fraud incidents. Trusteer's solutions are used by more than 60 leading financial organizations in North America and Europe and by more than 6.5 million of their customers. Trusteer is a privately held corporation led by former executives from RSA Security, Imperva, and Juniper. For more information visit www.trusteer.com.


Press releases you might also be interested in
Weitere Informationen zum Thema "Sicherheit":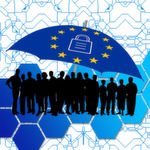 Datenschutz ist Verbraucherschutz
In den letz­ten Jah­ren häu­fen sich Fäl­le von Da­ten­schutz­ver­let­zun­gen und Da­ten­klau wie zum Bei­spiel Yahoo!, eBay, Equi­fax und zu­letzt Uber, die es bis in die täg­li­chen Nach­rich­ten ge­schafft ha­ben. Ver­brau­cher ma­chen sich zu Recht Sor­gen um ih­re per­so­nen­be­zo­ge­nen Da­ten, auch wenn der Zu­sam­men­hang zwi­schen Da­ten­schutz und Ver­brau­cher­schutz rein ju­ris­tisch be­trach­tet eher ei­ne Neue­rung ist.
Weiterlesen