Christmas mobile? Don't buy a turkey
A phone is for 18 months, not just for Christmas
SE1 2JR London

, (PresseBox) -
Up to a million unwary Christmas shoppers risk committing themselves to hundreds of pounds of payments for new mobile phones which will be obsolete within months.

Although figures show that most people in the UK that want a mobile phone already own one, they remain one of the most popular Christmas presents - and anywhere up to a million will be bought in the UK in the run-up to Christmas. In particular this year, operators have promoted the idea of the 'mobile Internet', which means people can use their mobile to surf the web, download music, use Facebook, watch television programmes and make cheap mobile calls via the Internet.

But experts at mobile Internet calls company Truphone warned today that up to 75% of shoppers will buy a phone that won't let them do all these things. Hundreds of thousands will lock themselves out of the coming mobile Internet revolution until the middle of 2009 by locking themselves into an 18 month contract for a handset that is not fully Internet-ready.

By contrast, a new breed of handsets known as 'smartphones' are more like handheld, Internet-powered, Wi-Fi-equipped computers than simple mobile phones and make the mobile Internet a reality. Disastrously, however, less than 25% of mobile phones sold in the UK are smartphones, despite the fact that they are widely available at subsidised prices with a contract.

James Tagg, chief executive of Truphone, advises shoppers both to add up the lifetime cost of their contract and to choose a phone that won't be obsolete within a few months.

"The mobile Internet is amazing - watching TV on your mobile on the bus and making free mobile calls over Wi-Fi from a coffee shop are both things you can do today. But these are going to remain out of reach of most people for the next two years unless they're encouraged to buy the phones that can actually use the mobile Internet to its potential. Yes, many people will spend hard-earned money on uncomplicated pay-as-you-go phone models because they're not interested in anything except phone calls, but many others will commit to paying £20, £30 or even more per month for the next 18 months for a phone that means they'll still be left out of the fun and cut out of the savings," he said.

"Our advice is clear: get yourself one of the latest cool breeds of smartphone. You wouldn't buy a TV that isn't HD-ready these days, so don't buy a mobile phone that isn't Internet-ready. Remind yourself that you'll almost inevitably want to use it to do 'cool' things over the 18 months you'll be paying for it."

Truphone's top tips

1. Don't buy a phone that isn't Internet-ready. You wouldn't buy a TV that isn't HD-ready.
2. Consider the lifetime cost of your phone and shop around. It's possible to get a fully Internet-ready smartphone for the same outlay as an ordinary phone
3. Remember that contracts are now usually 18 months long, not 12
4. Ask about the cool things you can already do with the mobile Internet today
5. Consider buying SIM-free if you don't want to be locked in to a new 18-month contract with your operator and for the widest choice of handsets
Truphone GmbH
Truphone develops Internet Protocol-based (IP-based) mobile internet telephony, delivered by means of 3G mobile networks and Wi-Fi networks. The Truphone service enables free and low-cost calls for customers by routing calls via Wi-Fi and the Internet.The service is presently in a 'beta' state and offers Voice-over-IP, SMS-over-IP and 'presence' capabilities. This beta service was announced in mid-2006, when Truphone became the first company to introduce true internet telephony for mass market mobile phones.Truphone is the trading name of Software Cellular Network (SCN). SCN is privately owned, funded by both venture capital investment and angel investors.

Important information

Truphone is not a replacement for an ordinary telephone service and emergency calls cannot be made using Truphone. However Truphone does not prevent emergency calls being made via a handset's normal cellular service provider.Truphone cannot advise on the legality of VoIP services in specific territories or jurisdictions. It is the user's responsibility to confirm that use of the Truphone VoIP software and service is permitted in the location in which they use it.
Press releases you might also be interested in
Weitere Informationen zum Thema "Kommunikation":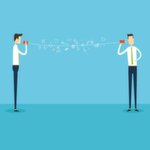 Neue Ansätze für die Unternehmenskommunikation
Die Un­ter­neh­mens­kom­mu­ni­ka­ti­on muss die An­for­de­run­gen mo­der­ner Ar­beits­plät­ze er­fül­len, die heu­te fle­xi­b­ler, tea­mo­ri­en­tier­ter und mo­bi­ler sind als je zu­vor. Hin­zu kom­men Trends wi­eIoT, Bots, Big­Da­ta und ein star­ker Fo­kus auf Si­cher­heit und Da­ten­schutz. Dies al­les führt zu ste­tig wach­sen­der Kom­ple­xi­tät der Kom­mu­ni­ka­ti­ons­land­schaft. Ab­hil­fe schaf­fen hy­bri­de Kom­mu­ni­ka­ti­ons­lö­sun­gen!
Weiterlesen