ALK-Abelló and trans-o-flex ThermoMed cooperate on temperature-controlled deliveries
Active temperature control for the delivery of ALK-Abelló's pharmaceuticals to pharmacies and physicians ensures customer orientation, quality assurance and increased drug safety
Weinheim

, (PresseBox) -
ALK-Abelló Arzneimittel GmbH, located in Wedel, has decided to introduce active temperature control for the transportation of all of its pharmaceuticals. In the future, trans-o-flex ThermoMed, using its fleet of special vehicles, will take over the delivery of the allergy specialist's products to the pharmacies. These vehicles' loading space is divided into to separate cooling chambers. The co-operation between ALK-Abelló and trans-o-flex ThermoMed concerns the temperature range of between 15 and 25 °C, the so-called ambient temperature range. In addition to this, on-line temperature monitoring makes it possible to provide a written quality assurance certificate once the products have been delivered. ?

Until now, the German subsidiary of the listed Danish pharmaceutical company, depending on the weather conditions, used the standard network of trans-o-flex Schnell-Lieferdienst or, at extremely high or low temperatures, commissioned trans-o-flex ThermoMed to transport its pharmaceuticals at 2 to 8 °C and monitor them using specific indicators for each product. With the decision to have its pharmaceuticals transported within the ambient temperature range throughout the year, ALK-Abelló generates a series of benefits for its customers. "The guaranteed transportation of the goods within the ambient temperature range meets our products' stability criteria and, if necessary, can be documented in writing. Thus, extreme weather-related temperature fluctuations do no longer have an impact on the deliveries to the pharmacies. In addition to this, we also considerably facilitate our customers' planning processes", explains Rolf Külzer, Director Distribution & Logistics and Wholesale Officer.

"Customers like ALK-Abelló show, how important it was for us and our customers to change from a one-temperature to a two-temperature network", says Carsten Glos, Managing Director of trans-o-flex ThermoMed. Until 2009, the specialist for the transportation of pharmaceuticals had focused on the temperature range of between 2 and 8 °C. Following several investments in new vehicles with two separate cooling chambers, it is now also possible to deliver products that require temperatures of between 15 and 25 °C. "In this way, we can offer all pharmaceutical customers a service that guarantees full compliance with the legal provisions and optimal drug safety. Even those customers whose products make different temperature requirements can now benefit from excellent services from a single-source."

In compliance with the provisions of the Ordinance on the Manufacture of Medicinal Products and Active Pharmaceutical Ingredients (AMWHV), every manufacturer and wholesaler is obliged to avoid any deterioration in the products' quality, e.g. due to too high or too low temperatures, until the goods have been delivered. trans-o-flex ThermoMed monitors and documents the legally required compliance with the correct temperature from the collection until the delivery of the products. In this respect, the temperature control effort in Germany is higher for the ambient temperature range than it is for the cooling temperature range. "Without active temperature control, we would have more cases of the temperature being too low than of the temperature being too high", continues Glos. "And in winter, you need clearly more energy and time to heat the loading space of a lorry to a temperature of 20 °C than you need to cool it to 5 °C in summer."

About trans-o-flex ThermoMed:
trans-o-flex ThermoMed GmbH & Co. KG, headquarters Weinheim, is the quality and market leader in Germany for the transport of temperature-sensitive shipments for the pharmaceutical industry in the temperature ranges of between 2 and 8°C as well as 15 and 25°C. The company's nationwide network consists of two sorting centres and 38 depots. Considering the degree of specialisation, ThermoMed uses its own vehicle fleet and specially trained drivers who are full-time employees. Around 600 people work for ThermoMed, which is a member of the trans-o-flex logistics group. Apart from Germany, the company's specialist services are also available in Austria, Belgium, Luxembourg and the Netherlands. More detailed information at: www.thermomed.eu.

About ALK:
ALK is market leader for products in the treatment and diagnosis of allergies in Germany. The company's anti-allergic agents stand out due to their high quality level. The production processes of the parent company ALK-Abelló A/S in Denmark are subject to the very strict requirements set up by the American Food and Drug Administration (FDA). In Germany, the approved and notified products of ALK undergo an additional lot-by-lot quality standard audit to be carried out by the Paul-Ehrlich- Institut. This elaborate quality audit offers additional safety with respect to the causal treatment of allergy sufferers. http://www.alk-abello.de
trans-o-flex Schnell-Lieferdienst GmbH
The success of the Europe-wide operating trans-o-flex Logistic Group is based on three pillars: 1. trans-o-flex Schnell-Lieferdienst offers a full-coverage network for the efficient and safe transportation of parcels and pallets (combi-freight) all over Germany. This also includes numerous additional services, such as the transportation of hazardous goods without being limited to small quantities. At the same time trans-o-flex, in its capacity as shareholder and partner of the Eurodis network, provides full-coverage combi-freight services in 33 European countries. The company has developed a large number of tailor-made solutions for specific sectors, e.g. for the pharmaceutical and home entertainment / consumer goods industries. 2. With a special network for active temperature control in the temperature ranges of between 2 and 8 °C as well as 15 and 25 °C, trans-o-flex ThermoMed takes over the transportation of temperature-sensitive goods for the pharmaceutical industry in Germany, Austria and the Benelux countries. 3. Additional logistic services from storage and picking/packing to value-added services, such as the set-up service for sales displays or electrical appliances, up to customer-specific transport networks are developed and implemented under the umbrella of trans-o-flex Logistik Service. In 2009, annual sales of the Group, which has a workforce of approximately 1,600 employees, amounted to ca. € 500 million. Since June 2008, trans-o-flex has been a 100-% subsidiary of Österreichische Post. For more information, go to www.trans-o-flex.com.
Press releases you might also be interested in
Weitere Informationen zum Thema "Logistik":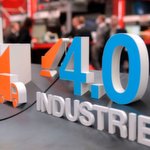 Hohe Investitionsbereitschaft für Logistik 4.0
Vie­le Un­ter­neh­men ha­ben das Po­ten­zial von Lo­gis­tik 4.0 noch nicht er­kannt – das ist das er­nüch­t­ern­de Er­geb­nis ei­ner ak­tu­el­len Stu­die von E+P. Den­noch: Ein Groß­teil der be­frag­ten Un­ter­neh­men ver­fügt über ei­ne ho­he Be­reit­schaft, in neue Tech­no­lo­gi­en zu in­ves­tie­ren.
Weiterlesen