Toray Industries Signs Distribution Agreement with Arets Graphics in Czech, Slovak Republics
Partnership focused on the role of waterless printing in building sustainable printing practices
Neu-Isenburg, Germany

, (PresseBox) -
Toray Industries Inc., a leading manufacturer of waterless CTP plates, today announces it has signed a distribution agreement with Arets Graphics in the Czech and Slovak Republics. Under this agreement, Arets Graphics will distribute Toray waterless analogue and CTP plates as well as educate the Czech and Slovak markets about the economic and quality benefits of waterless printing and the requirements for implementing the technology. Arets Graphics has been supplying consumables to the graphics industry in the Czech and Slovak Republics since 1993 with a focus on environmental awareness and the promotion of green printing.

"The distribution agreement with Arets Graphics is an important step for Toray in extending our influence in the Czech and Slovak Republics," says Mr. Toshimitsu Matsumoto, General Manager of the Graphic Systems Department at Toray Industries, Inc. "We are pleased to be partnering with Arets in bringing waterless printing to these markets. Arets Graphics adds Toray waterless printing plates to its broad array of environmentally sustainable product offerings. Arets' collaboration with Prague's Graffin , the regional supplier of offset presses, will give our customers easy access to stateoftheart solutions that result in improved productivity and expanded product range. Additionally, we anticipate that Toray's innovative and environmentally friendly waterless technology will help printing companies qualify for investment funding assistance for new equipment under the EU economic development programmes. This could be a crucial factor for many printing companies in today's difficult economic environment."

"Many printing firms in the Czech and Slovak Republics are concerned about making their printing processes more environmentally sustainable," says Mr. Alexander Kuklovsky, Sales Director for Arets Graphics. "But to date there has been somewhat slow adoption. With these new partnerships, we now have additional resources to dramatically change adoption rates.."

Toray Waterless Printing Advantages Implementing waterless offset printing technology helps printing operations move more quickly toward compliance with emerging EU environmental standards.

Waterless offset printing provides:

- High resolution prints with higher contrast, greater color gamut, better color consistency and less dot gain, resulting in brighter, cleaner and sharper images.
- Improved competitive positioning with the ability to add new products, print on a wider array of substrates, reduce waste, and increase productivity and profitability.
- Elimination of dampening solution chemicals and lower VOC emissions in the pressroom.
- Market differentiation for both printers and print buyers identifying waterless printing through the use of the butterfly logo on printed products, symbolizing environmentally sustainable printing.

Graffin has opened their new demonstration center in Kacov near Prague available for training sales staff and customers of both companies in the application of waterless offset technology. The show room will give customers the opportunity to get hands on experience with waterless ensuring a smooth transition from conventional printing.

Both companies have already participated in a joint training session in the Graffin demo center to ensure that their sales staff has all relevant information to allow them to effectively work with customers. This event was the first step in reaching the full potential of the Toray/Graffin/Arets collaboration.

"We are excited about the new possibilities this distribution agreement brings to our business and that of our customers in both web and sheetfed operations," adds Mr. Kuklovsky. "In addition to the quality and cost advantages of the waterless offset printing process the environmental factors are often overlooked. Combining our history of delivering green printing solutions with Toray's reputation for quality, we will be able to open more doors as we work together to expand the waterless offset printing in the Czech and Slovak Republics."
Toray International Europe GmbH
Toray Industries Inc., the leading manufacturer of waterless printing plates world wide, was founded in 1926 and has a global presence with factories and sales offices in Asia, Europe and North America. The main businesses of Toray are synthetic fibers, carbon fibers, plastics, films and chemicals. Many of the products are developed from its proprietary polymer technology base and are commonly used by the electronics , packaging, textile, automotive and aviation industries. Recent annual sales approached € 10 billion. Toray International Europe GmbH, Neu-Isenburg, Germany is the trading arm of Toray Industries Inc serving an independent network of distributors in the European market.

For more information about waterless offset printing technology, Toray Industries and Arets Graphics, please visit www.waterless-print.com, www.arets.cz, www.graffin.cz, and www.toray.com.

Press releases you might also be interested in
Weitere Informationen zum Thema "Software":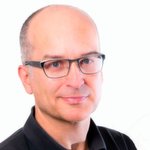 Was leistet Künstliche Intelligenz im Marketing?
Künst­lich in­tel­li­gen­te Tech­no­lo­gi­en fin­den heu­te in fast al­len Be­rei­chen des di­gi­ta­len Mar­ke­tings An­wen­dung. An­ders als bei tra­di­tio­nel­len Me­di­en wie TV, Print oder Out of Ho­me, die meist lan­ge Vor­lauf- und Pro­duk­ti­ons­zei­ten be­nö­t­i­gen, pro­fi­tie­ren Wer­be­t­rei­ben­de im On­li­ne­mar­ke­ting von Bu­chung und Aus­lie­fe­rung in Echt­zeit, Wer­be­mit­teln, die sich je nach Um­feld und Be­trach­ter au­to­ma­tisch opti­mie­ren, und ei­nem prak­tisch gren­zen­lo­sen In­ven­tar.
Weiterlesen