Tiscali International Network Scales High-Performance Infrastructure with Juniper Networks T1600 Core Router
Company to Deploy T1600 in European Points of Presence for Performance,Scale and Service Control
MILAN, Italy & SUNNYVALE, Calif.

, (PresseBox) -
Tiscali International Network (TINet), the wholesale carrier division of the Tiscali Group, and Juniper Networks, Inc. (NASDAQ: JNPR), the leader in high-performance networking, today announced that TINet is scaling its core infrastructure to support the growing demand for multiplay services with the Juniper Networks T1600 multi-terabit core router.

As a major independent global carrier, TINet has one of the largest and most interconnected IP networks in the world. The company exclusively focuses on serving wholesale customers with high capacity IPv4 and IPv6 Transit, layer 2 MPLS services for IPTV and data transport and with its global Ethernet private lines service. TINet currently serves a large number of leading Telcos, ISPs and Content Providers in four continents.

TINet will deploy the T1600s in several Points of Presence throughout Europe and America, to accommodate its fast traffic growth and to support the latest 40 Gbps technologies. Capable of delivering an industry-leading 1.6 Tbps (Tera bytes per second) of throughput in a single half-rack chassis, the service-aware T1600 core router will enable TINet to scale-up the delivery of multiple high capacity services over its global MPLS infrastructure.

"Our commitment is to anticipate and satisfy our wholesale customers for whom a scalable and reliable IP Transit solution is a critical building block for their service to end users," said Maurizio Binello, COO, TINet. "Our innovative business model relies on highly scalable and highly flexible multi service infrastructure and Juniper's equipment has played a paramount role. It is for this reason that we operate a network exclusively based on Juniper's routing equipment.

"Our advanced services are simple and fast to deploy. Our clients have come to expect a reliable service that is backed up with expert support made available right throughout the entire network. With the addition of the T1600, we can increase network capacity in line with our escalating service demands around the world, whilst maintaining our value proposition of high quality service on streamlined costs."

"As a leading IP/MPLS carrier who differentiates from its competition with innovative services, the service-aware T1600 will deliver high-performance at scale with the reliability that TINet requires to help accelerate service revenue opportunities," said Kim Perdikou, executive vice president and general manager, Infrastructure Products Group, Juniper Networks. "TINet's decision to upgrade to T1600s with JUNOS software underscores Juniper's commitment to technology excellence and innovation that protects customers' investments as they scale their networks to support the demands of high-performance services and applications."

The Juniper Networks T1600 Multi-terabit Core Router The T1600 features the JUNOS operating system, Juniper's single-source core operating software, which helps to ease the ongoing burden on network administrators, can lower operating costs and enables consistent operations throughout the network, offering scale without disruption.
All JUNOS routing features are supported on the T1600, including point-to-multipoint (P2MP) MPLS that delivers efficient core video distribution. The T-series routers also include optical network integration via10GE optical interfaces and 40 Gbps interface cards that deliver exceptional interoperability and service agility over optical transport and IP infrastructures.

About Juniper Networks
Juniper Networks, Inc. is the leader in high-performance networking.Juniper offers a high-performance network infrastructure that creates a responsive and trusted environment for accelerating the deployment of services and applications over a single network. This fuels high-performance businesses. Additional information can be found at www.juniper.net.

Juniper Networks and the Juniper Networks logo are registered trademarks of Juniper Networks, Inc. in the United States and other countries.
JUNOS is a trademark of Juniper Networks, Inc. All other trademarks, service marks, registered trademarks, or registered service marks are the property of their respective owners
Tiscali Deutschland
Tiscali International Network (TINet) is a pure play carrier business delivering International Wholesale Products to Carriers and Service Providers worldwide. As a specialist player exclusively focusing on wholesale customers, TINet has engineered its network and its organisation to deliver the best service experience to its Service Providers customer base.

TINet IP/MPLS backbone counts 90 POPs and extends over 16 European countries and across the United States and Hong Kong. Its Autonomous Systems (AS3257) in only 5 years has grown up to become a core ASN in the global Internet routing table as well as the largest IPv6 backbone outside Asia. TINet is one of the few companies in Europe to have a "next generation Internet" multiservice network in actual production that implements a full suite of service-enabling protocols such as MPLS, CoS, IPv6 and Multicasting.
Press releases you might also be interested in
Weitere Informationen zum Thema "Netzwerke":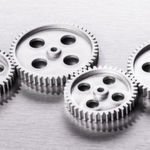 Warum reine Netz­au­to­ma­ti­sie­rung nicht reicht
Vie­le Netz­be­t­rei­ber st­re­ben nach der voll­kom­me­nen Au­to­ma­ti­sie­rung ih­rer Net­ze. Doch die au­to­no­me Netz­werk­werk­tech­no­lo­gie al­lei­ne reicht nicht aus, um den heu­ti­gen und künf­ti­gen An­for­de­run­gen an Band­b­rei­te, Sta­bi­li­tät und Fle­xi­bi­li­tät ge­recht zu wer­den. Viel­mehr ist die rich­ti­ge Mi­schung von Au­to­ma­ti­sie­rung, In­tel­li­genz und Ska­lier­bar­keit ent­schei­dend, um Netz­wer­ke an ein sich stän­dig än­dern­des Um­feld an­zu­pas­sen.
Weiterlesen