Packaging Steel Remains a Leading Material for Recycling
The tinplate recycling rate in Germany increases again to 93.7%
Andernach

, (PresseBox) -
A total of 93.7% of the tinplate used in Germany in 2013 was recycled. This is the result of the current recycling study by the Gesellschaft für Verpackungsmarktforschung (GVM).

Thus, packaging steel once again asserted its top position among packaging materials.

The rate determined by the Gesellschaft für Verpackungsmarktforschung was over 90% for the eighth time in a row and has in the meantime stabilized at values around 93%.

Tinplate is used primarily for manufacturing steel packaging. The main uses are, for example, food and pet food cans, aerosol spray cans, packaging for chemical-technical bulk materials, beverage cans, crown corks, and closures for glass containers.

At approximately 500,000 tonnes, total consumption in Germany was on the previous years' level again in 2013.

At more than 420,000 tonnes, sales packaging for private end consumers accounts for the largest share of total consumption. With respect to quantities for private use, the recycling rate is 96.5%, even above the very high overall rate. This proves the efficiency of household disposal systems.

Material recycling makes the difference

The statistics of the "Recycling Balance Sheet for Packaging" account for material and energy recycling separately. It is therefore clear which packaging materials actually fit the common definition of "recycling."

Steel is a "permanent material," one that retains its properties undiminished even after many reuses. Nothing is lost or varies in quality, nothing is burned or contaminates rivers and seas," emphasizes Dr. Ulrich Roeske, Chairman of the Board of ThyssenKrupp Rasselstein.

The recycling balance sheet reflects this material property of tinplate packaging as being 100% in harmony with overall recycling and material recycling.

The enormous efficiency of the recycling of packaging steel makes a significant contribution to preserving the environment. Each recycled tonne of steel saves a disproportional amount of raw materials that are required for the manufacturing of primary steel. Therefore to an ever-increasing extent, each newly-manufactured steel product contains a percentage of recycled steel. Recycled steel requires neither newly-mined iron ore nor the additives required for smelting, and especially not the huge amount of energy that is needed to manufacture raw steel.

Recovered substance cycle tinplate ensured

With the world's largest production location, ThyssenKrupp Rasselstein is one of the most important suppliers of packaging steel to Germany and Europe. The resulting product responsibility is something that the Andernach company takes very seriously.

With its two subsidiaries KBS and DWR, ThyssenKrupp Rasselstein ensures the recovered substance cycle back into steel manufacturing for tinplate packaging that is consumed both commercially and privately. For more than 20 years, the company Kreislaufsystem Blechverpackungen Stahl GmbH (KBS) has worked with the Verband Metallverpackungen e. V. and the Bundesverband Deutscher Stahlrecycling- und Entsorgungsunternehmen e. V. to collect, prepare, and reuse industrial tinplate packaging by feeding it back into steel production. For disposal from private consumption, the Deutsche Gesellschaft für Weißblechrecycling mbH (DWR) has acted as a marketer of tinplate scrap for more than 10 years.

Recycling made tangible

ThyssenKrupp Rasselstein supports the Hochschule Koblenz in an outdoor exhibition about the topic of recycling and resources. On the banks of the Rhine in Koblenz, near the "Deutsches Eck," the focus is on the viewing and touching of recycled materials in both their original and processed states.

ThyssenKrupp Rasselstein's exhibition module consists of a raw material box with the basic materials for steel manufacturing: iron ore, coking coal, and limestone powder; a bench made of used crown corks; and an info board about packaging steel and its closed material circuit.

The goal of this free exhibition is to inform and sensitize visitors about the many and advantageous uses of recycling materials. The exhibition will be open until Summer 2015.
Press releases you might also be interested in
Weitere Informationen zum Thema "Industrial Engineering":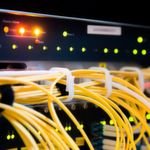 IoT-Basics: PLUGandWORK für Industrie 4.0
Un­ter­schied­li­che Bus­sys­te­me, Kom­mu­ni­ka­ti­ons­pro­to­kol­le und Netz­werk­tech­no­lo­gi­en er­schwe­ren den durch­gän­gi­gen In­for­ma­ti­ons­aus­tausch von der Fel­de­be­ne über die Leit­e­be­ne bis zur Pla­nungs­e­be­ne. Die Fol­ge: Da­ten wer­den nicht ge­nutzt oder dop­pelt er­fasst. Die­sem ent­ge­gen steht die Grund­i­dee von PLU­Gand­WORK.
Weiterlesen