Biologics Market: A Brave New World for U.S. Drug Companies
Thomson Reuters names key players in market and discusses the challenges they face
Philadelphia, PA/London, UK

, (PresseBox) -
The biologics sector is set for an unprecedented level of activity, according to a new report released today by the Generics and API Intelligence team at Thomson Reuters.

According to the report, during the past five years, U.S. companies have dramatically increased their biologics development, with nearly 6,000 clinical trials with a biological intervention being reported since 2005. With this increase have come new government regulations promoting competition in this sector.

The Thomson Reuters report, What You Need to Know About the Follow-On Biologic Market in the U.S.: Implications, Strategies, and Impact, examines recent regulations and paints a picture of how companies are entering and navigating the evolving biologics landscape.

"Combined sales totaling $30 billion last year, coupled with a recently introduced abbreviated approval pathway for follow-on biologics and an impending patent cliff for blockbuster drugs, makes the biologics arena very enticing to pharmaceutical companies and generics alike," notes Andrew Bourgoin, pharmaceutical research analyst at Thomson Reuters. "With the follow-on biologics market still in its infancy and ever-evolving, companies need to be nimble - adaptation to change will be critical for players in this area to succeed."

Thomson Reuters turned to its Generic and API intelligence team to examine the implications new regulation has on the biologics market, strategies research companies can use to compete in this market and the potential impact increased biologics development could have on the U.S.

In this white paper, you will find:

- Information about the Biologics Price Competition and Innovation Act and how it affects patent litigation, exclusivity and substitution
- Best practices of cost-cutting and strategic-alliance development.
- A glimpse at the companies expected to compete in the U.S. market.
- Comparisons between biosimilar applications and Biologic Liscense Application processes.

To download the white paper, please visit: http://science.thomsonreuters.com/info/newport_whitepapers/

About Thomson Reuters Generic and API Intelligence
Built on more than a decade's experience supplying solutions to meet critical business challenges in the highly competitive and global generic and API markets, Thomson Reuters Newport products are now used by more than 250 of the world's leading generic companies and API manufacturers operating in 50 countries around the world. Thomson Reuters Newport PremiumTM integrates intelligence on more than 40,000 launched products with more than 300,000 brand names containing over 10,000 different active ingredients and over 20,000 corporate groups involved with manufacturing and marketing dose products of both small molecule and biologic active ingredients.
For more information on Newport Premium, please visit: http://thomsonreuters.com/products_services/science/science_products/a-z/newport_premium_generics
Thomson Reuters
Thomson Reuters is the world's leading source of intelligent information for businesses and professionals. We combine industry expertise with innovative technology to deliver critical information to leading decision makers in the financial, legal, tax and accounting, healthcare and science and media markets, powered by the world's most trusted news organization. With headquarters in New York and major operations in London and Eagan, Minnesota, Thomson Reuters employs 55,000 people and operates in over 100 countries. For more information, go to www.thomsonreuters.com.




Press releases you might also be interested in
Weitere Informationen zum Thema "Forschung und Entwicklung":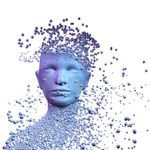 Mehr Transparenz bei Künstlicher Intelligenz
Künst­li­che In­tel­li­genz (KI), eng­lisch Ar­ti­fi­cial In­tel­li­gen­ce (AI), hat bis­her ein Tran­s­pa­renz­pro­b­lem: Läuft der AI-Ser­vice über­haupt? Was macht der AI-Ser­vice? Wor­auf greift er zu? Spe­zi­el­le Moni­to­ring-Di­ens­te hel­fen bei der Über­wa­chung Künst­li­cher In­tel­li­genz.
Weiterlesen