Movecat presents the Plus-C 250-4 electric chain hoist
Nufringen

, (PresseBox) -
At the prolight+sound 2009 in Frankfurt, Movecat presented a new D8 Plus electric chain hoist: the Plus-C 250-4. The device is based on the tried-and-tested Compact series, which has proved highly efficient in practice. One of the advantages of the Plus-C 250-4 is a well balanced central transmission block to which the drive motor is flange-mounted directly to the side. This structure, together with the protected fan wheel, optimizes the heat dissipation, thereby extending the duty cycle.

Thanks to the off-centre modular structure of the lift, it has proved possible to optimize all its components to achieve a higher laden-to-unladen weight ratio. The unladen weight of the Plus-C 250-4 is a mere 31 kilos - and that's including the standard 18 metres of chain. Other lengths of chain are available as options.

The Plus-C hoist is equipped with specially developed components such as two independent, maintenance-free brakes and a friction clutch to guard against overload; these guarantee safe and reliable operation even during sustained periods of use. The safety friction clutch mounted in front of the brakes is a force- and form-fitted implementation. All the bearing parts exhibit a design factor of 10:1. Standard features include a textile chain container, a robust carrying handle and an improved, chain-sparing, 'Easyplate' chain guide that offers you the choice of using the hoist in a standard installation position or as a climbing hoist without conversion.

The new electric chain hoist complies in every respect with the D8 Plus / VPLT SR 2.0 guidelines. It is recommended for building-up and dismantling operations in the trade fair, stage, show and touring businesses as well as installation work in theatres, multi-function halls and studios, obviating the need for the 'secondary' safety component as well as the time-consuming 'dead hang' of the system that would otherwise be required for D8 applications.
Press releases you might also be interested in
Weitere Informationen zum Thema "Produktionstechnik":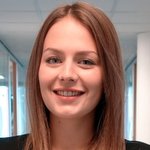 So steigert Predictive Maintenance die Produktivität
Die Pro­duk­ti­ons­hal­len von Groß­un­ter­neh­men sind nicht sel­ten mit An­la­gen und Ma­schi­nen im Wert von meh­re­ren Mil­lio­nen Eu­ro ge­füllt – In­ves­ti­tio­nen, die durch­aus als st­ra­te­gi­sche Er­folgs­fak­to­ren zäh­len. Da­mit sich die­se im vol­lem Um­fang aus­zah­len, ist es ent­schei­dend, Still­stand­zei­ten zu ver­mei­den, denn nur ei­ne ar­bei­ten­de An­la­ge ist pro­duk­tiv. Um dies zu ge­währ­leis­ten ge­winnt Pre­dic­ti­ve Main­tenan­ce, die vor­aus­schau­en­de War­tung, im­mer wei­ter an Be­deu­tung.
Weiterlesen