Thermo Fisher Scientific Will Demonstrate Handheld XRF Capabilities at AIHce 2008
Billerica, MA

, (PresseBox) -
NITON® XL3 600 Series XRF Analyzers Offer Unprecedented Performance for On-site Screening of Environmental Contaminants; Now Available with Thermo Scientific TestAll Technology, Live Spectral Display and Peak ID

Thermo Fisher Scientific Inc., the world leader in serving science, will be demonstrating its Thermo Scientific NITON XL3 600 Series analyzer at the American Industrial Hygiene Conference and Expo (AIHce 2008), June 2-4, Minneapolis Convention Center, Minneapolis, Minnesota, Booth #1714. Thermo Fisher Scientific is the world s leading manufacturer of handheld x-ray fluorescence (XRF) analyzers.

Thermo Scientific NITON XRF analyzers were designed for the simultaneous multi-element analysis of environmental samples including soils, dust wipes, filter media, thin films, and solid waste. Real-time, onsite results can help users dynamically modify inspection and remediation plans based on hard data, creating efficiencies and saving time and money. Environmental testing applications range from elevated blood lead (EBL) investigations to site assessment; to emergency response; to brownfield remediation; to occupational safety and health (OSHA) compliance all can directly benefit from the use of a handheld Thermo Scientific NITON XRF analyzer.

"As awareness grows, requirements for the identification and remediation of environmental contamination in residential, commercial, and industrial setting are increasing globally, said Jon Shein, Thermo Fisher s director of global marketing for the NITON Analyzers business unit. Our handheld analyzers provide a solution for site screening, emergency response, work-site clearance testing, and a host of other applications. Customers can benefit through immediate sample results, rapid delineation of contamination boundaries, legally defensible data, and overall improvement in jobsite productivity."

Shein continued, "With our latest software release and the introduction of TestAll Technology, our instruments can automatically select the correct analytical mode for consumer goods screening, including our new Painted Products mode, which can measure surface lead in paint. Further, the new live spectral display and peak ID capabilities allow the identification of non-standard elements found in samples for real-time viewing during analysis."

The Thermo Scientific NITON XL3t 600 Series features a 50 kilovolt, 2-watt x-ray tube, the highest power x-ray tube ever offered in a handheld XRF analyzer, as well as advanced electronics that enable a host of new features directly benefiting the customer. The instruments provide optimized excitation for elements ranging from chlorine through the transuranic elements. XL3t Series units can also be equipped with optional small-spot sample analysis allowing users to switch between 8 mm diameter and 3mm diameter sample measurement areas. Further, NITON XL3 Series analyzers offer the first-ever, fully-integrated, environmentally-sealed VIP tilting color touch-screen displays for easy viewing in all lighting conditions.
They use third-generation lithium-ion battery packs, providing users with more measurements on each battery charge than any other handheld XRF analyzer.

For more information in advance of AIHce 2008, or to schedule an on-site demonstration, contact your local NITON Analyzers representative or contact the Thermo Scientific NITON Analyzers business unit directly at (800) 875-1578 (toll-free US), +1 (978) 670-7460, by e-mail at niton@thermofisher.com or by visiting our website at http://www.thermo.com/niton.

Thermo Scientific is part of Thermo Fisher Scientific, the world leader in serving science.
Thermo Fisher Scientific
Thermo Fisher Scientific Inc. (NYSE: TMO) is the world leader in serving science, enabling our customers to make the world healthier, cleaner and safer. With annual revenues of $10 billion, we have more than 30,000 employees and serve over 350,000 customers within pharmaceutical and biotech companies, hospitals and clinical diagnostic labs, universities, research institutions and government agencies, as well as environmental and industrial process control settings. Serving customers through two premier brands, Thermo Scientific and Fisher Scientific, we help solve analytical challenges from routine testing to complex research and discovery. Thermo Scientific offers customers a complete range of high-end analytical instruments as well as laboratory equipment, software, services, consumables and reagents to enable integrated laboratory workflow solutions. Fisher Scientific provides a complete portfolio of laboratory equipment, chemicals, supplies and services used in healthcare, scientific research, safety and education. Together, we offer the most convenient purchasing options to customers and continuously advance our technologies to accelerate the pace of scientific discovery, enhance value for customers and fuel growth for shareholders and employees alike. Visit www.thermofisher.com.
Press releases you might also be interested in
Weitere Informationen zum Thema "Software":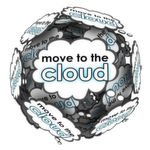 Unternehmen droht der Cloud-Lock-in
Lock-in-Ef­fek­te wirk­ten lan­ge als zen­tra­le Kos­ten­t­rei­ber und In­no­va­ti­ons­b­rem­sen in der IT. Im Cloud-Zei­tal­ter dro­hen vie­le Un­ter­neh­men er­neut in die­se Fal­le zu tap­pen, warnt Ro­man Gruhn, Di­rec­tor of In­for­ma­ti­on St­ra­te­gy von Mon­goDB.
Weiterlesen