UK Leads The Way Towards A High Definition Future
Next generation DVD sales skyrocket in 2007 with strong predictions for 2008
Los Angeles, CA

, (PresseBox) -
The UK is at the forefront of the high definition (HD) revolution and is leading the way in Europe in next generation disk sales. Based on a rapid uptake of sales in 2007, DEG Europe, a non-profit, pan-industry body to promote awareness of DVD and HD formats across Europe has high expectations for the adoption of next generation technologies throughout 2008.

According to DEG Europe and based on GfK tracking, the volume of next generation DVD's being sold in Europe[ ] increased 85 fold between 2006 and 2007 and is expected to rise exponentially into 2008. Although consumers are continuing to purchase standard definition DVD's, the growth curve is falling off with a marginal increase in volume sales of just 4.2%. In terms of who's buying the most DVD's, tech savvy Brits are leading the HD revolution with 34% of total next generation DVD sales coming out of the UK.

Yves Caillaud, senior vice president international, Warner Home Video, speaking for and on behalf of DEG Europe, said: "In 2007, we saw over 2.5 million units of high definition DVD's sold within Europe. To put this in context, when compared to the transfer from VHS to DVD in 1998, only 1,480,000 DVDs were sold in the first year. This clearly demonstrates the rapid consumer adoption of HD technologies."

Hardware sales of next generation DVD players also look encouraging. According to GfK tracking, 11,100 units were sold in January 2007 which soared to 124,000 by December 2007, showing a sharp increase towards the end of the year. But standard definition (SD) players are not going away and are still the most popular choice in the market with over 33 million more units being sold in the UK compared to UK sales of next generation players.

Yves continued: "The increase in sales of HD players shows a strong move in the right direction. Factors that might be holding consumers back from full adoption include confusion over the formats available, a lack of education and understanding of the benefits of next generation technologies and the fact that SD players are the cheapest they have ever been, averaging at just £37 a player."

"December 2007 was by far the strongest trading month of the year for next generation DVD's with 30% of total sales taking place in this month. With 2007 figures in mind and based on a survey looking into predictions for 2008, DEG Europe forecasts strong growth in this sector throughout 2008 and will continue to be the driving force towards consumer adoption of next generation technologies."

About GfK
GfK is the worldwide leading supplier of sales-out information. GfK Retail and Technology is a division of the GfK Group, one of the top five market research companies worldwide. The GfK Retail and Technology division is the world's leading market researcher for tracking point-of-sale data in technical consumer goods markets, operating in over 70 countries worldwide.
The Digital Entertainment Group
The Digital Entertainment Group Europe is a pan-industry body that was formed in 2002 and has a remit to promote the DVD and HD formats (HD DVD, Blu-ray and HDTV) and the benefits to consumers and trade across Europe. The DEG Europe is an industry-funded, non-profit organisation that offers a forum for member companies to engage in ongoing discussions concerning various issues and opportunities, which relate to other new digital technologies that may emerge in the future. As an independent body the DEG Europe provides information to the media, and works to keep retailers informed of industry developments. Members of the DEG Europe include, Cinram, Fox Home Entertainment and Paramount Home Entertainment, Sony DADC, Sony Pictures Home Entertainment, Technicolor, Toshiba, Universal Pictures Home Entertainment, Walt Disney Studios Home Entertainment Europe, Warner Home Video Europe.
Press releases you might also be interested in
Weitere Informationen zum Thema "Consumer-Electronics":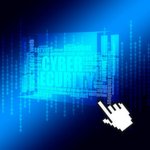 Cyber-Angriffe über Weihnachten gestiegen
Cy­berse­cu­ri­ty-Ex­per­ten soll­ten auf der Hut sein. Bis­lang war die Weih­nachts­zeit auch für Cy­ber­kri­mi­nel­le ei­ne stil­le und hei­li­ge Nacht. Seit dem letz­ten Jahr schei­nen sie aber ih­re Tak­tik zu än­dern. Dies stell­te nun ei­ne Stu­die von Pro­of­po­int fest.
Weiterlesen