Texas Memory Systems completes another exceptional year in 2011
London, UK

, (PresseBox) -
TMS introduces four new RamSan products, sets performance records, adds to its patent portfolio, and significantly increases sales. Once again, TMS leads the Flash storage industry with cutting-edge technology and the widest variety of Flash storage products.

Texas Memory Systems announced today that three RamSan® products introduced in the summer of 2011 led to record sales in the final half of the year and a record backlog at the start of 2012. TMS also set the SPC-1 benchmark record for IOPS during 2011, an accomplishment it has now achieved for the fourth time. TMS salespeople set corporate sales records and TMS engineers were issued several new patents. In 2011 the RamSan product offerings were expanded to include a lower cost eMLC variant and a High Availability (HA) variant, both offered in the popular 1U rack-mount form factor. TMS is still the only company to offer a complete SAN Flash appliance in a single 1U chassis.

The RamSan-710 system, introduced in 2011, gained significant traction in the enterprise storage market. The RamSan-810, an eMLC variant of the RamSan-710, is particularly popular for applications that don't require the write endurance of SLC Flash. The addition of the RamSan-720, scheduled for delivery in 2012, rounds out an unbeatable product portfolio that ranges from plug-in PCIe storage cards to high-availability enterprise-grade Flash storage systems. TMS offers the widest range of products so its customers never have to compromise to meet their demands.

2011 Milestones for TMS:

(Q1) A patent for Variable Stripe RAID (VSR) is issued by the US patent office (patent # 7,856,528). This patent protects TMS' advanced failover mechanism that allows Flash controllers to bypass one or more bad Flash chips (or individual sections of Flash chips) while continuing to operate, without requiring the use of spare Flash devices. VSR technology extends the life of any Flash storage system.

(Q1) 8-Gb Fibre Channel is introduced for the RamSan-630 and other RamSan storage systems. It doubles the bandwidth of Fibre Channel devices in RamSan systems and ensures the interoperability of TMS systems with newer Fibre Channel networks.

(Q2) TMS sets the SPC-1 IOPS performance record with its RamSan-630 Flash storage system. The record of 400,503 SPC-1 IOPS was achieved at a cost of $1.05 per SPC-1 IOPS, with the result being confirmed by an independent test facility. The previous record, held by IBM, was achieved at a cost of $18.83 per SPC-1 IOPS. TMS also tested the RamSan-630 on the SPC-2 bandwidth benchmark, placing it as one of the top four best performers. The RamSan-630 is the first system to place in the top 4 for both the SPC-1 (IOPS) and the SPC-2 (bandwidth) tests.

(Q2) The RamSan-70 PCIe card (SLC, 900-GB) is introduced. It offers exceptional performance without burdening the host CPU. It is available in both 450-GB and 900-GB configurations. The 900-GB model, known as the "Gorilla", delivers 700,000 IOPS (4K block size) or 1.2 million IOPS (512 byte block size) and bandwidth of 2.5 GB/s.

(Q2) The RamSan-710 system (SLC, 5-TB) is introduced. The RamSan-710 delivers 5 TB of usable capacity, 5 GB/sec of bandwidth, and 400,000 IOPS, while occupying a minimal 1U of rack space and consuming only 250 watts. Competing products require 2-4x the space and 2-4x the power.

(Q3) The RamSan-810 system (eMLC, 10-TB) is introduced. The RamSan-810 system provides an eMLC alternative to the RamSan-710 for applications that don't require the write endurance of SLC Flash. It achieves nearly the same performance as the RamSan-710 at half the cost per capacity.

(Q3) RamSan-70 Independent testing, conducted by the Swiss National Supercomputing Centre in Manno, Switzerland, found that the RamSan-70 Gorilla performs better than comparable devices, as well as high-speed disk-based alternatives, in enterprise-class environments. The RamSan-70 outperformed competing Flash cards by Fusion-io and Virident.

(Q4) The RamSan-720 system (SLC, 12-TB) is announced. The RamSan-720 is the first TMS product to directly target High Availability (HA) applications. Although the RamSan-720 provides High Availability, it does not sacrifice performance, the hallmark of all RamSan systems. Its 1U size and cost are similar to the RamSan-710 except it has additional capacity.

(Q4) TMS announces its intention to form a strategic partnership that will enable it to continue its unprecedented growth. The company's interest is teaming with an organisation that will help it increase its market dominance rather than simply seeking an infusion of capital.

For over 33 years, Texas Memory Systems has demonstrated that it can develop, produce, sell, and support advanced SSD storage products to meet the toughest requirements. During 2012, the company will continue to introduce fast, small, low power, and the most reliable Flash storage products that are simple and easy to operate and install.
Texas Memory Systems, Inc.
Texas Memory Systems (http://RamSan.com) designs and builds solid state storage systems that accelerate demanding enterprise applications. Its award-winning RamSan product line, known as The World's Fastest Storage®, has continually delivered fast, reliable, and economical solutions to a broad range of enterprise and government clients around the world. Since its founding in 1978, all product design and manufacturing have taken place at Texas Memory Systems facilities in Houston, Texas, allowing Texas Memory Systems to meet the highest standards of engineering excellence and product quality.
Press releases you might also be interested in
Weitere Informationen zum Thema "Hardware":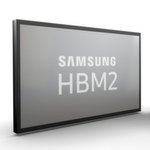 Künstliche Intelligenz treibt Nachfrage nach Speichern mit hoher Bandbreite
Im­mer sch­nel­le­re Pro­zes­so­ren und for­dern­de An­wen­dun­gen wie ma­schi­nel­les Ler­nen brin­gen bis­he­ri­ge Main­st­ream-Spei­cher an ih­re Gren­zen. Der Ruf nach High­speed-Me­mo­ry wird im­mer lau­ter.
Weiterlesen