Two new digital-input audio amplifiers with advanced processing from TI enhance the listening experience
Dallas

, (PresseBox) -
Texas Instruments Incorporated (TI) (NYSE: TXN) today extended its digital audio portfolio with two digital-input audio power amplifiers that combine 32 bits of advanced audio processing with 20 watts of stereo output power into a single device. The TAS5709 and TAS5710 support speaker equalization (EQ) and dual-band dynamic range control (DRC) and offer TI's unique 3D and bass boost technology, which enhances the overall sound experience by widening the sound stage and improving bass response. The TAS5710 features TI's closed-loop architecture, which produces a rich, natural sound and lowers system cost by relaxing power supply performance requirements in consumer audio products, including high-definition televisions (HDTVs), media docking stations, digital radios and sound bars. (For more information on these amplifiers, please see www.ti.com/tas5710-pr.)

"PURE has consistently provided low power, integrated digital audio products that deliver great sound. TI's closed loop amplifier with advanced on-chip audio processing enables us to offer high quality audio within our latest Clearsound platform," said Colin Crawford, director of marketing for DAB digital radio manufacturer PURE.

Key features and benefits of the TAS5709 and TAS5710

- 20-W stereo output power into 8 ohms at 18 V provides ample power at high efficiencies from a common supply rail. Closed-loop architectures maximize design flexibility and sound quality
- Up to nine biquad filters per channel equalizes speaker performance and compensates for less than ideal enclosure acoustics
- Dual-band DRC with selectable threshold, attack and decay protects speakers from damage and stops "bass rattling" of the cabinet/enclosure
- Royalty-free 3D and bass boost support widens the sound stage and improves bass response
- Store up to three sets of biquad coefficients for optimum audio performance over varying audio input frequencies. Sample rate changes are automatically detected and the correct coefficients selected without user intervention
- 2-channel I2S input provides a direct connection to the digital processor, which reduces bill of materials cost

Availability and pricing

The TAS5709 and TAS5710 are available today, along with the TAS5707 and TAS5708 digital-input audio power amplifiers which support multiple levels of audio processing. Additional information is provided in the table below.

Find out more about TI's audio portfolio by visiting links below:
- Evaluation modules and samples: www.ti.com/tas5710-pr
- TI's closed-loop architecture: http://community.ti.com/forums/t/3770.aspx
Texas Instruments Deutschland GmbH
Texas Instruments (NYSE: TXN) helps customers solve problems and develop new electronics that make the world smarter, healthier, safer, greener and more fun. A global semiconductor company, TI innovates through design, sales and manufacturing operations in more than 30 countries. For more information, go to www.ti.com.

Trademarks
All registered trademarks and other trademarks belong to their respective owners.

Press releases you might also be interested in
Weitere Informationen zum Thema "Hardware":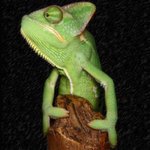 Thomas-Krenn AG zu Suse Enterprise Storage 5
Die Tho­mas-Krenn AG ge­hört zu den ers­ten, die die Ver­si­on 5 von "Su­se En­ter­pri­se Sto­ra­ge" im­p­le­men­tiert ha­ben, in ei­ne Ap­p­li­an­ce. Der Ser­ver-Her­s­tel­ler führt vie­le gu­te Grün­de für die­se Va­ri­an­te des Soft­wa­re De­fi­ned Sto­ra­ge an. Denn: SDS kommt jetzt aus der Test­pha­se her­aus und wird pro­duk­tiv ge­nutzt. Vor­rei­ter da­bei ist "Ce­ph", Open-Sour­ce-Soft­wa­re, die in Ver­si­on 5 ei­nen ekla­tan­ten Leis­tungs­schub er­fah­ren hat.
Weiterlesen