Texas Instruments' proven Bluetooth® solution now enables new product designs on MSP430(TM) microcontrollers
Integrated Bluetooth capabilities marry MSP430 MCU to bring customers easier integration with embedded wireless applications
San Jose

, (PresseBox) -
Furthering its efforts to enable wireless connectivity technologies in portable designs, Texas Instruments Incorporated (TI) (NYSE: TXN), today announced it has coupled its seventhgeneration Bluetooth® offering, the CC2560, with an embedded Bluetooth stack running on TI's ultralow power MSP430(TM) microcontroller (MCU). Two development kits, the EZ430-RF2560 development tool and PAN1315 evaluation module (EMK), are immediately available to new and existing customers for evaluations and upgrades. These development kits accelerate customers' Bluetooth integration process from months to weeks, reduce design barriers associated with RF implementations, and place fully functional Bluetooth technology in customers' hands within minutes of unpacking the development kits. More information can be found at: www.ti.com/MSP430CC2560-pr-eu.

Designers today rely on the easytouse, ultralow power MSP430 MCU to simultaneously interface to analog signals, sensors and digital components in a wide range of portable devices. Customers trust the CC2560 Bluetooth solution to provide bestinclass RF performance, running on the MCU, the unique flexibility to add future Bluetooth profiles as they emerge. Together, these technologies spark outofthebox Bluetooth applications in markets like medical, industrial, consumer electronics using the following kits: (see the attached file)

"We are excited to offer a customized Bluetooth solution for thousands of MSP430 customers that are looking to integrate connectivity technology in hundreds of new and existing embedded device markets," said Doug Wilson, general manager of TI's emerging connectivity solutions business. "The EZ430-RF2560 and PAN1315 EMK tools open the doors to a simplified development process and help customers easily add Bluetooth functionality to nextgeneration MSP430based designs."

Leveraging partnerships for continued market support

As with other TIbased projects, customers working with these new kits are granted full access to TI's growing partner community. For example, Panasonic provides the Bluetooth connectivity module that includes the CC2560 solution. "We are pleased to work with TI to deliver a powerful, highly flexible, costeffective module to help push Bluetooth capabilities into new markets," said Richard Trueman, RF Product Manager, Panasonic. "The PAN1315 is the newest addition to Panasonic's everbroadening line of RF modules. It makes connectivity between mobile devices - including cellular phones and smallbutton cell powered devices like sensors, watches, healthcare, entertainment and mobile accessories - to be easily implemented, creating a seamless data chain from sensors to the Web."

MindTree provides its free Bluetooth software stack and SPP profile integrated in the MSP430 MCU. "This pre integration of MindTree's Bluetooth IP with TI's products expands our already existing, multifaceted relationship with TI, and marks another milestone in our global Bluetooth technology leadership," said Vinod P. Deshmukh, President and CEO, R&D services, MindTree. "MindTree's solutions are used in a variety of markets including headsets, handsets and automotive infotainment platforms, and today's advancement will broaden that reach. We look forward to continued collaboration in introducing TI and MindTree's Bluetooth technology to new customers."

Availability

The EZ430-RF2560 development tool and PAN1315 EMK are available today for $99. These tools, along with the MSP430F5438 experimenter board, can be ordered at www.ti-estore.com/MSP430CC2560-pr-eu.

Find out more about the EZ430- RF2560 development tool and PAN1315 EMK:

- MSP430 home: www.ti.com/MSP430CC2560-pr-eu
- EZ430-RF2560 tool: www.ti.com/ez430-rf2560-pr-eu
- PAN1315 EMK tool: www.ti.com/pan1315emk-pr-eu
- PAN1315 module from Panasonic: www.panasonic.com/rfmodules-eu
- Connectivity Wiki: www.ti.com/connectivitywikiCC2560pr-eu
- TI E2E community for MSP430: www.ti.com/MSP430CC2560-community-eu
Texas Instruments Deutschland GmbH
Texas Instruments (NYSE: TXN) helps customers solve problems and develop new electronics that make the world smarter, healthier, safer, greener and more fun. A global semiconductor company, TI innovates through manufacturing, design and sales operations in more than 30 countries. For more information, go to www.ti.com.

Trademarks

All registered trademarks and trademarks belong to their respective owners.


Press releases you might also be interested in
Weitere Informationen zum Thema "Hardware":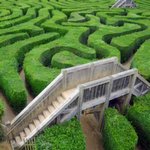 Was ist ein Dedicated Server?
Ein De­di­ca­ted Ser­ver (de­di­zier­ter Ser­ver) ist ein Ser­ver, der sei­ne vol­le Leis­tung für nur ei­ne be­stimm­te Funk­ti­on zur Ver­fü­gung stellt. Im On­li­ne-Mar­ke­ting wer­den da­mit An­ge­bo­te be­zeich­net, bei dem ein Kun­de das ex­k­lu­si­ve Nut­zungs­recht für ein ein­zel­nes Ge­rät in ei­nem Da­ta Cen­ter er­hält.
Weiterlesen