TI's Optimized Wireless Infrastructure DSPs Capture the Bulk of China's TD-SCDMA Trials
Existing 3G Designs Plus Ease of Use Speed Deployment for 2008 Olympics
Freising

, (PresseBox) -
Working with two of China's leading telecommunications companies ZTE and Datang Mobile, Texas Instruments Incorporated (TI) [NYSE:TXN] today announced that the majority of China's Time Division Synchronous Code Division Multiple Access (TD-SCDMA) trials will deploy the company's wireless infrastructure optimized digital signal processors (DSP) in Node B base station equipment. The trials, which began in April in 10 China cities, are an important step towards deploying the 3G technology for the 2008 Beijing Olympics. China will provide 3G service in all cities hosting Olympic venues and activities.

According to industry analyst firm iSuppli, ZTE and Datang Mobile have been awarded 83 percent of the base station orders issued. Deployments will occur in Shanghai, Tianjin, Shenyang, Qinhuangdao, Guangzhou, Shenzhen and Xiamen.

In January, the Ministry of Information Industry (MII) of the People's Republic of China formally announced that TD-SCDMA would be the country's standard of 3G mobile telecommunication. According to a recent In-Stat China study, TD-SCDMA subscribers in China will increase rapidly in 2008 and reach 52 million in 2011. "We predict that more than 10,000 TD-SCDMA base stations will be located in 2007," said Kevin Li, In-stat analyst.

"We are thrilled to join with our customers ZTE and Datang to lead the deployment of TD-SCDMA in China," said Brian Glinsman, general manager of TI 's Communications Infrastructure and Voice Group. "The efforts of both ZTE and Datang Mobile will enable the people of China, the Olympic athletes and attendees to experience the benefit of 3G communications through China's TD-SCDMA network. By leveraging TI's technology across the range of Node B products, together we will enable more data and multimedia applications, delivering a richer experience."

TI has provided its wireless infrastructure optimized DSP for both the indoor/outdoor macro and micro Node B products. The single-chip TMS320TCI100 DSP delivers exceptional performance, power and cost-per-channel.

Manufactured in 90nm, this baseband DSP enables base station OEMs to optimize the number of processors needed for a full carrier of TD-SCDMA.

The TCI100 gives wireless service providers the heightened bandwidth needed to deliver wider network coverage areas and clearer signals. TI announced the availability of this product in 2004 at the 3G Hong Kong conference, as the first wireless infrastructure DSP for the China market. For more information about TI's wireless infrastructure products, go to www.ti.com/wi
Texas Instruments Deutschland GmbH
Texas Instruments (NYSE: TXN) helps customers solve problems and develop new electronics that make the world smarter, healthier, safer, greener and more fun. A global semiconductor company, TI innovates through manufacturing, design and sales operations in more than 25 countries.

For more information, go to www.ti.com.

Trademarks
PowerLAN, PowerPump and bqWizard are trademarks of Texas Instruments. All other trademarks belong to their respective owners.
Press releases you might also be interested in
Weitere Informationen zum Thema "Kommunikation":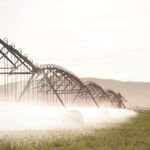 Ericsson startet Kollaborations- und Entwicklungsplattform
Der Kom­mu­ni­ka­ti­ons­spe­zia­list Erics­son hat sei­nen IoT Ac­ce­le­ra­tor Mar­ket­place er­öff­net. Die Platt­form soll An­bie­tern von mo­bil­funk­ba­sier­ten IoT-An­wen­dun­gen den Markt­zu­gang er­leich­tern und den Weg für die 5G-Tech­no­lo­gie eb­nen.
Weiterlesen