TIs Design Software SwitcherProTM steht ab sofort als Desktop Applikation zum Download bereit
TI's popular SwitcherProTM Design Software now downloadable to the desktop
Dallas

, (PresseBox) -
Texas Instruments Incorporated (TI) (NYSE:TXN) introduced today the latest version of its free SwitcherPro Design Software for DC/DC controller and converter power supply designs. The SwitcherPro Design Software is now available as both a Web-based tool and the new SwitcherPro Desktop (DT) application. Engineers can download the SwitcherPro DT application to their desktop, save their work on their own system and work completely offline. The SwitcherPro DT application has all of the parts and power of TI's online tool with a familiar desktop interface. To download the new SwitcherPro DT application please visit: www.ti.com/switcherpro-pr.

Key Features

- Downloadable desktop application
- Calculate efficiency, loop responses and stress for all key components
- Customize all components by selecting them from a built-in parts database
- View and output a full parts list on the bill of materials (BOM) page
- Explore changes in multiple parameters using the what-if analysis design calculator
- Share designs with other SwitcherPro users
- View and modify existing EVM designs
- Use passive components, such as inductors and TI's NexFETTM power MOSFETs

Key Benefits

- SwitcherPro DT allows the user to either work online or work completely offline and save their work to their own system
- Engineers can quickly and easily design DC/DC controller and converter power supplies

Find out more about SwitcherPro Design Software by visiting the links below:

- SwitcherPro Design Software home page: www.ti.com/switcherpro-pr
- Videos: https://community.ti.com/media/p/4114.aspx
- Tools: www.ti.com/switcherpro-pr
- TI E2E community and support: https://community.ti.com/forums/73.aspx
- TI power management: www.power.ti.com
Texas Instruments Deutschland GmbH
Texas Instruments (NYSE: TXN) helps customers solve problems and develop new electronics that make the world smarter, healthier, safer, greener and more fun. A global semiconductor company, TI innovates through design, sales and manufacturing operations in more than 30 countries. For more information, go to www.ti.com.

Trademarks

SwitcherPro and NexFET are trademars of Texas Instruments. All registered trademarks and other trademarks belong to their respective owners.

Press releases you might also be interested in
Weitere Informationen zum Thema "Hardware":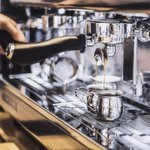 Was ist eine Appliance?
Un­ter dem Be­griff "Ap­p­li­an­ce" ver­steht man ei­ne funk­tio­nel­le Ein­heit aus Hard- und Soft­wa­re, die für ei­ne kon­k­re­te, oft ei­ne sehr eng um­ris­se­ne, Auf­ga­be kon­zi­piert wur­de. Das Wort "Ap­p­li­an­ce" ver­deut­licht die Ana­lo­gie zu ei­nem Ein-Zweck-Haus­halts­ge­rät (eng­lisch: "ho­me ap­p­li­an­ce") wie ei­nem Toas­ter oder ei­ner Kaf­fee­ma­schi­ne: Es geht in bei­den Fäl­len dar­um, ei­ne ein­zi­ge Auf­ga­be mög­lichst ef­fi­zi­ent zu be­wäl­ti­gen.
Weiterlesen