TI präsentiert 2,5-A, 60-V DC/DC-Abwärtswandler
TI introduces 2.5-A, 60-V step-down SWIFT(TM) DC/DC converter
Dallas

, (PresseBox) -
Wide inputvoltage converter provides fast transient response, high efficiency to industrial lowpower systems and GSM/GPRS modules.

Texas Instruments Incorporated (TI) (NYSE: TXN) introduced its first 2.5-A stepdown SWIFT(TM) converter to support input voltages up to 60 volts. The new TPS54260 monolithic synchronous switcher with integrated highside FET provides up to 95 percent efficiency and low operating current to 12-, 24- and 48-V pointofload designs and GSM/GPRS modules used in electronic meters (emeters), fleet management and security systems. For samples and evaluation modules visit: www.ti.com/tps54260-pr.

The TPS54260 offers a high degree of performance and reliability, including current mode control, which provides fast transient response, simple external compensation and flexible component selection. The device also enters into a low ripple pulse skip mode, which reduces the no load, regulated output supply current down to 138 uA. When disabled, the device draws only 1.3 uA.

Additional features and benefits of the TPS54260

- TI's highefficiency SWIFT device with integrated 200milliohm highside FET supports a 2.5-A continuous current, and a power stage input voltage range from 3.5 V to 60 V.
- Wide switching frequency range (100 kHz to 2.5 MHz) combines efficiency with design flexibility, and comes in a spacesaving, thermally enhanced 3 mm x 4.9 mm x 1 mm monolithic MSOP package that minimizes footprint.
- Synchronized switching frequency from a master clock eliminates beat noise in sensitive data acquisition circuitry.
- Featurerich IC includes powergood, enable and tracking pins for sequencing.

Availability and pricing

The TPS54260 is available in volume now from TI and its authorized distributors in a 3 mm x 4.9 mm MSOP PowerPad(TM) package. Suggested resale pricing is $2.30 in 1,000unit quantities.

Find out more about TI's SWIFT portfolio by visiting the following:

- Order samples and the TPS54260EVM-597 evaluation module: www.ti.com/tps54260-pr.
- SWIFT DC/DC stepdown converter portfolio: www.ti.com/swift-pr.
- TI's simpletouse, downloadable SwitcherPro(TM) design tool: www.ti.com/switcherpro-pr.

Managing the system power requirements

In addition to the TPS54260, TI SWIFT converters efficiently manage the system power requirements in industrial applications that use TI microcontrollers (MCUs) including C2000(TM) realtime control MCUs and MSP430(TM) ultralow power MCUs. Other 60-V converters, such as the TPS54160 1.5-A device and TPS54060 0.5-A device, provide lower current and highefficiency. All three SWIFT converters are pincompatible for design flexibility.
Texas Instruments Deutschland GmbH
Texas Instruments (NYSE: TXN) helps customers solve problems and develop new electronics that make the world smarter, healthier, safer, greener and more fun. A global semiconductor company, TI innovates through design, sales and manufacturing operations in more than 30 countries. For more information, go to www.ti.com

Trademarks

SWIFT, C2000, MSP430 and SwitcherPro are trademarks of Texas Instruments. All trademarks and registered trademarks are property of their respective owners.

Press releases you might also be interested in
Weitere Informationen zum Thema "Elektrotechnik":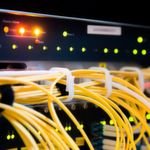 IoT-Basics: PLUGandWORK für Industrie 4.0
Un­ter­schied­li­che Bus­sys­te­me, Kom­mu­ni­ka­ti­ons­pro­to­kol­le und Netz­werk­tech­no­lo­gi­en er­schwe­ren den durch­gän­gi­gen In­for­ma­ti­ons­aus­tausch von der Fel­de­be­ne über die Leit­e­be­ne bis zur Pla­nungs­e­be­ne. Die Fol­ge: Da­ten wer­den nicht ge­nutzt oder dop­pelt er­fasst. Die­sem ent­ge­gen steht die Grund­i­dee von PLU­Gand­WORK.
Weiterlesen