TI launches Power over Ethernet controller to optimize sub-13-W designs
Device supports lower input voltage operation and smaller solution size for local power supplies
DALLAS

, (PresseBox) -
Expanding on the company's line of Power over Ethernet (PoE) controllers, Texas Instruments Incorporated (TI) (NYSE:TXN) introduced today a 13-W PoE powered device controller with onboard DC/DC converter specifically designed to meet the needs of IEEE 802.3af-compliant applications. The new, highly-integrated device eases system design and size for PoE applications, including IP phones, IP security cameras, wireless access points, security card readers and RFID scanners, to name a few. See www.ti.com/tps23753-pr.

The TPS23753 is optimized for isolated DC/DC switching topologies, including flyback topology. The TPS23753 will operate on a wide range of local power supplies in cases where Power over Ethernet power is not available. The device operates from 12 V to 57 V, including operation down to 9.5 V to support droop on any 12-V local power supply. The DC/DC converter allows for operation in this range with an 80 percent duty cycle and current slope compensation, reducing output rectifier stress for 12-V adapters.

To ease design with local power supplies, the TPS23753 features adapter priority programming that allows the designer to select which power source to use when both PoE and local power are available. Native support for this prioritization eases design and reduces system size by eliminating external components. Leading Power over Ethernet technology portfolio.

The TPS23753 builds on TI's extensive portfolio of Power over Ethernet powered device controllers and power sourcing equipment (PSE) solutions.

Along with the previously released TPS23750, the TPS23753 enables designers to have the most optimized PD front end plus integrated DC/DC converter available from TI. The TPS23750 remains an optimal choice for designers seeking additional DC/DC topologies, including non-isolated and buck. See www.ti.com/tps23750-pr.

For higher power PoE applications, the TPS2376-H is the industry's first 26-watt PoE PD controller that allows Ethernet-powered devices to draw twice as much power from a standard Ethernet cable. See www.ti.com/tps2376h-pr.

Leveraging its volume production capabilities and systems expertise, the company has shipped more than 25 million PoE PD products to a broad base of customers around the world. TI is a founding member of the PoETec Consortium and University of New Hampshire's PoE Consortium. Texas Instruments has been instrumental in the work of the 802.3at task force, the group charged with delivering a higher power PoE standard, sponsoring several members including the task force chairman.

Pricing and availability

TPS23753 is currently available from TI and its authorized distributors in 14-pin TSSOP packaging. Suggested resale price is $1.45 in quantities of 1,000. Evaluation modules of the TPS23753 are available online through www.power.ti.com/poe
Texas Instruments Deutschland GmbH
Texas Instruments (NYSE: TXN) helps customers solve problems and develop new electronics that make the world smarter, healthier, safer, greener and more fun. A global semiconductor company, TI innovates through manufacturing, design and sales operations in more than 25 countries.

For more information, go to www.ti.com.

Trademarks
PowerLAN, PowerPump and bqWizard are trademarks of Texas Instruments. All other trademarks belong to their respective owners.
Press releases you might also be interested in
Weitere Informationen zum Thema "Hardware":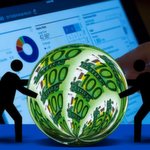 Soll VMware Dell kaufen?
Noch sind es Ge­rüch­te: Of­fen­bar er­wägt Dell Tech­no­lo­gies ei­ne um­ge­kehr­te Über­nah­me durch VM­wa­re. Die­se wür­de dem Com­pu­ter-Her­s­tel­ler er­lau­ben, ein bör­sen­no­tier­tes Un­ter­neh­men zu wer­den, oh­ne auf her­kömm­li­che Art ei­nen Bör­sen­gang (IPO) ab­sol­vie­ren zu müs­sen. Die Bör­se rea­giert: Die VM­wa­re-Ak­ti­en sind ge­fal­len.
Weiterlesen